Believe Me, You're a Natural! Learning to Drive with Hand Controls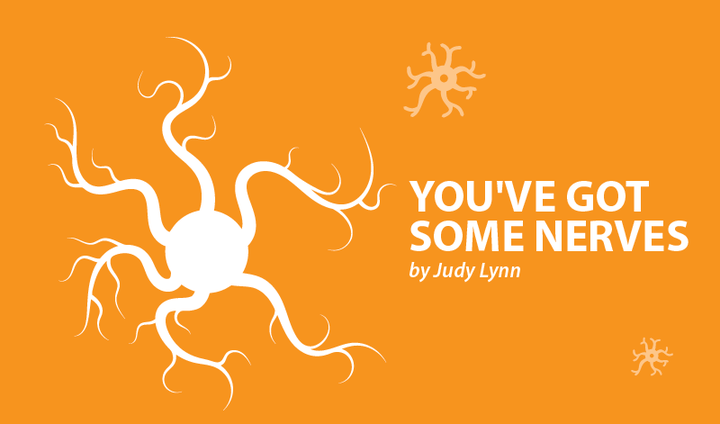 My children will be the first to tell you that I struggle with new technology. In fact, I've just returned home from dropping off my youngest son at college and realize that I forgot to have him write instructions for the television. Netflix may come in handy now that I have an empty nest. I'll need to get his big brother over here for a TV tutorial!
Computers, phones, cameras, apps, printers, and all their technological brethren conspire to befuddle me on a regular basis. The worst is the "public" technology. From grocery self-checkouts to elevators with no buttons, the gadgets evolve faster than I can keep up. I once broke a bank machine by cramming my deposit into the receipt slot. In my defense, it was a dark and rainy night and I couldn't see well.
Then there was the time I made my intern jog two blocks with me to my personal vehicle because I could not figure out how to release the emergency brake in the new company Prius and we were late for a meeting. I did, however, discover how to use the turn signal, windshield wipers, open the gas cap, and pop the hood. All while the Prius beeped to let me know that I was in reverse … apparently a safety feature so you don't accidentally back up. If only.
I give you this history as a way to set the stage for my adoption of hand controls in my vehicle … a way to say, "If I can do it, believe me, you can too!"
The first days of hand control practice were spent in empty parking lots or cruising slowly through my neighborhood. I found myself turning them off if I ventured out into traffic. My instructor had cautioned me against this, and so, after about a week I gave myself a pep talk.  Something like, "If you want to be able to drive to that party, you are going to have to master this. Remember, your instructor said you were a natural!" It did not matter if what the instructor said was true, what mattered was that I believed it.
I could use my legs and feet to drive short distances, but not more than 15 miles without debilitating pain. There were many opportunities on the horizon that I was going to miss if I did not master the hand controls. And so, with the promise of a holiday party on the horizon, I jumped into the deep end without a flotation device, or in this case without my feet. Here is what I learned:
Of minor importance
No one can see that you are using hand controls. Stop worrying about how it looks!
Yes, this does give you some "street cred" when using your handicap placard.
Improves muscle tone of triceps and forearms. (I take my perks where I can!)
You may need to chat less with your passengers, because new driving skills require greater concentration.
It's OK if people think you are rude because you don't wave back. Really, it's OK.
You can probably beat that kid in the Mazda off the line… if you wanted to. Hand controls have some serious pick-up!
Of moderate importance
Put the car in park, or feet on the floor brake if able, while you exchange cash, ticket, etc., at drive-up windows or machines. (Both brakes always work.)
Take a drink of your coffee, change the radio station, or adjust windows or heat when you are in cruise control or stopped at a light.
Use whatever music technology you have. I mastered the car's Bluetooth and my iPhone music playlists in order to avoid being trapped with crummy radio commercials.
Buy a water bottle with a pop-up top. No time to screw a cap back on when the light turns green!
Roll up windows before getting on the freeway. If you forget, just pretend you are a carefree youth until you get cruise control going. Hopefully there aren't any loose papers in the back seat.
Park a little farther away from high-pedestrian areas. I've come to appreciate those handicap parking spaces that are not right in front of the door!
Turn signals, or indicators, are tricky. It depends on the placement of your hand controls and how far you have the accelerator pushed down. In the beginning, err on the side of turning it on early. I'm hoping for a voice-activated turn signal one day.
Of major importance
Master cruise control. It's your best friend.
Always use your side mirrors and rear view mirror, and turn to look around you before backing up. I also roll my windows down a little and keep my music off.  I used to turn and look over my shoulder while backing up, but this doesn't work with a hand control.
Watch your speed. The hand accelerator requires less force than a foot pedal.
Leave lots of space between you and other cars.
Don't be afraid to pull over and regroup. Maybe you need to adjust the heat, turn off that Kenny Loggins song, scratch an itch, blow your nose, or eat a couple of almonds. You may have to pull over to do these things safely.
Believe in yourself!
It took a few months, but eventually my mechanical hand controls became my new normal. The instructor was right, I'm a natural! And so are you! If you need hand controls but have been afraid to try them, please reconsider. And if you have used them yourself and have some tips for me, please share!
Note: Multiple Sclerosis News Today is strictly a news and information website about the disease. It does not provide medical advice, diagnosis, or treatment. This content is not intended to be a substitute for professional medical advice, diagnosis, or treatment. Always seek the advice of your physician or other qualified health provider with any questions you may have regarding a medical condition. Never disregard professional medical advice or delay in seeking it because of something you have read on this website. The opinions expressed in this column are not those of Multiple Sclerosis News Today, or its parent company, BioNews Services, and are intended to spark discussion about issues pertaining to multiple sclerosis.