It's Not About the 'Roll': Outdoor Activities with MS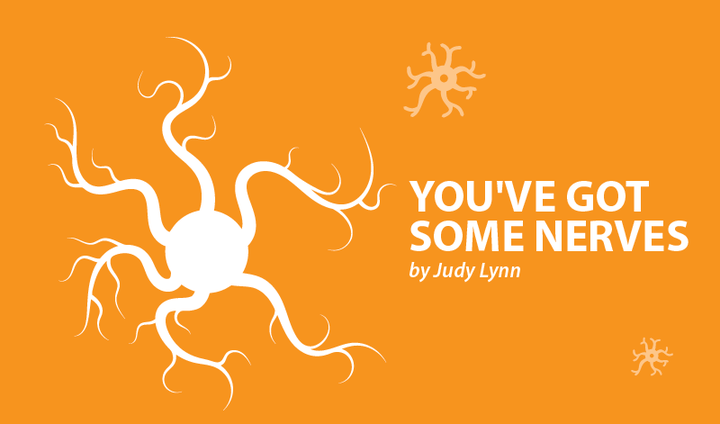 It was while catching up with friends  at a favorite Thai restaurant Saturday night when my fresh spring roll reminded me of something: I had signed up for a Beginning Kayak Roll course as the next of my series of outdoor activities with MS.
"Why don't you just take up skydiving?" a friend asked, with more than a small degree of sarcasm.
As a recent empty-nester in her late 40s, my choices may now be looked at as suspect midlife activities! If I buy a convertible sports car then we can talk "midlife crisis," but this interest in kayaking is something else.
Growing up in the Pacific Northwest, I was happiest playing outside, or "in the woods," as we said. Digging in the dirt, clambering up a tree, or imagining a grand climbing adventure while staring out the windows of our AMC Hornet on many a "mountain pass" road trip. This love of the outdoors turned into a passion for hiking as childhood years slipped away — not an orienteering master who went "back country" for days on end, but a faithful day hiker.
In 2013 MS conducted a stealth attack on my right leg. A year passed without a hike. With the help of vehicle hand controls, a leg brace, hiking poles, and patient hiking companions, I was able to hike in 2015. My first time to Rocky Mountain National Park, I managed 10 miles in one day! The scenery was fascinating, the different flora and fauna — I did not want to stop.  I paid a price for a few days, but it was worth it.
Outdoor activities with MS  feeds three needs
The ceasefire, however, was short-lived. In 2016, MS went after my left leg. There were some major life changes this year, and the comfort of my time in the woods was dearly missed. I tried visiting parks, photographing flowers, sitting at the beach, and it helped a little. But it just wasn't the same. Reminiscing about hikes gone by brought realization that hiking feeds three important needs for me.
Spiritual: Getting up close and personal with the wonders of nature connects me to my higher power. The lack of man-made noise and distractions allows me to listen to the quiet soul inside this body.
Physical: Exercise in the formal sense is not for me; put me on a treadmill and I'm dragging after 15 minutes. But give me 1,000 feet of elevation gain in two miles and I turn into a crazed, sweaty warrior who is battling no one but herself.
Emotional: I have bouts of depression. Whether it's seasonal or MS related, or life just throws me a curve ball, the one thing I know is that exercise is the best medicine for my mood. But remember the bit about the treadmill?
A few years ago, a blog post of mine highlighted my efforts to catch a sunrise: "There is no flash of brilliance waiting in the sunrise — just the moments. But the force behind each moment, this is me… I am in control of this ride. There is something in the fact that I choose to chase a sunrise now and then; something in the fact that continuing to test my boundaries even as MS redraws the lines. I am willing to look for answers, for solutions, for accommodations to my disabilities. I may not find them but am hell-bent on trying. It is simply in the moments of seeking — not in the answers — that I gain strength and courage."
A few weeks ago I went seeking an alternative to hiking, something to fulfill all three of those needs when my legs won't cooperate. A friend and I rented kayaks on Vancouver Island. After a couple of hours paddling around the quiet Sou
nd, staring down a great blue heron, talking to a friendly seal, chasing schools of fish with my paddle, closing my eyes and listening to the water lap the boat as weary arms were rested, I was hooked.
I wanted this so badly I signed up for lessons (and admittedly watched a few YouTube videos). I don't have to learn how to roll the kayak, but I want to challenge myself — remember, that's part of the appeal! Even if I can't conquer the "roll," I will learn some basic paddling techniques to try out on nearby lakes.
What or when the next assault on my nervous system will be remains unknown, but I intend to fortify myself in the meantime. It is through trying and seeking that I grow stronger and braver. If kayaking isn't a solution, I'll look for something else. It's not about the roll, it's about this warrior's soul.
Note: Multiple Sclerosis News Today is strictly a news and information website about the disease. It does not provide medical advice, diagnosis, or treatment. This content is not intended to be a substitute for professional medical advice, diagnosis, or treatment. Always seek the advice of your physician or other qualified health provider with any questions you may have regarding a medical condition. Never disregard professional medical advice or delay in seeking it because of something you have read on this website. The opinions expressed in this column are not those of Multiple Sclerosis News Today, or its parent company, BioNews Services, and are intended to spark discussion about issues pertaining to multiple sclerosis.