Icy Cold Fingers: MS Broke My Thermostat!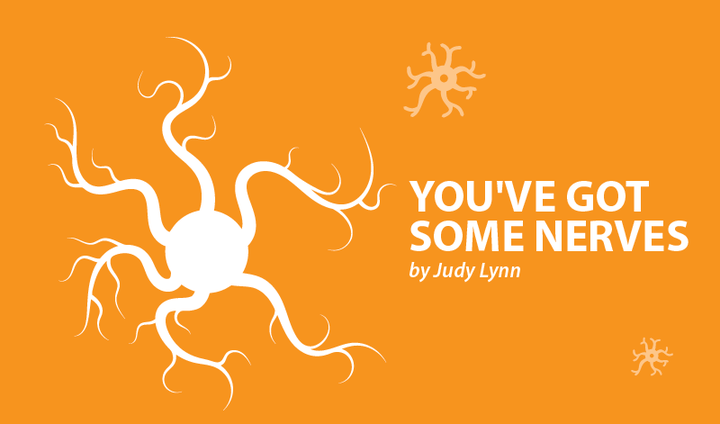 It's definitely autumn here in the Pacific Northwest. Misty, gray mornings give way to breezy sunshine in the afternoon … for a couple of hours anyway, until the evening rain arrives. This is the time of year that the weather forecasters compete to see who can come up with the most creative ways to describe our damp and chilly climate.  It is also the time of year that I experience a change in my MS symptoms, relative to the cold weather. This is very confusing for friends and family, who say to me, "…but I thought that you don't like the heat?!"
It is true that warmer temperatures aggravate my MS symptoms (I'll save that post for sunnier days), but it is also true that cold temperatures cause other problems.  You see, it's not just my air conditioner or my heater that is broken … it's the thermostat itself! I should be very clear here, this is my personal and non-scientifically proven theory. No randomized, clinical trials were harmed in the making of this story.
Much like the creative forecasters, I have an array of ways to describe my MS symptoms based on how cold and damp it is.  Solutions and strategies also vary accordingly. It looks like this:
 MS Cold Weather and Symptom Forecast
Morning chills and moderate spasticity give way to mild spasticity as the day gets warmer. Turn up the heaters in the morning and drink some tea!
Cold nose and feet early in the day, changing to increased nerve pain in feet and legs by evening. Put on two pair of socks (thin cotton underneath and loose wool on top) and warm up the flax heating pad! Place a heating pad at the foot of the bed before tucking yourself in.
Burning nerve pain running from your right ear down your arm as you watch your son's lacrosse game. Put on a wool hat that covers your ears and a warm scarf. Tuck some charcoal, air-activated hand warmers inside your mittens (mittens are better than gloves).
Mr. Raynaud will blow through mid-day.  Find a warm body and put your hands on them!  If that just isn't a socially acceptable option, try running your frigid digits under warm water.
My poor children grew up with me sneaking up behind them to put my hands on the back of their neck and shoulders — they were so warm!  At some point I started saying, "Icy cold fingers of death!" when I grabbed them.  It's weird, I know.  I don't remember what started it, but it became a running joke. As did my line, "These kids don't need college funds … they can get scholarships. Therapy funds are what they'll need!"  I like to think it's their empathetic souls and not a fear of my icy hands that caused them to become experts at making me a cup of tea, getting the heating pad, and bringing me an extra blanket.
I did a bit of searching the interwebs and came up with this fact sheet from the British Multiple Sclerosis Society. Many articles focus more heavily on heat sensitivity, this one does a good job balancing the hot and cold (unlike my body).  It has several useful tips for staying warm, my favorite of which is, "Storing a hot drink in a flask can help avoid repeated trips to the kettle."  Yes! God bless the Brits, save the Queen, and one hot toddy coming right up! That is what they mean, right?
Note: Multiple Sclerosis News Today is strictly a news and information website about the disease. It does not provide medical advice, diagnosis, or treatment. This content is not intended to be a substitute for professional medical advice, diagnosis, or treatment. Always seek the advice of your physician or other qualified health provider with any questions you may have regarding a medical condition. Never disregard professional medical advice or delay in seeking it because of something you have read on this website. The opinions expressed in this column are not those of Multiple Sclerosis News Today, or its parent company, BioNews Services, and are intended to spark discussion about issues pertaining to multiple sclerosis.