Influenza, Vaccinations, MS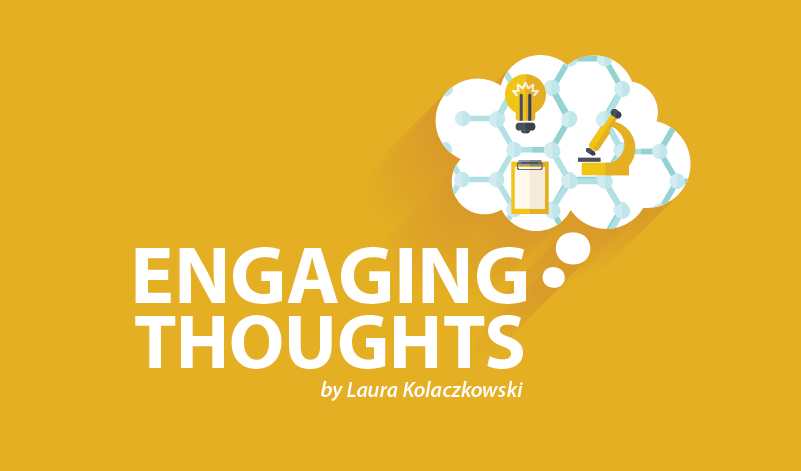 Should those of us with multiple sclerosis get vaccinated for influenza or not? It's a debate that takes place in many MS communities each fall. The argument against the flu immunization is based on half-truths and flat-out misconceptions — and a lot of anecdotal tales that don't hold up to the science on vaccinations. So, here is a brief primer of important facts about the influenza (flu) vaccine.
Every year the World Health Organization (WHO)  has over 100 sites around the world that collect samples of the influenza viruses that are circulating in their local area. They send the samples to five WHO Collaborating Centers for Reference and Research on Influenza that include the Centers for Disease Control (CDC) in Atlanta, and sites in London, Melbourne, Tokyo, and Beijing.  After much research and trial, a decision is reached regarding what might be the best possible vaccine to give us protection for the coming flu season.  This decision is made twice a year because the flu season, when the disease is most common, occurs differently in the Southern and Northern hemispheres.
Not only are the labs trying to base their work on known viruses, there are always new strains of influenza entering our world. They are making decisions based on historical data. The flu vaccines are usually 50-60 percent effective in preventing the flu. There are two big factors for why this number is not higher. First is the general health of the person getting the vaccination. Second is the chance that the virus strain that the immunization is designed for is actually the one present in our community.
The CDC has a compelling list of reasons why we should all get vaccinated, if it is medically approved by our doctors.  Their list includes:
Flu vaccination can keep you from getting sick with flu.
Flu vaccination can reduce the risk of flu-associated hospitalization, including among children and older adults.
Flu vaccination is an important preventive tool for people with chronic health conditions.

Vaccination was associated with lower rates of some cardiac events among people with heart disease, especially among those who had a cardiac event in the past year.
Flu vaccination also has been shown to be associated with reduced hospitalizations among people with diabetes (79%) and chronic lung disease (52%).

Flu vaccination also may make your illness milder if you do get sick.
If all of this makes sense, why is getting the flu vaccine a topic of debate for people with MS? There is a certain faction in our society that believes all vaccines are toxic. Despite all the scientific evidence otherwise, they continue to argue against vaccinations as ways we can protect ourselves and others.
Another reason is the misconception that we can get the flu from the flu vaccine – that is absolutely false. The flu shot is a combination of dead viruses and there is no way you get the flu from the shot. When people say they got the flu from the shot, they may have already been coming down with the flu, or one of other flu-like illnesses. The nasal spray form of the flu immunization is a live virus, and should not be taken by people with MS.  Due to manufacturing problems, the live nasal form will not be available for the 2016-27 flu season.
Why do I get the flu shot? Have you ever had true influenza? My last go-round with this nasty germ left me lying in bed for days, with the covers pulled over my head to block out any light and stop the violent shivering from a high fever. I couldn't eat or drink and felt like, at any moment, death would be a better outcome than more time spent suffering with the flu. Many people say they had the flu, but it is almost always a different virus with significantly less potent effects.
I know I am extremely heat-sensitive thanks to my MS, and anytime I have a little spike to my core temperature my ability to walk and even think clearly is affected. Being under high body temps usually associated with the flu could be devastating and not a chance I want to take. My immune system is already on heightened alert. Allowing the flu virus into my body means an all-out war could occur and create the perfect storm for a relapse.
The National MS Society has more information on vaccines and their proven safety for people with MS. Of course, as always, it is recommended that you talk to your doctors to be sure there is no other underlying reason why you should not get vaccinated.
Finally, I get the flu vaccine to help protect others who can't take it, such as infants or the elderly with other health problems. The more of us who get vaccinated, the better we protect everyone around us (often called protection of the herd.)  It's the least I can do – I'm helping to keep myself and others well. I hope you will engage in this easy-to-do wellness action and get vaccinated for the coming season.
Note: Multiple Sclerosis News Today is strictly a news and information website about the disease. It does not provide medical advice, diagnosis, or treatment. This content is not intended to be a substitute for professional medical advice, diagnosis, or treatment. Always seek the advice of your physician or other qualified health provider with any questions you may have regarding a medical condition. Never disregard professional medical advice or delay in seeking it because of something you have read on this website. The opinions expressed in this column are not those of Multiple Sclerosis News Today, or its parent company, BioNews Services, and are intended to spark discussion about issues pertaining to multiple sclerosis.