Confronting the Future-Tripping Fear of MS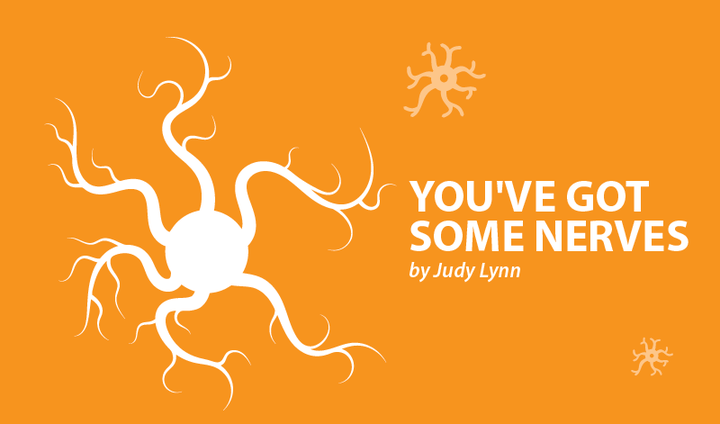 One presenting symptom of my multiple sclerosis (MS) was severely slowed and slurred speech. There were several other disturbing outcomes of my back-to-back, initial exacerbations, but it was the speech that was my greatest fear. After my second MRI, the neurologist explained that the dysarthria, or trouble speaking, was a likely result of the lesion in my brain stem. Searching the National MS Society website one day, I learned that dysarthria is often joined by its evil twin, dysphagia, or trouble swallowing.
It was not the slow slur or the fact that I had to repeat myself that was particularly frightening, I was adapting to those. For the most part I could tolerate the expressions of sympathy, confusion, annoyance or fear that played on the faces of others while I furiously scribbled notes and powered through sentences sounding like the most determined drunk in the world. The thing that made my dysarthria the most frightening symptom was where it might go.
I began to wonder if I also had dysphagia? There had been the "carrot incident" (never talk with your mouth full of raw carrots). A weird pneumonia in July. Two months of laryngospasms that took seven weeks to diagnose. More time on the internet, reading up about brainstem lesions, caused my fear to spiral out of control. I lay awake in bed at night while visions of feeding tubes and ventilators danced in my head.
A counselor taught me to practice mindfulness, to stay in the present moment, but the future-tripping fear always came back.  At one of my appointments we talked about a strategy that seemed counterintuitive to me, yet it worked! And it has continued to work for me the past 13 years. It helps me deal with all worries, even those outside of MS.
Here's the trick: If you are going to take a trip into the future, don't skimp. Whatever your fear is, go ahead and invite it in for a little while.
Fear of the Future, Step One:
Invite the fear in for a chat and be sure you really know who it is! For instance, after spending some quality time with the fear of losing my ability to walk, a lightbulb went off. The real fear was that if I could not walk, I would never find someone to love me, and I would be single forever.  Now, you may quickly want to dismiss this as unreasonable. But if I say to myself, "Oh, go on, that is silly! There are a million loveable things about you!" Well, the fear may duck around the corner, but it will be back. Fear is instinctive, not rational.
"If you have fear of some pain or suffering, you should examine whether there is anything you can do about it. If you can, there is no need to worry about it; if you cannot do anything, then there is also no need to worry."  – Dalai Lama, XIV
Step Two:
Once you are certain your fear is not another fear in disguise, and you feel you truly understand it, then imagine it has come to pass. What would you do? Are there resources to help? Medications? Adaptive equipment? Make your disaster plan. If the worst-case scenario happened, what would you do?
When a twitchy bladder made me anxious, I researched self-catheterization. Discussion boards where real people shared bladder management solutions taught me that self-catheterization brings freedom and quality of life improvement to many people. Medical websites provided information on other therapies to try before catheterization. This information dispelled the fearful myths in my mind. In the words of Louisa May Alcott, "I am not afraid of storms, for I am learning to sail my ships." Once you have gathered your info, write down your plan, put it in a drawer, and move on! If the storm hits, you'll be ready.
In time, my speech made a full recovery. In fact, the brain stem lesion was no longer visible on an MRI six years later. But MS likes to keep us guessing, and there are always strange new symptoms. I practice mindfulness, gratitude and mediocre meditation. (It's hard!) I try to exercise regularly for stress and anxiety, but inviting my fear in for a visit remains my best strategy. A counselor or skilled professional can help you discover what works best for you.
Don't be afraid to take a little future-trip; just remember not to stay there too long.
Note: Multiple Sclerosis News Today is strictly a news and information website about the disease. It does not provide medical advice, diagnosis, or treatment. This content is not intended to be a substitute for professional medical advice, diagnosis, or treatment. Always seek the advice of your physician or other qualified health provider with any questions you may have regarding a medical condition. Never disregard professional medical advice or delay in seeking it because of something you have read on this website. The opinions expressed in this column are not those of Multiple Sclerosis News Today, or its parent company, BioNews Services, and are intended to spark discussion about issues pertaining to multiple sclerosis.