#ACTRIMS2017 – Keynote Lecture Focused on Two Disease-Modifying Therapies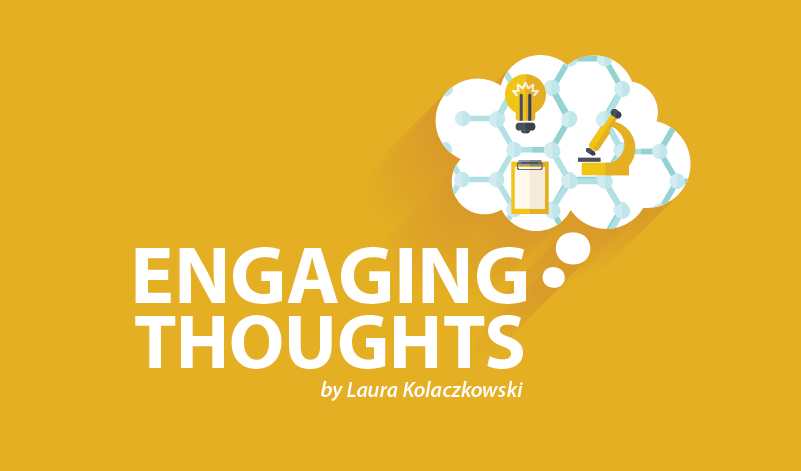 Editor's note: Columnist Laura Kolaczkowski writes from the Americas Committee for Treatment and Research in Multiple Sclerosis (ACTRIMS) 2017 Forum in Orlando, Fla., (Feb. 23-25).
Two MS disease-modifying therapies, Ocrevus (ocrelizumab) and Rituxan (rituximab) were featured in this year's Kenneth P. Johnson, MD, Memorial Lecture at ACTRIMS 2017 in Orlando.
Johnson (1933-2011)  was the founder of the ACTRIMS, and a pioneer in MS treatment and use of interferons.
This year, the keynote lecture was presented by Stephen Hauser, MD, chair of the Department of Neurosciences, University of California San Francisco (UCSF). He is known for his work in understanding the immune mechanisms of MS and his lecture was title "Multiple Sclerosis in the Age of the B-Cell Therapy." This focused primarily on rituximab and ocrelizumab.
Hauser began by reviewing the sparse evidence from the 1980s on what might slow or change the course of MS. In 2008, he and a group of his peers looked at the use of rituximab in relapsing remitting MS (RRMS) and found evidence to support a study of its use; they applied to the National Institute of Health (NIH) for funding of further studies. They were turned down by NIH. Not to be deterred, they took their request to pharmaceutical company Genentech, which took 18 months to grant them a positive response so they could study the drug further.
Genentech then had to make the decision whether it would go forward with rituximab, which meant meeting additional FDA study requirements, or to pursue the development of ocreluzimab. Hauser also noted that the commercial value of rituximab to Genentech is significantly less than anything they might likely charge for this new disease-modifying therapy.
All of this was quite interesting to me because I asked Genentech representatives in 2016 about what initially sparked the development of ocrelizumab, and none of them could suggest where the idea originated. It seems Hauser and his fellow clinicians are to be thanked for pursuing this treatment option.
Clinical trials' positive results
The Phase 3 clinical trials to prove the effectiveness of ocrelizumab showed positive results for the treatment of people with RRMS and Primary Progressive MS (PPMS).  Hauser talked about the consistent results in both reducing relapse rates and the reduction of brain volume loss, and said the MRI results were "stunning" when compared to the trial participants who were on an interferon B drug and not ocrelizumab.
Results for the OPERA I (NCT01247324) and OPERA II (NCT01412333) clinical trials were published in the New England Journal of Medicine and Hauser says these two parallel trials "make you believe in clinical trials when you see they produce similar data" that verifies the study results. Studies for PPMS also gave positive results, but with more limitations of use than with people with RRMS.
Both rituximab and ocrelizumab work by targeting B cells, which are made in the bone marrow and are part of the adaptive immune system. Hauser stressed the safety of both rituximab and ocrelizumab, and notes that to date 4.8 million doses of rituximab have been given for MS, many in Sweden where it has been used many years for MS treatment.
Genentech has submitted ocrelizumab to the FDA for approval under the brand name Ocrevus, for use in both RRMS and PPMS.  An official response to Genentech's request was due in December 2016 and has been delayed until late March 2017.
Hauser's summation included his observation about whether it will be clinically meaningful between the use of ocrelizumab vs. rituximab, which remains unanswered. He also noted there may need to be a discussion on the value and cost of choosing ocrelizumab over rituximab. Hauser predicts there will a significant number of early adopters of Ocrevus, once it is approved by the FDA, and is confident in the safety profile of the drug's use.
Note: Multiple Sclerosis News Today is strictly a news and information website about the disease. It does not provide medical advice, diagnosis, or treatment. This content is not intended to be a substitute for professional medical advice, diagnosis, or treatment. Always seek the advice of your physician or other qualified health provider with any questions you may have regarding a medical condition. Never disregard professional medical advice or delay in seeking it because of something you have read on this website. The opinions expressed in this column are not those of Multiple Sclerosis News Today, or its parent company, BioNews Services, and are intended to spark discussion about issues pertaining to multiple sclerosis.