MS Patient's Pick of the Week's News: Useless Liberation Therapy, Immune System, After Obamacare, Aging with SPMS, IsolateMS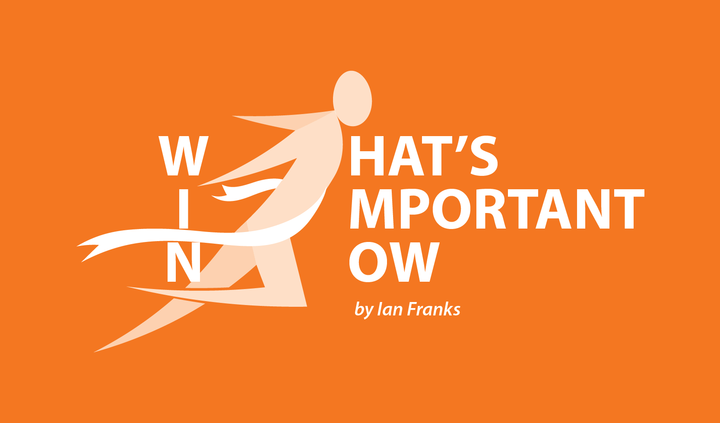 Here is my Pick of the Week's News, as published in Multiple Sclerosis News Today.
At last, some positive research to debunk a supposed treatment that is not supported by any genuine repeatable research. To hear this ridiculous "liberation therapy" described as worthless and potentially dangerous is music to my ears.
Liberation therapy is basically a worthless treatment for people living with multiple sclerosis, a new Canadian study finds.
Lindsay Machan, a radiology professor at the University of British Columbia (UBC), presented results of his team's study during the March 4-9 annual meeting of the Society for Interventional Radiology in Washington, D.C.
Liberation therapy, a controversial angioplasty procedure, stems from the belief that MS patients have chronic cerebrospinal venous insufficiency (CCSVI), a condition of compromised blood flow in veins flowing away from the central nervous system.
However, there is no clear evidence of the relationship between CCSVI and MS, and Canadian doctors have refused to perform this surgery on the grounds that it's unnecessary and potentially dangerous — prompting some patients to seek the treatment in the U.S., Latin America and Eastern Europe.
Machan's $5.4 million study — jointly funded by the Canadian Institutes of Health Research, the MS Society of Canada and the provinces of British Columbia, Manitoba and Quebec — enrolled 104 participants with MS who were randomly assigned to receive the liberation procedure or a sham operation that mimics the procedure but with no actual surgery. Doctors' analyses found no difference in MS symptoms between sham and liberation therapy groups — at three days after the procedure or one year later.
"We hope these findings, coming from a carefully controlled, 'gold standard' study, will persuade people with MS not to pursue liberation therapy, an invasive procedure that carries the risk of complications, as well as significant financial cost," UBC neurology professor Anthony Traboulsee said in a news release.
Any developments like this to tackle the effects of the symptoms of MS and other diseases through the immune system must be welcomed.
Two Boston-based researchers have managed to re-train the immune system to ignore antigens that trigger an autoimmune reaction, alleviating symptoms of multiple sclerosis and type 1 diabetes in a mouse model.
Their study, "Engineered erythrocytes covalently linked to antigenic peptides can protect against autoimmune disease," appeared in a leading medical journal, Proceedings of the Academy of Sciences (PNAS).
The researchers, Hidde Ploegh of Boston Children's Hospital and Harvey Lodish of the Whitehead Institute for Biomedical Research, attached pieces of disease-specific proteins to red blood cells and then transferred these cells back into a mouse model of MS. The pieces of protein led to what is called the induction of tolerance, in which the immune system is "taught" to ignore antigens that could otherwise trigger an inappropriate response.
"This is a very promising step in the development of therapies for autoimmune diseases," said Lodish, a biological engineering professor at MIT. "If this type of response is also true in humans, then it could make a lot of these therapies possible for these diseases and similar conditions."
At a time of political upheaval, as Obamacare looks doomed, 11 patient organizations are speaking as one to urge the government to put people first, with increased coverage at reduced costs.
As Republicans in Congress prepare to repeal and replace the Affordable Care Act (ACA, also called Obamacare), the National Multiple Sclerosis Society and 10 other nonpartisan patient groups are urging lawmakers in Washington to keep health insurance affordable, accessible, adequate, and understandable.
The 11 organizations will evaluate all proposed changes to the ACA based on a set of Consensus Healthcare Reform Principles announced March 6. The National MS Society argues that any new plan cannot endanger whatever healthcare coverage Americans already have through their employers, the marketplace, Medicaid or Medicare.
Besides maintaining current plans, the groups insist that any healthcare reform should extend coverage of underinsured people, as well as lower costs and improve healthcare quality for everyone.
"Three key elements — affordability, accessibility and adequate coverage — must be included in any meaningful proposals to alter the current system," say the partners, who also state that any reform proposal must focus on disease prevention, allowing people to lead healthier lives while cutting healthcare costs.
The National MS Society says that one of its top priorities remains keeping healthcare coverage accessible, affordable and comprehensive for people with MS. It also supports the use of language that is easily understood by both patients and healthcare providers so they can make the best treatment decisions.
The 10 other entities involved in this initiative are the American Cancer Society Cancer Action Network, American Diabetes Association, American Heart Association, American Lung Association, Cystic Fibrosis Foundation, JDRF, March of Dimes, Muscular Dystrophy Association, National Organization for Rare Disorders, and Women Heart: the National Coalition for Women and Heart Disease.
This I find interesting because it's my age group and my type of MS. I certainly recognize the limited leg function, but my exhaustion is only occasional.
People with secondary progressive multiple sclerosis (SPMS) are more likely to feel exhausted and have limited leg function as they age than those without progressive MS, a preliminary study suggests.
The findings will be presented at the American Academy of Neurology (AAN) 69th Annual Meeting, April 22-28 in Boston.
Researchers analyzing 155 people with SPMS, aged 50 and older, compared symptoms and disability severity at baseline and then five years after entering the study. By the first five-year follow-up, patients had already been living with MS for about two decades.
Overall, by that point, 30 percent of participants had progressed to secondary progressive MS (SPMS) — and they were about four times more likely to experience fatigue (91 percent) than those whose disease had not progressed (68 percent). They were also three times more likely to develop limited leg function (53 percent vs. 22 percent).
Researchers, whose work was supported by the National Multiple Sclerosis Society, found that the results held even after adjusting for factors that might influence disease progression, such as age, years living with MS and severity of the disease.
"Study participants with those symptoms [fatigue and limited leg function] were more likely to progress from relapsing-remitting MS (RRMS) to secondary progressive MS within five years," said the study's author, Bianca Weinstock-Guttman, MD, of the University at Buffalo.
If this is as good as it seems, this is a wonderful and long-awaited development. Early diagnosis of MS is essential, so any shortened diagnosis time is more than welcome.
Molecular diagnostics startup IQuity is introducing a pioneering blood test that speeds up multiple sclerosis diagnosis to just seven days. Previously, this process could take up to months or years.
IQuity, based in Nashville, Tennessee, began working on its new IsolateMS blood test in January 2016, after receiving $2 million in seed funding from the National Institutes of Health. The test, to be released this May, has a reported accuracy of 90 percent.
Current testing methods such as MRI scans take much longer to reach a diagnosis because they rely on measuring the progress of irreversible neurological damage. By contrast, doctors can administer IsolateMS as soon as symptoms appear, before the disease has inflicted any significant damage.
"The 90 percent accuracy rate of IsolateMS should give providers and patients a great deal of confidence in their results," IQuity CEO Chase Spurlock told Multiple Sclerosis News Today. "This test augments existing clinical practice and eliminates the period of uncertainty that can accompany an MS diagnosis. IsolateMS allows patients and providers to begin discussing next steps immediately."
***
(You are invited to visit my personal MS, Health & Disability website at 50shadesofsun.com.)
Note: Multiple Sclerosis News Today is strictly a news and information website about the disease. It does not provide medical advice, diagnosis, or treatment. This content is not intended to be a substitute for professional medical advice, diagnosis, or treatment. Always seek the advice of your physician or other qualified health provider with any questions you may have regarding a medical condition. Never disregard professional medical advice or delay in seeking it because of something you have read on this website. The opinions expressed in this column are not those of Multiple Sclerosis News Today or its parent company, BioNews Services, and are intended to spark discussion about issues pertaining to multiple sclerosis.