Speak Up, Truthfully, About 'Unseen' But Real MS Symptoms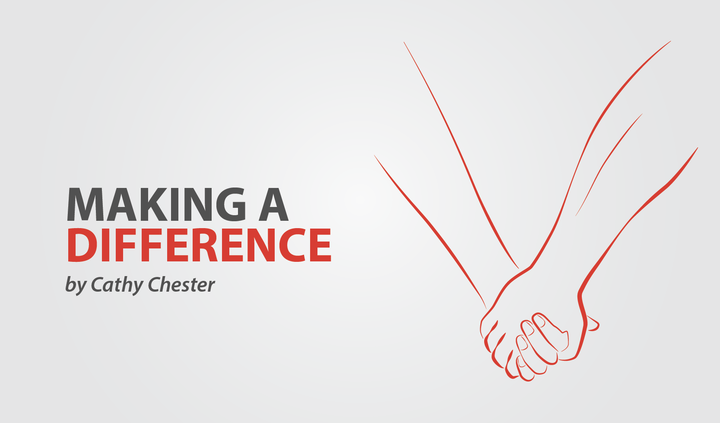 When thinking about multiple sclerosis (MS), it's important to remember there are four distinct types of the disease. Most of you well know this, so I'll just mention them here: relapsing-remitting MS (RRMS); secondary progressive MS; primary progressive MS, and clinically isolated syndrome. (Anyone needing or wishing more information can look at this webpage, courtesy of the National Multiple Sclerosis Society.)
There are 2.5 million people worldwide living with MS, yet no two individuals have identical symptoms. However, many do share similar symptoms that are "unseen" or "invisible" to others.
It's in your best interest — and that of the MS community — to educate the public about these symptoms, too. 
Let me illustrate my point with a story.
I "look good" with my RRMS. I'm able to walk unassisted and, despite my right leg and foot being completely numb, my stride is fairly normal due to the genius of an excellent physical therapist. But make no mistake; my daily fight with MS is real. I struggle with weakness, numbness, and dizziness, with occasional bladder and cognitive issues.
One day my legs were quite weak, yet I had shopping to do. I relied on my handicapped placard to secure a parking spot near the entrance to a mall. The fewer the steps I need to walk, the better off I am.
After shopping I walked back to my car. Before my key was in the door, I heard a familiar voice shout, "Those spots are reserved for handicapped people. You should be ashamed of yourself."
I turned around and saw the person behind the familiar voice. It belonged to a well-known cable news broadcaster (whose identity shall remain nameless).
I was angry and cleverly quipped, "Well I better tell my doctor I don't need to inject myself with medication anymore. And, by the way, did you notice the placard that's clearly displayed on my dashboard?"
He walked over to the front of my car, quickly glanced at the placard, then strode away. No apologies, no remorse.
In all honesty, it's nice to know some folks are willing to speak out against violators who misuse handicapped spots. I appreciate their efforts. But they need to find a different tact than the broadcaster's ill-informed slander.
Educate. Ask questions. Be kind. Stay aware. Treat every person with dignity.
There are many "invisible" symptoms of MS that a person can experience either sporadically or on a regular basis. They can appear and disappear suddenly, or linger for long periods of time. It can be difficult for others to recognize such struggles, and they can leave you feeling frustrated and scared.  
Here's a list of some of these invisible symptoms:  
Anxiety
Fatigue
Pain
Bladder and/or bowel difficulties
Cognitive problems
Depression
Sexual issues
Vision problems
Weakness
Tingling sensations
Numbness
Dizziness
Balance/coordination problems
Heat sensitivity
People are not mind readers. They need to be informed about your illness. This can make your journey with MS a lot smoother.
Here are a few tips:
Explain to those you love what MS is, and what you're experiencing. You'll be surprised how much they want to learn about your illness to help you feel more at ease.

Remind others about symptoms that are not obvious or visible. Tell them that sometimes you need to cancel plans because your MS is active. Let them know you care about them, and you'll reschedule when you're feeling better. Reassure them that your health must be your priority. Thank them for their compassion and understanding.

Honesty is always the best policy. If you'd rather drive than walk to a store, explain why. If you need to leave a party early because of fatigue, tell the truth. Being honest will teach others about your disease, and is part of your overall wellness plan.

Reaching out for help is the key to staying well. Those who care feel helpless and don't know what to do. Ask them for rides to appointments, help with shopping or laundry, with running errands. Anything that will lighten your load will help you, and those you love will feel useful.

If you are a parent, explain what MS is to your children in terms they can understand. Children are resilient and would rather know what's happening than be left feeling anxious or frightened. When my son was born we made a pact to remain truthful about my disease. Now 24, he is my biggest advocate and understands the ups and downs of my illness. Being honest with your children is the right thing to do, and will lead to a happier family life.
Note: Multiple Sclerosis News Today is strictly a news and information website about the disease. It does not provide medical advice, diagnosis, or treatment. This content is not intended to be a substitute for professional medical advice, diagnosis, or treatment. Always seek the advice of your physician or other qualified health provider with any questions you may have regarding a medical condition. Never disregard professional medical advice or delay in seeking it because of something you have read on this website. The opinions expressed in this column are not those of Multiple Sclerosis News Today, or its parent company, BioNews Services, and are intended to spark discussion about issues pertaining to multiple sclerosis.