Create a Self-Care Plan to Use During Challenging Times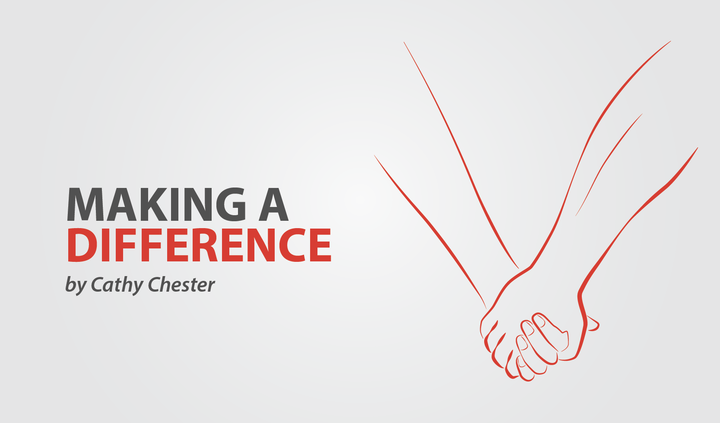 Americans are feeling more anxious than ever. It's not politics as usual, but politics as unusual. People who never were politically active find themselves raising their voices to make a difference.
In the MS community, raising our voices is not something new. We do it every day for better care and research. We also do it to tame stress and anxiety when they're headed our way.
The recent political climate is not helping me battle my exacerbation. Quite the opposite. The divisiveness of our country has been paralyzing and disturbing.  
What can I do differently to change my thoughts and behaviors in the name of better health? I need to stop, take a cleansing breath, brainstorm and put a plan into action. It's time to make my health a priority. If you're experiencing the same feelings as I am, I implore you to do the same.
One of my favorite poems is Invictus by William Ernest Henley. He wrote this poem while recovering from a serious medical procedure. I thought the first and last stanzas were particularly applicable to the focus of this post:
Out of the night that covers me,
Black as the pit from pole to pole,
I thank whatever gods may be
For my unconquerable soul.
It matters not how strait the gate,
How charged with punishments the scroll,
I am the master of my fate:
I am the captain of my soul.
While living with MS we need to be the captain of our souls.  
Here is my new self-care plan. I hope you'll consider adopting one of your own.  
Remove toxic behavior — Negative behavior from others can drag you down. Whenever I distance myself from toxic people I feel happier, less anxious and more in control of my life. In recent years, it's helped me regain some feeling in my leg and kicked my depression to the curb. Amazing.
In a July 2015 article "A 6-Step Life Detox to Get Rid of a Bad Relationship," Nathalie Theodore (mindbodygreen.com) states:
"I should note that "letting go" of a toxic relationship doesn't necessarily mean ending it; it means releasing yourself from the grip the toxic dynamic of the relationship has on you. And that gesture of release can start with certain choices you make."
ME time — I've been stuck at home with this exacerbation. It feels like an eternity. I spend most of my time working, which means reading, writing and being on social media. Social media is a necessity for my job, but it also can be a time-robber. I need to set new parameters to take a break from technology. I'm also taking periodic breaks from the news. It's important to schedule "down time" for yourself. Decide what makes you happy and do more of it. It's YOUR life. Make it a fabulous one! Don't let MS stop you from finding your happiness.
Happiness — Speaking of happiness, find what makes you happy. Despite any physical or emotional issues, there are dozens of things that can still bring you pleasure. Yoga, knitting, reading a good book, movies with friends, dinner with a loved one, sitting quietly outdoors to listen to nature, or playing with your pets. These are my choices. Create your own list. Keep in mind that happiness is good for your physical and emotional being. We all live through difficult times with MS. Doing what makes you happy is something you can lean on during challenging times.
Volunteering — I've volunteered for many MS and animal rights organizations. By volunteering you're not only helping others, you're also helping yourself. By changing your focus to the needs of others you're doing the greatest good possible. You're also remaining vibrant and active, something that's healthy for your body and soul. (A good resource to turn to for volunteer opportunities is VolunteerMatch.)
Any time is a good time to create a wellness plan. Write your plan down and look at it often. You are the captain of your soul. Steer your ship in the direction of wellness. As our community says, we may have MS, but MS will never have us!
Note: Multiple Sclerosis News Today is strictly a news and information website about the disease. It does not provide medical advice, diagnosis, or treatment. This content is not intended to be a substitute for professional medical advice, diagnosis, or treatment. Always seek the advice of your physician or other qualified health provider with any questions you may have regarding a medical condition. Never disregard professional medical advice or delay in seeking it because of something you have read on this website. The opinions expressed in this column are not those of Multiple Sclerosis News Today, or its parent company, BioNews Services, and are intended to spark discussion about issues pertaining to multiple sclerosis.