The Past Gives Us Hope for the Future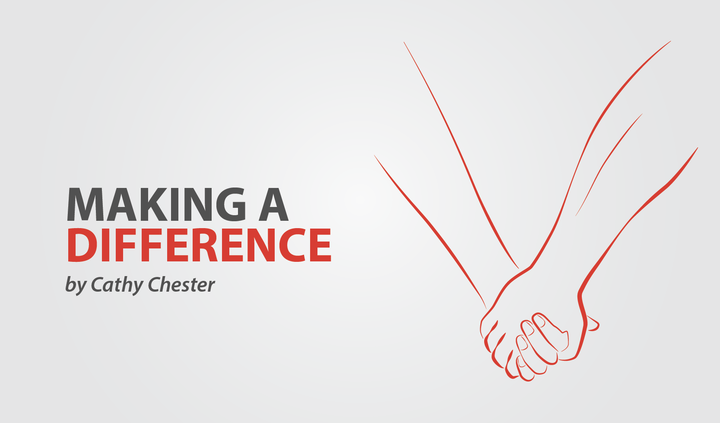 The times we're living in feel surreal to me. I'm not talking about the current state of U.S. politics, though my opinions could fill a book. I'm talking about how I feel when I read about advances that have been made since my diagnosis three decades ago, and advances that could happen in the future.
For example, an increasing number of therapies to treat and manage multiple sclerosis are now available. Lifestyle apps, electronic medical records, and long-distance MS programs exist. Medical care is conducted technologically, and data is shared to improve research. There is greater awareness of a broader array of symptoms, and an increased understanding of quality of life. Risk factors include susceptibility and genetic variations. Diagnostic technology has improved, and studies cover new aspects of treatment, such as the impact of exercise on quality of life.
I'm grateful the community has raised issues such as pregnancy, motherhood, caregiver burnout, mental health, emotional and cognitive changes, holistic therapies, pediatric and teen MS, and more. When I was diagnosed, they weren't even under consideration.
Things have changed since I was diagnosed. Home computers were in their infancy, and webinars didn't exist. Neither did social media, YouTube, or programs such as Zoom or Skype. Discussions could not be had from the comfort of your home.
It's an exciting time to be part of a community we never wanted to join. There's so much on the horizon to give us a beacon of hope that someday there will be different avenues for a better tomorrow. I know that sounds hokey, but hope is crucial to our mental, physical, and spiritual well-being. Even in my darkest days — and there were many — I visualized the word "hope" in my mind's eye. It helped get me through the next day, and the next, and the next. 
I love this quote by Pittacus Lore from "I Am Number Four": "When you have lost hope, you have lost everything. And when you think all is lost, when all is dire and bleak, there is always hope."
When life feels bleak and you think you're at the end of your rope, remember how far the medical, research, pharmaceutical, and holistic communities have come. They are working tirelessly for us. It may not be as quick as we'd like, but it is happening. And a community of people is always ready to help you on the internet. Leave comments on Multiple Sclerosis News Today. We are always here to listen.
My hope for you is a better tomorrow. And then another, and another. It's not always easy, I know, but I'm sure it's worth it.
***
Note: Multiple Sclerosis News Today is strictly a news and information website about the disease. It does not provide medical advice, diagnosis, or treatment. This content is not intended to be a substitute for professional medical advice, diagnosis, or treatment. Always seek the advice of your physician or other qualified health provider with any questions you may have regarding a medical condition. Never disregard professional medical advice or delay in seeking it because of something you have read on this website. The opinions expressed in this column are not those of Multiple Sclerosis News Today or its parent company, BioNews Services, and are intended to spark discussion about issues pertaining to multiple sclerosis.