Alliance for Children's Therapeutics Expands Research to Include MS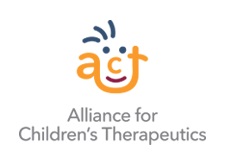 The Alliance for Children's Therapeutics recently announced its plans to broaden its scope of research programs to include several diseases, namely, inflammatory bowel disease (IBD), asthma, and multiple sclerosis (MS) — a progressive, neurodegenerative disease that is estimated to affect 300,000 to 400,000 adults in the U.S. While the disease's onset is more common in adults, roughly 8,000-10,000 MS cases are diagnosed in children up to 18 years old. Now, the ACT's autoimmune disease research will focus on 4 areas: IBD, asthma, MS, and the preexisting program on pediatric lupus nephritis.
The ACT was founded by the Seattle Children's Research Institute together with biotechnology company Kineta as a pioneering pediatric research and funding collaboration, dedicated to accelerating new treatments for pediatric patients affected by autoimmune diseases. The ACT launch took place in June 2014 at the Partnering for Cures Conference in New York City.
A goal of ACT is to apply one of Kineta's pipeline formulations, ShK-186, in the development of potential therapies for the 3 newly added research areas. ShK-186 is composed of a sea anemone-derived protein, which has shown pre-clinical promise in lupus nephritis. The findings of this pre-clinical study were presented at the recently-concluded American College of Rheumatology in Boston. ACT is working towards launching a Phase I clinical trial for ShK-186 in 2015.
Charles Magness, the Chief Executive Officer of Kineta, said the company's groundbreaking progress with ShK-186 for lupus nephritis has attracted a lot of attention and interest in the field of autoimmune research. This was the driving force behind the decision to expand the scope of research, the ultimate goal being translating these findings into clinical settings as soon as possible, as there is an urgent need to focus on developing pediatric formulations of treatments.
[adrotate group="4″]
"Our collaboration with Kineta is giving us access to a new set of tools that is imperative in our quest to make progress in both areas," said David Rawlings, MD, the director of the Center for Immunity and Immunotherapies at Seattle Children's Research Institute. "Even though ACT is initially focusing on a few autoimmune diseases; we expect our work will contribute to a broader understanding of the underlying mechanisms of autoimmune disorders and how to best treat them."
The few FDA approved treatments for these autoimmune diseases were formulated to be safely tolerated by adult patients. By leaving even fewer options for pediatric clients suffering from the same conditions, the risk for untoward treatment responses in children are increased. ACT is determined to discover the full potential of using Kineta's ShK-186 to safely treat lupus nephritis and MS in children and teens.