Top 14 Multiple Sclerosis Stories of '14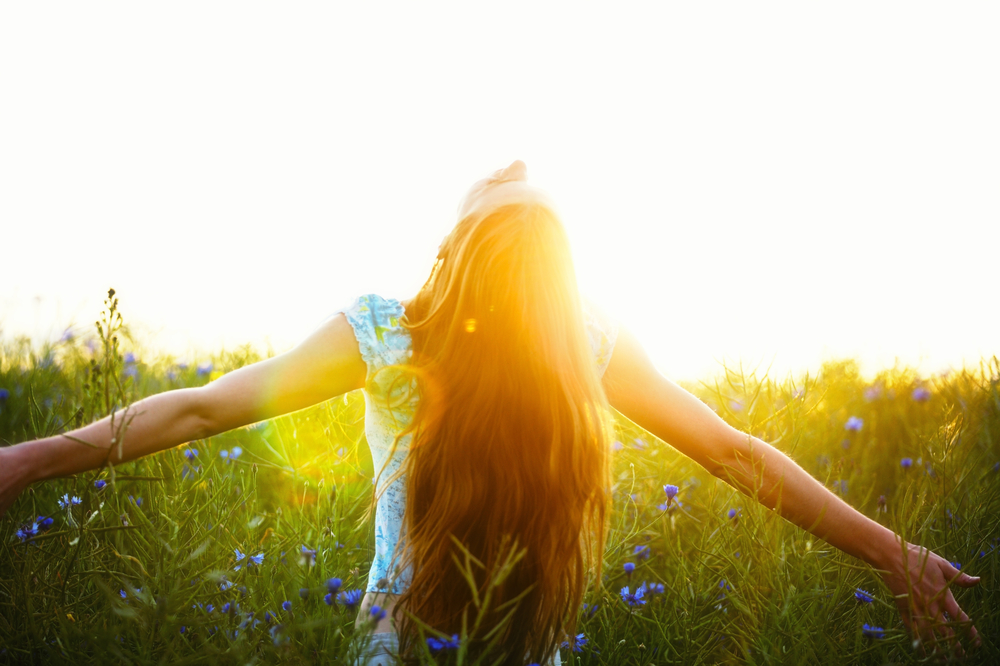 Given the fact that MS is a chronic, progressive, and disabling disease for which there is no cure, the multiple sclerosis community is always looking forward to the latest news regarding new therapies, devices or scientific findings about treating and curing the disease. These are the top 14 news stories of 2014 from Multiple Sclerosis News Today, based on the highest number of views per article:
#14. "Newly Identified Immune Cell Sheds Light on Multiple Sclerosis Cause"
A new type of immune cell that could aid in the development of treatments for multiple sclerosis was discovered by a group of researchers from the National University of Singapore. Their study, entitled "STAT5 programs a distinct subset of GM-CSF-producing T helper cells that is essential for autoimmune neuroinflammation" was published in the Cell Research journal, revealing information about the newly identified T cell called TH-GM.
#13. "MRIs are Revealing Multiple Sclerosis in Patients, Even Before Symptoms Begin"
Asymptomatic patients scanned using Magnetic Resonance Images suggestive of MS are more prone to develop MS, according to the "Longitudinal Follow-up of a Cohort of Patients with Incidental Abnormal Magnetic Resonance Imaging Findings at Presentation and Their Risk of Developing Multiple Sclerosis" study. The authors were able to determine risk factors for developing MS in patients who presented incidental abnormal MRI but did not exhibit typical symptoms of MS.
#12. "Multiple Sclerosis Patients May Benefit From Use of Dorsiflexion Assist Orthosis, According To Research"
Wearing a Dorsiflexion Assist Orthosis may offer a therapeutic alternative to pharmaceuticals for the treatment of multiple sclerosis, as demonstrated by a study published at the Archives of Physical Medicine and Rehabilitation journal. A Dorsiflexion Assist Orthosis is an orthotic that supports the ankle and lower leg, which helps to improve leg strength and balance. Typically, Dorsiflexion Assist Orthosis designs help in making it easier to lift the foot during the swing phase of walking, which can be problematic for MS patients.
[adrotate group="4″]
#11. "Researchers Report Alternate Explanation Discovery Of How And Why CCSVI Treatment Works In MS Patients"
Chronic cerebrospinal venous insufficiency (CCSVI or CCVI) treatment as a therapy for multiple sclerosis was proven to be effective in a study published this year. CCSVI is a controversial theory proposed by Italian physician and researcher Paolo Zamboni that suggests blocked neck veins are a major factor in many MS cases, but researchers have been unable reproduce his results in subsequent studies. Therefore, a research team believes that Zamboni may have gotten it right in treating the veins, but it might not be venous abnormalities that are the real problem, since their studies resulted in the finding that it is the nerves surrounding the veins that are being treated by ballooning, but not the veins themselves.
#10. "IGF-1 Could Suppress Immune System in Multiple Sclerosis, Other Autoimmune Disease"
In multiple sclerosis patients, it's the body itself that attacks and degrades the myelin sheath around nerve fibers, but systemic delivery of insulin-like growth factor-1 (IGF-1) has been demonstrated able to suppress autoimmune diseases. The "Insulin-like growth factor-1 stimulates regulatory T cells and suppresses autoimmune disease" reported that the novel approach of toning down the immune system in a disease like MS,  can slow down or even halt destruction of myelin.
#9. "Rogue Protein Found in Alzheimer's, Parkinson's Also Present in Multiple Sclerosis"
Soluble oligomers were found by a group of researchers in both brain and cerebrospinal fluid samples from multiple sclerosis patients, revealing that a characteristic feature of Alzheimer's and Parkinson's disease — the accumulation of the proteins amyloid β and tau protein — is also present in brains and cerebrospinal fluid of multiple sclerosis patients. The study, entitled "Detection of protein aggregates in brain and cerebrospinal fluid derived from multiple sclerosis patients," was published in the Frontiers in Neurology journal.
#8. "New Long-lasting Multiple Sclerosis Drug Will Come At a Steep Price"
In August, Biogen Idec, Inc. received FDA approval for Plegridy, an injectable relapsing-remitting multiple sclerosis treatment that costs $62,036 per year. Biogen explained that the drug, which was proven in clinical testing to be longer-lasting than the company's original injectable Avonex, is priced so that more patients with RRMS can benefit from it. However, though Plegridy costs only a fraction more than the company's oral MS treatment Tecfidera, which costs $60,121 per year, the large price tag of the drug made MS headlines in 2014.
#7. "Experimental Multiple Sclerosis Drug Clears Key FDA Hurdle, To Be Tested in U.S."
The drug ATL1102 for the treatment of multiple sclerosis has been approved by the U.S. Food and Drug Administration to be evaluated in a novel human clinical trial. The FDA granted Antisense Therapeutics Limited a positive decision to the company's request to submit an Investigational New Drug (IND) application in the U.S. This decision allows ANP to initiate a long-term Phase IIb clinical trial for the treatment of MS with ATL1102.
#6. "Low Dose Naltrexone May Improve Multiple Sclerosis Patient Quality of Life"
Low dose naltrexone (LDN) may be a novel form of therapeutic agent for multiple sclerosis, according to the data about its efficacy in attenuating multiple sclerosis symptoms. The results of a phase 3 clinical trial, called "A Randomized Placebo-Controlled, Crossover-Design Study of the Effects of Low Dose Naltrexone," and led by Bruce Cree, MD, PhD, at the University of California, San Francisco, suggest that LDN enhances the mental health quality of life of patients with multiple sclerosis.
#5. "Researchers Find Link Between Multiple Sclerosis & IBD"
The correlation between multiple sclerosis and inflammatory bowel diseases has been established by a group of researchers that reported the disruption of intestinal homeostasis as a support for Experimental Autoimmune Encephalomyelitis, the prototypic mouse model of human multiple sclerosis. The conclusions were published in a report entitled, "Intestinal Barrier Dysfunction Develops at the Onset of Experimental Autoimmune Encephalomyelitis, and Can Be Induced by Adoptive Transfer of Auto-Reactive T Cells," in the PloS One journal.
#4. "Experimental Multiple Sclerosis Drug Effectively Induces Remyelination in Pre-clinical Study"
The investigational drug NDC-1308, which is the leading treatment from ENDECE Neural for multiple sclerosis, has been able to induce remyelination, as demonstrated in pre-clinical trials conducted in mouse models of demyelination disease. Loss of myelin is the main characteristic of a group of diseases, leading to progressive paralysis, and the results suggest encouraging perspectives about the alternative therapy. While in the beginning stage of relapsing-remitting MS (RRMS) symptoms are sporadic, symptoms worsen over time, leading to secondary progressive MS (SPMS).
#3. "New Multiple Sclerosis Drug May Repair Nerve Demyelination"
The new multiple sclerosis drug anti-LINGO-1 has the potential to reverse nerve demyelination. It is a human anti-Nogo receptor interacting protein-1 monoclonal antibody, and the conclusions are from a series of phase I trials using LINGO-1, which was the first to test the new formulation on human subjects. Because anti-LINGO-1 is designed to block a protein in the central nervous system that hinders myelination, this therapy may accomplish what currently available MS treatments have yet to offer, which is to actually repair neurological damage.
[adrotate group="4″]
#2. "Vaccine Against MS Being Developed at Baylor Institute for Immunology Research"
The laboratory of SangKon Oh, PhD, at the Baylor Institute for Immunology Research has engaged in a unique research project to develop a vaccination against multiple sclerosis. Based on the harnessing of the one's own immune system in order to suppress multiple sclerosis in an auto antigen-specific manner without disrupting other aspects of normal immunity, the scientist is working in collaboration with Gerard Zurawski, PhD, and Ted Phillips, MD.
#1. "Rare Brain Infection Death Spurs FDA To Update Warning Label for MS Drug"
The U.S. Food and Drug Administration offered an update on Tecfidera (dimethyl fumarate), one of leading therapies for multiple sclerosis, warning the general public and healthcare providers dealing with the disease about the identification of a possible factor in the death of an MS patient who developed progressive multifocal leukoencephalopathy (PML). The incident occurred in November, and since the patient was not taking any other medication that interferes with the immune function, Biogen Idec has been required to include the PML-related death on the drug's label.
Multiple sclerosis is often diagnosed in the early 20s, and symptoms may go from trouble walking, dizziness, or fatigue to disability. However, keeping track of the symptoms enables patients to improve their quality of lives. In addition, these year has been full of efforts to improve not only pharmaceutical, but also alternative therapies for the disease. Given the progress made in understanding and treating MS in 2014, the new year offers hope of new advancements that will make a major difference in MS patients' lives.