NervGen Cleared to Enroll Final Group in Trial of NVG-291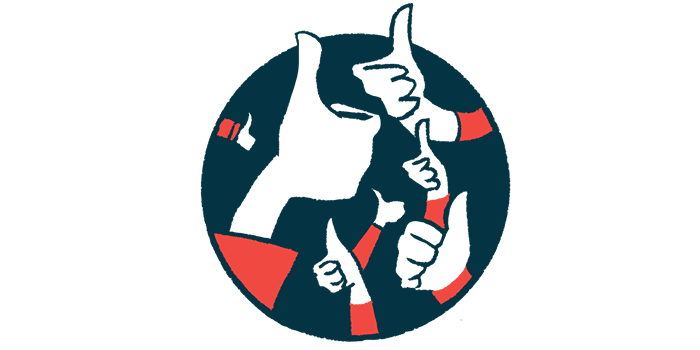 NervGen Pharma has received approval to enroll a third and final group of healthy volunteers in the multiple ascending dose (MAD) segment of its Phase 1 clinical trial of NVG-291, an investigational treatment for multiple sclerosis (MS) and other nervous system diseases.
A safety review committee cleared the enrollment after a review of data from the second dose group, in which no serious or severe adverse side effects were reported after two weeks of treatment.
NervGen is hopeful the successful completion of this Phase 1 study will pave the way for clinical testing in patient groups. A Phase 2 trial in MS patients is planned to begin in early 2023.
"This second cohort in the MAD portion of our Phase 1 was a success in multiple ways," Paul Brennan, NervGen's president and CEO, said in a press release. "As with our other cohorts, we did not have any adverse events reported in this cohort that were either serious or severe. This is very encouraging as we plan for our upcoming patient studies since we have now demonstrated that NVG-291 is well tolerated after 14 days of administration at doses well above those found to be efficacious in animals."
NVG-291 is a small molecule designed to modulate the activity of a class of receptors called tyrosine phosphatase (PTP) sigma, which prevent nerve cells from repairing damage after an injury.
According to NervGen, preclinical studies have demonstrated that NVG-291 can promote reparative processes in the nervous system. This includes remyelination, the restoration of the fatty substance called myelin that surrounds and protects nerve cells, which is the target of misdirected autoimmune attacks in MS.
The ongoing Phase 1 trial (NCT05308953) is evaluating NVG-291 in a two-part study at sites in Australia. In the first part, 37 healthy participants received a single subcutaneous (under-the-skin) injection of NVG-291 at doses ranging from 0.032 to 0.864 mg/kg, or a placebo. Data from that portion of the trial showed that NVG-291 was generally safe and well-tolerated.
The trial's second MAD part is evaluating the therapy's safety over 14 consecutive days against a placebo. Participants also are followed for one week after their last dose. Three doses of NVG-291, all of which are higher than the highest effective dose used in animal studies, are being evaluated in this part.
The first MAD group included six participants, four of whom received a daily dose of 0.384 mg/kg of NVG-291 and two who were given a placebo. Results showed that this dose was generally safe and well-tolerated. These interim findings, along with data from the first single ascending dose part, were presented at the American Academy of Neurology 2022 Annual Meeting in April.
Participants in the second MAD group received NVG-291 at a dose of 0.576 mg/kg, which was about 80% higher than the highest effective dose used in animals. This higher dose also appeared to be safe among the four participants who received it. As with the first dose group, two other people also were given a placebo.
"It is significant that the doses of NVG-291 administered in the second MAD cohort were 80% higher than the highest corresponding dose found to be efficacious in animal models and over 50 times higher than the lowest efficacious doses where functional improvements were observed," Brennan said.
With the safety of lower doses established, NervGen will advance to the final dose stage, which the company anticipates will help establish the optimal dose or dose range for clinical testing in groups of patients. As of the company's presentation last month, this third group is expected to receive a dose of 0.864 mg/kg.
"This provides us with a clear pathway to define our doses as we plan for our upcoming Phase 1b/2a efficacy studies in Alzheimer's disease and spinal cord injury patients later in 2022 and a Phase 2 study in multiple sclerosis patients in early 2023," Brennan said.
After completion of the MAD study and ongoing toxicology studies, NervGen will seek to remove the the U.S. Food and Drug Administration's previous partial clinical hold preventing the company from enrolling men and premenopausal women in clinical testing before additional safety data is provided.