Need to Know: What Are Stem Cells?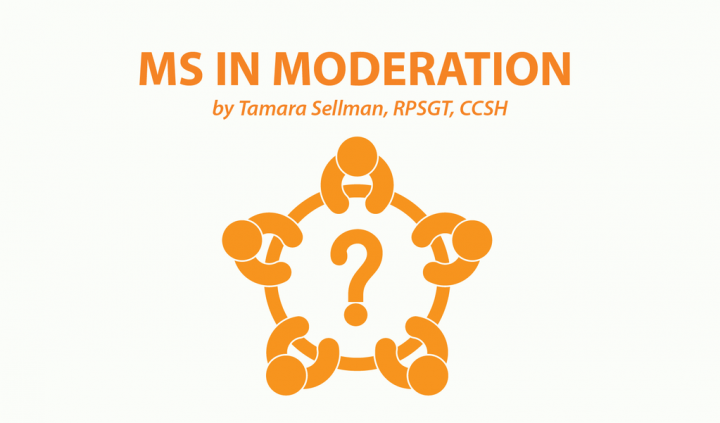 Editor's note: "Need to Know" is a series inspired by common forum questions and comments from readers. Have a comment or question about MS? Visit our forum. This week's question is inspired by the forum topic "Has anyone had the stem cell procedure?" from Jan. 11.
You've no doubt heard about stem cell therapy. It is being used for everything from bone marrow transplants to treating spinal cord injuries and arthritis. MS is another condition that could benefit from the therapeutic use of these specialty cells.
What exactly are stem cells?
The National Multiple Sclerosis Society (NMSS) describes stem cells as those that can differentiate, or develop, into the many types of specialized cells in our bodies.
The larger question looms: How can stem cells be used to treat MS?
Stem cell types
To better understand stem cell therapy for treating MS, you first need to know about the different kinds of stem cells. Of the four categories described on the website A Closer Look at Stem Cells, two are pertinent to current MS research:
Tissue-specific stem cells: These are more specialized, adult stem cells that generate new cells for the tissues or organs in which they are found. Of special interest are the hematopoietic stem cells (HSCs), which are in the bone marrow and assist in generating red and white blood cells and platelets.
Mesenchymal stem cells (MSCs): These cells dwell in bone marrow and can generate fat, cartilage, and bone cells. However, MSCs are still mysterious — their generative functions remain unclear. Indeed, some scientists don't think they're stem cells at all. This makes them the subject of intense study. Despite disagreements about what they are, MSCs are still thought to have potentially valuable immunomodulatory properties.
Stem cell therapies
The Mayo Clinic describes stem cell therapy as "regenerative medicine" that "promotes the repair response of diseased, dysfunctional or injured tissue."
Stem cell therapies promise many opportunities for research:
Studying stem cells in the lab can help researchers better understand how diseases and conditions develop;
Healthy cells can be generated from stem cells to replace diseased ones;
The safety and effectiveness of new medications can be tested on stem cells developed for this purpose.
The NMSS states, "In light of the urgent need for more effective treatments for MS, particularly for those with more progressive forms of the disease, we believe that the potential of all types of cell therapies must be explored."
MS research focuses on two main stem cell therapies.
Hematopoietic stem cell therapy (HSCT)
This approach is the most common and familiar to people with MS.
HSCT involves banking healthy blood cells (HSCs) from one's bone marrow. Chemotherapy is then used to kill the remaining immune cells. Afterward, the banked HSCs are reinfused into the body, where they "reset" the immune system.
Recent preliminary research published on JAMA Network (NCT00273364) states that HSCT was more effective than disease-modifying therapies in treating "highly active" relapsing-remitting MS.
Mesenchymal stem cell therapy (MSCT)
Only recently has MSCT advanced from animal model research to clinical trials in humans.
For the past two decades, researchers studied mice with a version of MS known as EAE. MSCs were collected from their blood and fatty tissues, then infused by a variety of pathways and observed. Multiple studies of MSCT in mice have shown improvements in EAE symptoms, as well as reduced disease activity. However, other studies have reported worsening symptoms and possible tumor development.
Human clinical trials in very small populations started in 2007. Research published in 2014 found intravenous infusions of MSCs from bone marrow to be safe and potentially helpful in reducing MS-related inflammation. Still, finding the optimal infusion protocol and identifying the mechanisms that work in MSCT remain challenging.
New therapies under development include those using neuronal stem cells, human embryonic stem cells, and induced pluripotent stem cells; these are considered very early and less developed than HSCT and MSCT.
Moving forward
The NMSS cautions that "although cell-based therapy has generated a great deal of interest and holds promise, the field is in its infancy and much more research is needed before cell-based therapies become an MS treatment option."
Despite stem cell therapy clinics popping up across America, the United States hasn't approved stem cell treatments specifically for MS. Anyone who wants this kind of therapy should participate in clinical research.
Are you considering a stem cell therapy approach for your MS? Have you undergone such a treatment protocol? Post your insights in the comments below or at the original "Has anyone had the stem cell procedure?" forum entry.
***
Note: Multiple Sclerosis News Today is strictly a news and information website about the disease. It does not provide medical advice, diagnosis, or treatment. This content is not intended to be a substitute for professional medical advice, diagnosis, or treatment. Always seek the advice of your physician or other qualified health provider with any questions you may have regarding a medical condition. Never disregard professional medical advice or delay in seeking it because of something you have read on this website. The opinions expressed in this column are not those of Multiple Sclerosis News Today or its parent company, BioNews Services, and are intended to spark discussion about issues pertaining to multiple sclerosis.