Need to Know: What Are ACTRIMS and ECTRIMS?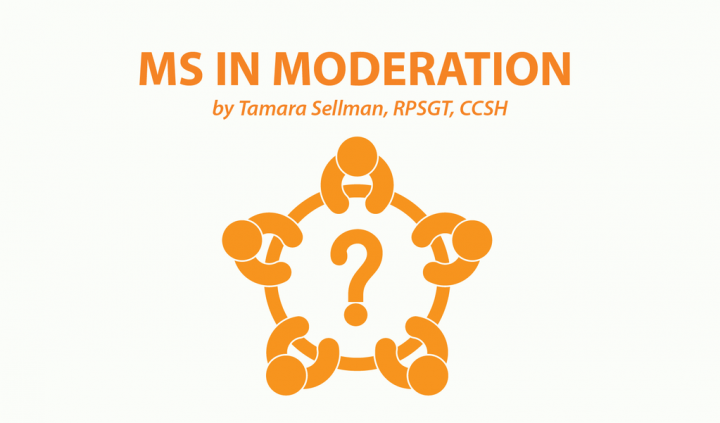 Editor's note: "Need to Know" is a series inspired by common forum questions and comments from readers. Have a comment or question about MS? Visit our forum. This week's question is inspired by a frequent reference made in our forums as well as in our columns and articles.
MS and alphabet soup
We live in the age of acronyms. Abbreviations for long, hard-to-pronounce terms can be helpful for simplifying information.
At the same time, some acronyms have multiple meanings, which can certainly complicate matters.
And then there are acronyms that we should know when we see them. This is because they are one of a kind and point to important resources, events, or agencies that exist in a global pursuit to unlock the mysteries of multiple sclerosis (MS).
If you've ever gone online to research MS and run into ACTRIMS or ECTRIMS, you may have been intimidated by their length. (After all, aren't acronyms meant to be short for a reason?) All the more reason to know what they stand for.
ACTRIMS
ACTRIMS stands for the Americas Committee for Treatment and Research in Multiple Sclerosis. It was founded in 1995 by a community of research leaders in the U.S. and Canada.
ACTRIMS is a clinical organization, meaning membership is limited to MS researchers and clinicians. Delegates to ACTRIMS are not employed by commercial entities or pharmaceutical companies. It also has a Young Investigators delegation for students who have not yet obtained advanced degrees.
The focus of ACTRIMS is on knowledge dissemination, education, and collaboration among disciplines. The goal is to give experienced and newer researchers a place to exchange information, debate current MS-related issues, and explore advances made in research.
ACTRIMS 2019 was held in late February. The 2020 forum will be held Feb. 27-29 in West Palm Beach, Florida.
Also in 2020, delegates will join with ECTRIMS in Washington, D.C., Sept. 9-12, in a joint meeting to connect global MS research peers and to share information that helps further the understanding of MS.
These events are not generally attended by patients except in media-related ventures requiring specific registration and permissions.
ECTRIMS
The European Committee for Treatment and Research in Multiple Sclerosis (ECTRIMS) was founded in 1985 as a nonprofit organization dedicated to understanding and treating MS. The Multiple Sclerosis Journal is the sole official journal of ECTRIMS.
Like ACTRIMS, its focus on MS is specific to clinical and research interests, and it is not typically a space open to patients, except through special arrangements for reporting during events.
This year's ECTRIMS Congress will meet in Stockholm, Sweden, Sept. 11-13. In 2020, ECTRIMS will meet with ACTRIMS in Washington, D.C., at a joint congress.
Why we should care
It may seem off-putting that patients can't attend these events. After all, they exist because of us! But medical research is complex and involves medical training and clinical background as well as a deep understanding of the process of scientific inquiry and the distinct medicalese vocabulary that goes with it.
These annual forums bring together huge amounts of research and understanding among clinicians in pursuit of treatments, prevention, and even potential cures for MS. It is from these meetings that ideas are released into the public and to our own MS healthcare providers, to help them do the best they can to guide us through the challenges of living with this condition.
Because members are professionals in academia or at clinics and are not employees of for-profit pharmaceutical or medical supply companies, their independent and transparent mission supports the common desire among patients to pursue the most objective evidence in MS research.
You can further explore ECTRIMS and ACTRIMS news and references in our forums by going to the main forum page and typing either acronym into the "search forums" window in the upper right corner of the page.
***
Note: Multiple Sclerosis News Today is strictly a news and information website about the disease. It does not provide medical advice, diagnosis, or treatment. This content is not intended to be a substitute for professional medical advice, diagnosis, or treatment. Always seek the advice of your physician or other qualified health provider with any questions you may have regarding a medical condition. Never disregard professional medical advice or delay in seeking it because of something you have read on this website. The opinions expressed in this column are not those of Multiple Sclerosis News Today or its parent company, BioNews Services, and are intended to spark discussion about issues pertaining to multiple sclerosis.