Need to Know: Should I Disclose My MS at Work?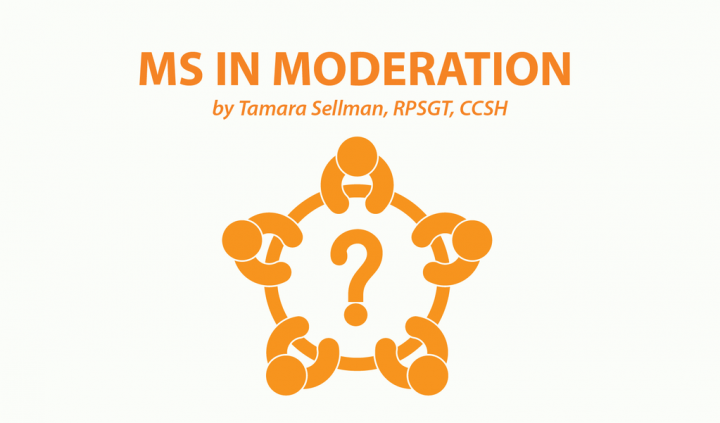 Editor's note: "Need to Know" is a series inspired by common forum questions and comments from readers. Have a comment or question about MS? Visit our forum. This week's question is inspired by the forum topic "When do you tell your employer about your MS?" from Jan. 15, 2019.

What a prickly question. After all, few of us are lawyers or employers. All we have is our real-world experience and anecdotes from our peers and loved ones.
I faced this decision right around the time I received my multiple sclerosis diagnosis. I was finishing up a medical certification program, working "clinicals" at a hospital lab and sending out resumés.
Two weeks post-diagnosis, I landed an interview for a job at a clinic a short drive from home. That was a big deal. I live on an island, and I'd be working 12-hour overnight shifts. Under those conditions, commuting might be a dealbreaker. Ferry fare is costly, and I didn't relish the idea of losing at least two more hours of sleep because of the commute.
I was also slated to start Tecfidera (dimethyl fumarate) on the morning of my job interview. I'd heard all the horror stories about its side effects. As I was worried about the possibility of adverse reactions, I put off taking it until the following night.
The interview went fine. I passed the technical assessments, accepted their offer, and was sent to human resources to complete the post-interview paperwork.
This documentation included questions about my ability to perform the tasks outlined in the job description.
Ugh. I was faced with a dilemma: To disclose or not to disclose my MS?
What is disclosure?
To disclose something is to reveal private information to others voluntarily.
Within the workplace context, disclosure is the act of revealing your health condition to your current (or potential) employer.
Why disclose? Here are the reasons that you might decide to reveal your MS:
You need job-related accommodations: variable hours, special lighting, air conditioning, etc.
You want to enjoy the benefits and privileges of employment.
You have unusual circumstances that need an honest explanation.
While the Americans with Disabilities Act (ADA) prohibits discrimination — including in the workplace — against people with physical or mental health concerns, there are no guarantees that the law will be enforced or will even exist in the future.
Many who need special accommodations to do their jobs fear being bullied or stigmatized if they disclose their needs. They often opt to hide their conditions, if they can, to protect their job status or avoid negative feedback.
Where to find advice
I researched on the National Multiple Sclerosis Society's website. While reading some useful information on the topic, I discovered footnotes to a resource of which I hadn't previously been aware: the Job Accommodation Network (JAN).
What is JAN?
For 35 years, JAN has provided free, confidential advice about illness and disability employment issues and workplace accommodation to employers and people with disabilities and their families.
JAN's legal experts can untangle the web that is the ADA. The resource, funded by the U.S. Department of Labor, Office of Disability Employment Policy, was developed in collaboration with West Virginia University and private industry.
Guess what? Your boss isn't the same as HR
This is perhaps the most important thing that I learned from JAN. There's a time and a place for safely disclosing a health condition along the pathway to employment. JAN can give you guidance on the hierarchy of "who should know what" and appropriate protocols for navigating this system.
What I did
I don't leave things to chance. Employment is a complex process. I wanted the job, but I also wanted to protect my interests.
Following advice from a single phone consultation with a JAN staffer, I decided not to disclose my MS to my boss.
However, I did reveal my condition to the human resources department in the meetings that followed my job offer letter and its acceptance.
Why? I was taking medications — modafinil — that could be flagged in my urine test. I was also keenly aware of the unpredictable nature of MS and realized that I might require accommodation in the future, and that it could be difficult to get adaptations without this information in my files.
Thanks to JAN, I was able to move forward without fear.
The outcome
HR never revealed my condition to my boss.
I worked until I could no longer manage the third shift — circadian disruption is incredibly challenging for people with MS. During that time, I received positive job reviews and even enjoyed a raise.
Today's lesson: Don't be afraid of the unknown. JAN can help you navigate these waters.
Have an experience you want to share? Leave a comment here or at the original forum topic.
***
Note: Multiple Sclerosis News Today is strictly a news and information website about the disease. It does not provide medical advice, diagnosis, or treatment. This content is not intended to be a substitute for professional medical advice, diagnosis, or treatment. Always seek the advice of your physician or other qualified health provider with any questions you may have regarding a medical condition. Never disregard professional medical advice or delay in seeking it because of something you have read on this website. The opinions expressed in this column are not those of Multiple Sclerosis News Today or its parent company, BioNews Services, and are intended to spark discussion about issues pertaining to multiple sclerosis.