Need to Know: What Is the Microbiome?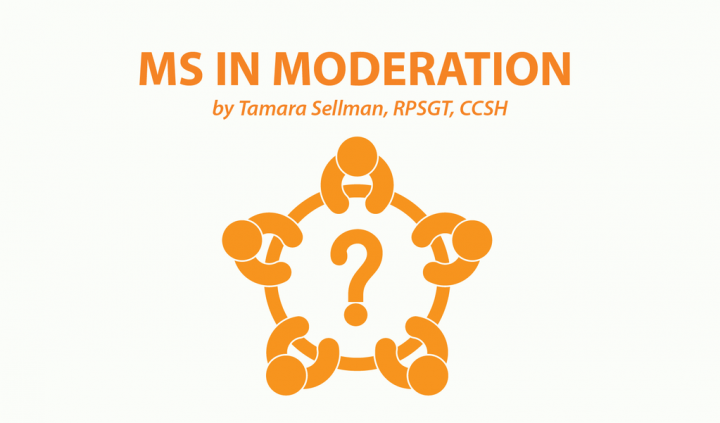 Editor's note: "Need to Know" is a series inspired by common forum questions and comments from readers. Have a comment or question about MS? Visit our forum. This week's question is inspired by "Newly Diagnosed MS Patients Show Changes in Gut Microbiome, Study Says," from Dec. 3, 2019. Have an experience you want to share? Leave a comment here or at the original forum topic.
You've heard the word over and over again. But just what is the microbiome, and how does it relate to MS?
What is the microbiome?
The term microbiome was first introduced to research in 2001 by Joshua Lederberg. We've learned a great deal about "gut bugs" since then.
The University of Washington's Center for Ecogenetics and Environmental Health (CEEH) offers a great worksheet describing this important aspect of the human body:
"The microbiome is the genetic material of all the microbes – bacteria, fungi, protozoa and viruses – that live on and inside the human body. The number of genes in all the microbes in one person's microbiome is 200 times the number of genes in the human genome. The microbiome may weigh as much as five pounds."
Where do these microbes reside? Primarily in the gut. We're made up of about 30 trillion microbes on average, according to one study. They help us with key functions like digestion, nutrient production, blood coagulation, and immune system activity.
Microbial imbalances in the human gut are now understood to be commonly associated with certain kinds of medical conditions. MS garners a lot of interest these days among researchers for this reason.
MS researchers on the microbiome
Why is the microbiome a favored topic among MS researchers?
For starters, people with MS "appear to have a different microbiome to healthy people, particularly during a relapse," according to the U.K.'s Multiple Sclerosis Trust.
Also, because of the microbiome's widespread influence over bodily processes, researchers are anxious to study its links to MS.
After all, the microbiome involves the immune system and the inflammatory process, and both are familiar problematic areas in people with MS. Because the blood-brain barrier is breached by microbe activity in MS — launching inflammatory processes tied to the immune system — it makes sense to look into the engine of the microbiome to see how it works to protect some people, while exposing others to the conditions that lead to MS.
Ultimately, some researchers think the secrets behind the cause of MS may be unlocked through microbiome research.
Key research findings
A study published in the journal Medical Sciences in 2018 points to "a substantial increase in the number of studies focused upon connecting the gut microbiome with cases of central nervous system (CNS) autoimmunity."
The International MS Microbiome Study has initiated a collaborative research network composed of researchers in the U.S., U.K., Germany, and Argentina. They will collect and analyze genetic microbiome data from 2,000 people with MS and 2,000 household healthy controls (people without MS who share a home with the first group) to better understand the microbiome's role in the disease.
The Baranzini Lab at the University of California, San Francisco has been publishing regular insights into microbiome research directly correlated to MS.
One 2019 study looked at specific organisms missing in people with, or at elevated risk for developing, MS. These organisms produce short-chain fatty acids shown to combat MS.
At the 2019 meeting of the European Committee for Treatment and Research in MS (ECTRIMS), studies on the microbiome of people with MS suggested that:
Certain gut bacteria may prompt the immune system to turn off MS-like relapses.
The use of disease-modifying therapies seemed to help normalize gut bacteria.
Microbiomes vary widely between geographic locations and individuals.
Research published in the journal Autoimmunity Reviews in January points to the microbiome environment in people with MS as being deficient of certain products that result in decreased immune system regulation.
Researchers at Brigham and Women's Hospital continue to closely examine the suppressive role of microRNA (genetic material) in the microbiome in mouse models.
What does a healthy microbiome look like?
According to the November 2019 issue of The Journal of Nutrition,
"To determine what constitutes a healthy microbiome, research needs to be conducted with repeated measures within the same individuals to establish mechanistic links between specific microbiome features … and either function or biomarker or surrogate end point. … Because of high interindividual variability of the human microbiome, it will be extremely complicated and might even be impossible to identify and validate features of the human microbiome and normal ranges that can be used to predict human health or disease risk."
In other words, medical research hasn't yet arrived at a proper definition of a "healthy gut." Until that's objectively established, most conversations will center on the use of probiotics, but even these recommendations aren't validated by science.
***
Note: Multiple Sclerosis News Today is strictly a news and information website about the disease. It does not provide medical advice, diagnosis, or treatment. This content is not intended to be a substitute for professional medical advice, diagnosis, or treatment. Always seek the advice of your physician or other qualified health provider with any questions you may have regarding a medical condition. Never disregard professional medical advice or delay in seeking it because of something you have read on this website. The opinions expressed in this column are not those of Multiple Sclerosis News Today or its parent company, BioNews Services, and are intended to spark discussion about issues pertaining to multiple sclerosis.