That Time When MS Left Me at a Loss for Words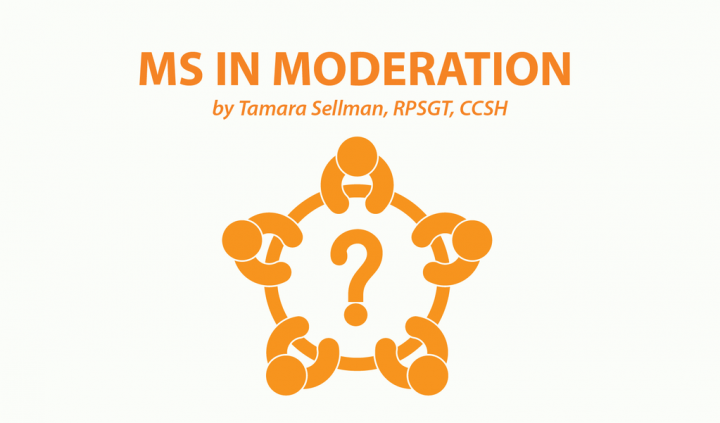 Editor's note: This week's column is inspired by the forum topic "7 Strange and Unusual Symptoms of Multiple Sclerosis" from Nov. 8, 2019. Post your concerns, questions, or experiences in the comments below or at the original forum entry.
People with MS often share the symptoms that prompted them to see a doctor. Often these symptoms, such as painful optic neuritis or embarrassing incontinence, cause despair.
Other common symptoms inspire a trip to the clinic because they never go away, such as relentless fatigue, a shaky leg, a dropping foot, or strange tingling and numbness.
For me, it was a loss for words.
And?
One specific incident sticks out for me. My husband and I were doing early spring yardwork trimming hedges, removing moss from the yard, and tidying spent crocuses. He asked me a question (probably something about dinner), and I answered him.
At least I thought I did.
In my mind, I heard myself speaking to him. But what really happened is this: I started to reply to him, and in mid-sentence, stopped speaking.
I remember him looking at me quizzically and saying, "And?"
I shook my head. "And what?"
"You didn't finish your sentence."
I rolled my eyes.
"No, really. You didn't finish your sentence."
Remember, this occurred before I knew I had MS. I just thought I was tired from doing yardwork. I completed my answer to him and forgot about it.
Until it happened again, and again, and again.
Even as I spoke, it felt as if I was too tired to speak. I could breathe just fine, but somehow my brain would shut down mid-sentence.
While I still had whole thoughts, it didn't mean I'd actually articulated them with speech. I began to take cues from others I spoke with to ensure that I had, in fact, completed my sentences.
I am not illiterate
The incident that prompted my trip to the doctor wasn't the weird speech thing, though. Instead, I lost my words in a different way.
I was in polysomnography school earning my certification as a sleep technologist. It was the end of the first quarter, and I was studying for finals.
Keep in mind that prior to my return to school at age 47 to become an allied healthcare professional, I'd worked 30 years as a writer, editor, and publishing professional.
I cracked open the ginormous sleep medicine textbook to review for my test on a Monday and began to read.
Except I couldn't.
I could see words on the page as sure as you can see words now while reading this. Yet I comprehended nothing. It was as if the text had been translated overnight into a foreign language. I could see the symbols strewn together as words or sentences— shapes I could still discern — but the words themselves were meaningless to me.
Welcome to aphasia
My primary care doctor checked me out, then sent me directly to the MRI lab for a scan 15 minutes after my appointment. By Wednesday, March 27, 2013, I'd received a preliminary diagnosis of multiple sclerosis. My doctor referred me to an MS specialist who confirmed my diagnosis that May.
Meanwhile, I asked my primary care doctor why I couldn't read.
When he used the term aphasia, I had a meltdown. I equated aphasia — an inability to comprehend or formulate language due to brain damage — with people who'd had permanently disabling strokes.
Words matter
Losing my words, both spoken and read, terrifies me. They're my stock and trade. If you can imagine a carpenter showing up on a job site only to discover they've left their hammer at home, you'll understand how concerning it is for me as a writer and editor to lose the instruments that I use both professionally and personally.
Someone once asked me, "Would you rather lose your words or your ability to walk?" They were surprised I couldn't  — or maybe wouldn't — answer that question. Frankly, it's not a fair choice.
I've written stories since the age of 4 and worked as a teacher and speaker for much of my life. I've always taken pride in my intellect and literacy. The thought of losing my ability to read and speak really strikes at the heart of my ability to live independently and fully be myself.
Fortunately, the strange reading aphasia evaporated a couple of days later, and — knock on wood — hasn't haunted me since.
I still occasionally speak in half-sentences, but I can now sense when I've done it based on the responses I get. Now I just ask, "Did I finish my sentence?" and folks just look at me sadly and shake their heads. This prompts me to finish what I said, followed by a chuckle and an eye roll.
"It's an MS thing," I say, and shrug it off, body language still intact.
***
Note: Multiple Sclerosis News Today is strictly a news and information website about the disease. It does not provide medical advice, diagnosis, or treatment. This content is not intended to be a substitute for professional medical advice, diagnosis, or treatment. Always seek the advice of your physician or other qualified health provider with any questions you may have regarding a medical condition. Never disregard professional medical advice or delay in seeking it because of something you have read on this website. The opinions expressed in this column are not those of Multiple Sclerosis News Today or its parent company, BioNews Services, and are intended to spark discussion about issues pertaining to multiple sclerosis.