Need to Know: How Can Telehealth Help People with MS?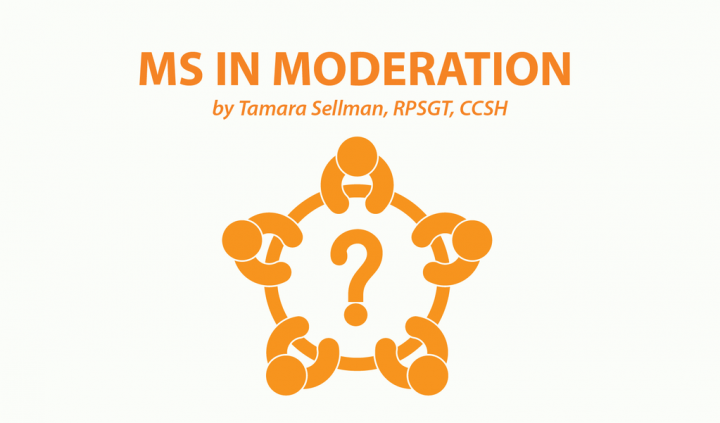 Editor's note: "Need to Know" is a series inspired by common forum questions and comments from readers. Have a comment or question about MS? Visit our forum.
This week's question is inspired by the forum post, "Neurologists now holding telemedicine/virtual appointments" from March 24, 2020. Post your concerns, questions, or experiences in the comments below or on the original forum entry.
The Beryl Institute, home of the nonprofit Patient Experience Institute, designated April 27 through May 1, 2020, as "Patient Experience Week."
This annual event honors healthcare workers who contribute positive impacts to the patient experience every day.
Of course, these aren't "everyday" times.
The institute has responded by taking its annual live Patient Experience Conference online this year, planning virtual resources and support to celebrate and re-energize those workers who've dedicated their lives to serving patients, families, and their communities.
Only healthcare organizers can attend; this isn't a public event.
Still, it reminds me of recent efforts by neurologist Aaron Boster to engage people with MS during these times of crisis.
It also speaks to the potential of telemedicine, a kind of "virtual" healthcare practice that could be serving those living with MS in the not-too-distance future (if not already).
The Boster Center for Multiple Sclerosis
Dr. Aaron Boster launched his facility earlier this winter in northern Columbus, Ohio. MS champion and activist Laura Kolaczkowski considers Dr. Boster "a world-world respected authority in the field of multiple sclerosis."
After encountering his presence on videos and podcasts, I'm inclined to agree.
The Boster Center offers MS-certified nursing, DMT infusion, consultations, and personalized comprehensive neurological care.
What makes Dr. Boster stand out? His penchant for outreach using social media.
This isn't your typical risk-averse, conservative old-school practitioner. Dr. Boster recognizes virtual outreach as a key way to connect with patients "where they're at."
Finding Dr. Boster online
I first heard Dr. Boster on a podcast while driving into town on a crummy Pacific Northwest day. I was in low spirits until I listened to FUMS podcast host Kathy Reagan Young chat with Dr. Boster, after which my mood brightened immeasurably.
The episode (#49) was a basic "the doctor is in" format: people asked questions by phone, email, or text, and he gave lively, down-to-earth answers.
It felt just like the kind of experience I think patients really want from their neurologists. A second episode (#52) also left me energized. He's frank, relatable, and opinionated in a way that seems very "patient forward."
You can access the Boster Center YouTube channel to find his videos. I suspect you'll be hooked once you start watching.
You'll also find other great content featuring Dr. Boster at the Myelin & Melanin Podcast and the MS Views and News channel, where Dr. Boster runs MS activist and educator Stuart Schlossman through a typical telemedicine scenario relevant to someone with MS.
Wait! What's telemedicine?
Long before the pandemic crisis, digital and virtual technologies in the medical world were being enlisted to simplify and streamline certain aspects of the patient experience.
It's called telemedicine — or telehealth, or ehealth, or mhealth, or mobile health — depending upon who you're talking to.
In my field — sleep medicine — telehealth makes perfect sense. Many people can receive a diagnosis using an at-home sleep apnea test, for instance, with therapy overseen through virtual data links, phone calls, apps, and email messaging with a sleep specialist.
In other words, these patients can pursue and receive medical diagnoses, treatment, and access to their physicians with very few trips to a physical clinic. This simplifies life for patients and doctors, and saves money.
Granted, not all medical specialties lend themselves to virtual practice. A dental hygienist will still need to clean your teeth in person. A surgeon cannot operate through a modem.
But for people with chronic illness, a telemedicine option can serve a legitimate course of action for established patient-doctor relationships that have already banked an adequate record of prior face time.
Telemedicine and MS
For people with MS, telehealth could simplify so many of our day-to-day concerns. A virtual visit can answer questions without the hassle of a face-to-face trip: a good way to practice social distancing!
Telehealth can't replace important testing such as MRI, or other aspects of care that you'll need, like infusions, which obviously need to happen in "real" time and space.
But for many other aspects of care, a digital option can adequately support your treatment strategy.
Telemedicine still faces logistical challenges, and needs an established infrastructure and protocols across the country. However, pandemic-related health risks have given telehealth enactment an urgent, renewed priority.
Putting smart technology to use for chronically ill patients and their providers offers benefits that include saved time, lower cost, and improved safety.
And isn't that what we ultimately want, as patients? A positive, productive, forward-moving, patient-centered experience?
***
Note: Multiple Sclerosis News Today is strictly a news and information website about the disease. It does not provide medical advice, diagnosis, or treatment. This content is not intended to be a substitute for professional medical advice, diagnosis, or treatment. Always seek the advice of your physician or other qualified health provider with any questions you may have regarding a medical condition. Never disregard professional medical advice or delay in seeking it because of something you have read on this website. The opinions expressed in this column are not those of Multiple Sclerosis News Today or its parent company, BioNews Services, and are intended to spark discussion about issues pertaining to multiple sclerosis.