Need to Know: The Value of an MS Nurse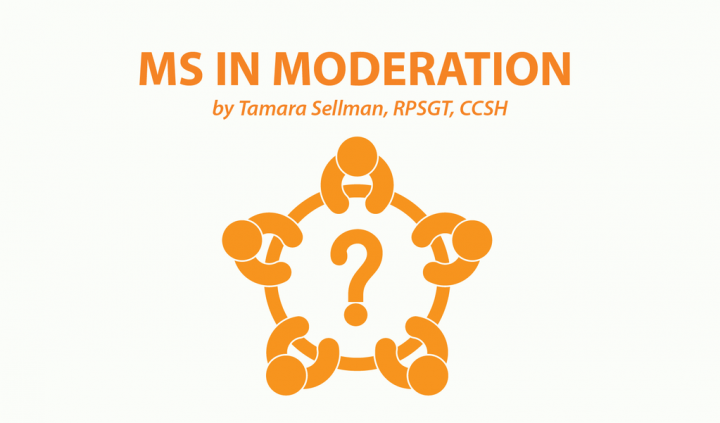 Editor's note: "Need to Know" is a series inspired by common forum questions and comments from readers. Have a comment or question about MS? Visit our forum. This week's question is inspired by the forum post, "Life Is Better with a Local MS Nurse?" published on August 24, 2019. Share your concerns, questions, or experiences in the comments below or at the original forum entry.
National Nurses Week begins each year on May 6 and ends on May 12, the birthday of the founder of modern nursing, Florence Nightingale.
This year's theme: "Nurses: A Voice to Lead—Nursing the World to Health."
The International Council of Nurses writes that this year's commemoration "will be extra special because the World Health Organization (WHO) has designated 2020 as The Year of the Nurse and Midwife, and because it will be the 200th anniversary of Nightingale's birth."
No doubt the entire world in 2020 continues to praise the dedication of entire brigades of nurses everywhere, many doing work diligently and far beyond the safety of their specialties.
Today I shine a light on those trained to serve the unique microcosm of healthcare service known as MS nursing.
What's an MS nurse?
While MS may challenge researchers to find both cause and cure, it's still a disease that's treatable and manageable.
The nursing profession determined in the latter part of the 20th century that specially trained nurses — advanced practice nurses (APNs) — could help with multiple facets of MS disease management. The following outlines the various ways in which an MS nurse does more than simply check your vital signs.
Administration
Staffing, supervision, and budgeting are tasks patients don't see. However, they also serve as navigators linking patients and their families with their greater MS care team (such as the neurologist and radiologist).
Education
MS nurses exist to discuss all aspects of MS with patients, their families, and caregivers. They also educate medical peers such as occupational therapists, social workers, speech pathologists, and other healthcare workers who may not normally know about the complexities of MS.
You'll also interact with an MS nurse when it comes to using injectable medications.
Collaboration
A good MS care team consists of more than a neurologist. It includes a whole range of specialty therapists, rehabilitative care providers, and technologists. The MS nurse commands this team's network by coordinating referrals, overseeing their patients' "continuum of care" experiences, and managing follow up
MS nurses also work with pharmaceutical agents to help patients access medications. Additionally, they coordinate with medical equipment suppliers to provide mobility equipment and services for home modifications.
Above and beyond this, the MS nurse can also link you to support services for mental health and nutrition assistance.
Research
MS nurses also participate as principal investigators in a wide array of research tasks, including clinical trials, data collection, quality-of-life studies, and other aspects of research.
Advocacy
Where would we be without advocates? MS nurses provide the necessary skills to negotiate for patients in all manner of grievances related to employment, insurance, social work, and facility operations.
Clinical care
The MS nurse scope of practice allows them to prescribe, assess, diagnose, evaluate, and follow up with patients in most areas of the United States and Canada.
They collaborate routinely with neurologists, nurses, specialists, specialty pharmacists, and technicians in a capacity that far exceeds the tasks that other nursing professionals can perform.
An MS nurse, then, is a highly skilled nursing professional and expert clinician with advanced training and certification in specific tasks relevant to MS care.
As defined by June Halper, MSCN, ANP, FAAN, in the International Journal of MS Care in 2006, the MS nurse is "a competent expert who collaborates with those affected by MS and shares knowledge, strength, and hope."
Some people with MS struggle to communicate with busy neurologists. Your MS nurse can absolutely bridge this gap. Don't be afraid to discuss symptoms, fears, financial concerns, or other sensitive topics with them — this is how they can best support your MS journey so that you can live your best life.
***
COVID-19 acknowledgment: Whether MS nurses are "all hands on deck" right now for people with MS may depend on how severely the pandemic has affected any given location.
The MS Trust (U.K.) reports that "NHS services are very stretched, some nurses and doctors have developed symptoms of Covid-19 and are self-isolating, many others have been taken away from MS services to work in A&E, intensive care or on hospital wards."
If you usually work with an MS nurse and they're still available to you, that's a gift indeed. If they've been redeployed to help at the front lines, please don't hold it against them. They're doing difficult, frightening, exhausting work right now. When they return, it'll be through a blessing of due diligence, good luck, and divine grace.
***
Note: Multiple Sclerosis News Today is strictly a news and information website about the disease. It does not provide medical advice, diagnosis, or treatment. This content is not intended to be a substitute for professional medical advice, diagnosis, or treatment. Always seek the advice of your physician or other qualified health provider with any questions you may have regarding a medical condition. Never disregard professional medical advice or delay in seeking it because of something you have read on this website. The opinions expressed in this column are not those of Multiple Sclerosis News Today or its parent company, BioNews Services, and are intended to spark discussion about issues pertaining to multiple sclerosis.