Need to Know: What Is Nystagmus and How Does It Affect MS Patients?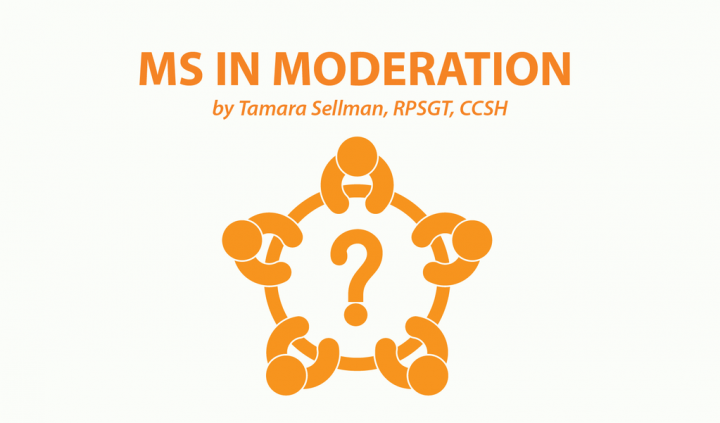 Editor's note: "Need to Know" is a series inspired by common forum questions and comments from readers. Have a comment or question about MS? Visit our forum. This week's question is inspired by the forum post, "Do you have eye issues due to MS?," published Oct. 28, 2018. Share your concerns, questions, or experiences in the comments below or at the original forum entry.
It started a long time ago in childhood (I'm 55, so that was decades ago!). My eyes would suddenly track back and forth in rapid succession, almost like a tic or tremor or seizure, and I'd lose my focus and suddenly feel seasick.
Because it's happened so many times throughout my life, and because it started so early, I thought it was normal — as in "the human body has its quirks and we just live with them" normal.
The MS Trust describes nystagmus as "the involuntary movement of the eyes, causing them to flick rapidly from side to side, up and down, or in a rotary manner."
I always thought of it as having "shifty eyes." In fact, for a long time, that's precisely what I thought the definition of "shifty eyes" was, purely biological and wholly uncontrollable. It wasn't until adolescence that I learned that "shifty eyes" described intentional lack of eye contact.
I experienced a spate of "shifty eyes" just yesterday, so today I want to take a closer look at nystagmus (pun intended).
Not just an MS symptom
According to research data published by the Nystagmus Network, about 13% of people with MS experience acquired pendular nystagmus (APN). It can also be the first presenting sign of MS for some, according to ophthalmology researchers. APN is a form of nystagmus that develops any time after early infancy.
I remember feeling these "shifty eyes" during my elementary school years. Specifically, I recall a late spring day in which I sprawled across the lawn, smelling newly mown grass and reveling in the sunshine. Suddenly, my eyes performed this strange optical dance. Weird.
Acquired nystagmus typically doesn't occur until adulthood, though. It's usually indicative of another condition, such as stroke, head injury, brain tumor, or MS. It can also be a side effect of certain medications.
In rare cases, nicotine use, bright flashing lights in front of one eye, hyperventilation, and physical vibrations can also lead to nystagmus.
Why the shifty eyes?
As with so many aspects of MS, symptomatic nystagmus happens as the result of mixed nerve signals between the brain and the eyes.
In some cases, people with a related vision issue, internuclear ophthalmoplegia (INO), also experience nystagmus as a result. With INO, the eyes don't coordinate movement. This leads to eye fatigue. As with other muscles in the body affected by MS-related fatigue, spasms can then occur.
Danielle Walker, a person with MS, wrote in a column for the UK MS Society that "the more fatigued I get, the more my brain tries to compensate by rapidly switching my vision from one eye to the other. This causes vertigo, which leaves me feeling dizzy and nauseous."
Exactly my experience!
Another form, congenital nystagmus, occurs in newborn babies. In these cases, the brain may adapt to the eye movements during early development and compensate by generating still images even when the eyes continue to "dance."
But with acquired nystagmus, these strange eye movements generally lead to feelings of dizziness, disorientation, or even nausea.
MS researchers further break nystagmus into multiple forms categorized as "disruption of steady fixation." Five types of MS-related nystagmus, mostly differentiated by their tandem lesion locations in the central nervous system, include:
Gaze-evoked nystagmus
Acquired pendular nystagmus (APN)
Upbeat, downbeat, and torsional nystagmus
Positionally induced nystagmus, usually associated with vertigo
Saccadic intrusions and oscillations (fast eye movements)
The most common form is APN, due to higher lesion loads found commonly among people with MS within a specific brain region, the paramedian tracts.
Can you treat nystagmus?
I don't treat mine. Maybe it's because I'm used to it, or because I don't experience it frequently enough for it to alter my day-to-day life. Maybe it's because, when I brought it up with my neurologist, they basically shrugged and said, "There's no cure." I typically tilt my head and the shift of my visual plane seems to correct the disorientation.
However, some with MS experience it with enough frequency and intensity that treatment brings welcome relief.
Treatment first requires a diagnosis, typically done using an eye-tracking device or other noninvasive test. Once confirmed, doctors can prescribe medications like gabapentin and Namenda (memantine), or they give Botox injections. Other options include relaxation techniques or alternative therapies, but little scientific evidence supports their effectiveness, so your mileage may vary.
***
Note: Multiple Sclerosis News Today is strictly a news and information website about the disease. It does not provide medical advice, diagnosis, or treatment. This content is not intended to be a substitute for professional medical advice, diagnosis, or treatment. Always seek the advice of your physician or other qualified health provider with any questions you may have regarding a medical condition. Never disregard professional medical advice or delay in seeking it because of something you have read on this website. The opinions expressed in this column are not those of Multiple Sclerosis News Today or its parent company, BioNews Services, and are intended to spark discussion about issues pertaining to multiple sclerosis.