Gilenya Shows Long-term Efficacy, Safety in Real-world RRMS Study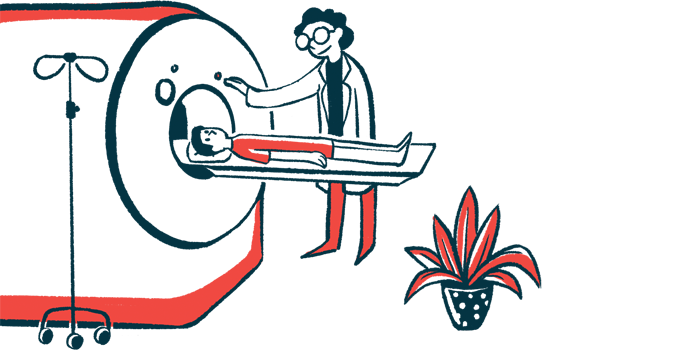 Long-term treatment with Gilenya (fingolimod) in routine clinical practice is safe and effective for relapsing-remitting multiple sclerosis (RRMS), a five-year study in Germany of more than 4,000 patients reported.
Over time, relapses in the majority of study patients who continued with Gilenya became less common and less severe, while their disability status remained stable throughout the five years, its researchers reported.
The study, "Long-term real-world effectiveness and safety of fingolimod over 5 years in Germany," was published in the Journal of Neurology. It was funded by Novartis, which markets Gilenya (generics are available, although not in U.S. for now).
Gilenya, an oral disease-modifying therapy, works by trapping immune cells in the lymph nodes and preventing them from reaching the brain and spinal cord, where they could cause inflammation. It does this by blocking the sphingosine 1-phosphate (S1P) receptor found on the surface of immune cells, which plays a key role in controlling the movement of these cells.
Three main Phase 3 clinical trials — TRANSFORMS (NCT00340834), FREEDOMS (NCT00289978), and FREEDOMS II (NCT00355134) — demonstrated that Gilenya is better than a placebo or interferon-beta in reducing the number of relapses, and slowing disability progression.
As populations in real-world practice often differ from those in clinical trials, researchers in Germany set out to determine the long-term safety and efficacy of Gilenya in day-to-day practice.
The study, called PANGAEA, included 4,032 RRMS patients who were taking Gilenya as part of their clinical routine, either for the first time (79.1%) or after receiving the therapy in the previous trials (20.9%). [The study enrolled 4,206 people, but not all had data necessary for assessments of treatment effectiveness.]
Their average age at the study's start was 39.1, and a majority of these 4,032 people (61.3%) were using other MS treatments in the three years before entering PANGAEA.
Patients were followed for up to five years (average, 3.4 years), as which point two-thirds (66.6%) were still on Gilenya. Those who stopped the treatment mainly did so by choice (30.6%) or because they experienced side effects (22.6%), changed doctors (13%), or saw no therapeutic effect (5.8%).
"Throughout the study, the vast majority of physicians and patients (> 90% each; data not shown) rated tolerability as very good or good," the researchers wrote.
In the year before Gilenya initiation, these patients had a mean of 1.5 relapses, and this rate decreased to 0.42 relapses per year after one year on Gilenya, and fell to 0.21 at year five. Throughout the study, the proportion of patients with no new relapses ranged between 68.6% and 82.4%.
Notably, of the 1,799 patients who experienced relapses, most (77%) did not require hospitalization and were moderate in intensity. A total of 9.95% of relapses were considered severe.
Their disability status, measured with the Expanded Disability Status Scale (EDSS), remained stable over the five years. At years one through four, more than half of patients showed no clinical disease activity, which was defined as no relapses and no confirmed disability progression lasting at least six months in the previous year.
The Multiple Sclerosis Severity Score (MSSS), a measure of disability adjusted to disease duration, and the proportion of patients with 'no change' in the Clinical Global Impression (CGI) scale were also stable throughout the years.
Among the 4,067 patients who had received at least one dose of Gilenya, 75% experienced side effects. Most were not serious, the researchers noted.
Most commonly reported side effects were infections (32.8%); abnormal blood test results, most often higher gamma-glutamyltransferase counts, a marker of potential liver damage, and lower lymphocyte counts, both to "expected" degrees (30.1%); nervous system disorders, like a relapse (26.7%); and blood disorders, such as lower white blood cell counts (17.1%).
"Safety issues that have been identified during the clinical development of fingolimod [Gilenya] … did not require additional safety considerations in PANGAEA," the researchers wrote, suggesting that "specific AEs potentially affecting treatment adherence" be identified in further research.
"The 5-year follow-up of PANGAEA confirmed the well-established benefit-risk profile of fingolimod in long-term clinical practice which is key for strategic MS treatment," they concluded. "It investigated a broad and heterogenous spectrum of real-world RRMS patients, thereby complementing and expanding the efficacy and safety data on fingolimod."
Three of this study's 11 researchers are Novartis employees.