Select Brain Stimulation May Ease MS Tremor, But More Study Needed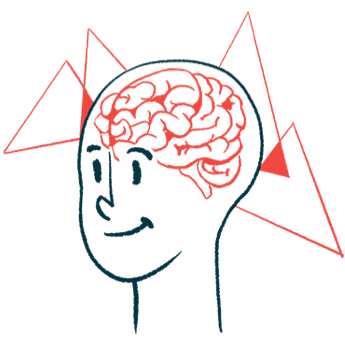 Electrically stimulating certain regions of the brain may help to ease tremors in people with multiple sclerosis (MS), but the specific brain regions needed for stimulation may be unique in MS compared to other tremor-causing diseases, a new study suggests.
The study, "Connectomic analysis of unilateral dual-lead thalamic deep brain stimulation for treatment of multiple sclerosis tremor," was published in Brain Communications.
As many as three out of four MS patients experience tremor as a symptom of their disease. Clinically, tremors can be difficult to manage and often cannot be fully controlled with medication alone.
Deep brain stimulation (DBS) is a surgical procedure that involves implanting a device in the brain to provide gentle electrical stimulation to specific brain regions. Emerging research has shown that DBS may ease MS-related tremors for some people, but responses are highly variable and tend to be temporary.
In this study, a team of scientists conducted an analysis aiming to identify with better precision the specific region(s) of the brain where DBS-based stimulation could ease MS-related tremors. The team used imaging data from a previous clinical trial (NCT00954421) that tested DBS in MS patients with tremor.
"The degree of MS tremor suppression post-deep brain stimulation (DBS) has been documented to be highly variable with high recurrence rates," Joshua Wong, MD, the study's lead author and a senior movement disorders fellow at the University of Florida, said in a press release.
The team analyzed images for 12 patients — 10 women, two men. One participant had to be excluded due to hardware infection that required its removal. Among the remaining patients, the mean age at the time of DBS was 44 years. Eight had relapsing-remitting MS, while the other three had primary progressive disease.
Researchers analyzed brain imaging data from before and at three and six months after DBS implantation. By comparing the data to standardized measures of tremor severity, they looked for changes in brain activity that were associated with changes in tremor severity.
"By combining the MRI analysis and computer simulations, we were able to construct a model that identified brain networks that provided the greatest amount of tremor suppression," Wong said.
Results showed that increased connectivity in a part of the brain called the supplemental motor area was associated with a greater easing of tremor symptoms following DBS. By contrast, higher connectivity in other brain regions, specifically the primary motor cortex, somatosensory complex, and primary sensory cortex, was tied with a lesser easing of tremors.
The researchers noted some of these findings are markedly different from what has been seen in another tremor-causing neurological disorder called essential tremor, which suggests that addressing tremor in MS may require specific considerations that differ from other diseases.
They stressed a need for further research to validate and further explore these findings.
"We know that the disease process of MS is very unique, but we did not know how similar tremor in MS was compared to other tremor syndromes," Wong said.
Among the study's limitations, the investigators mentioned the small number of participants, the relatively short follow-up duration of six months, and not being to track MS progression during the study period.