Fibroblast Cell Therapy Shows Early Promise in MS Patients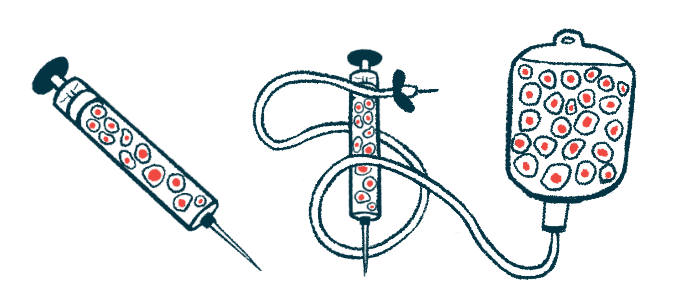 A single infusion of FibroBiologics' investigational cell therapy, CYMS101, was able to inhibit disease activity in a mouse model of multiple sclerosis (MS), and appeared safe in early MS clinical trials, the company announced in a press release.
Data from the mouse and human studies were presented at the 2022 Consortium of Multiple Sclerosis Centers Annual Meeting, held June 1–4, in National Harbor, Maryland.
Cell-based approaches to restore nerve cell loss are of great interest for treating MS and other neurodegenerative diseases. Two types of cells in the human body have such regenerative capacity, stem cells and fibroblasts.
Stem cells, or more specifically mesencyhmal stem cells (MSCs), have received much attention in recent years as a treatment approach for MS. But despite promising results, they are scarce in the body, making them difficult and expensive to obtain, maintain, and grow for therapeutic use.
Fibroblasts, the main cell type in connective tissue, are involved in wound healing and tissue regeneration. They also are able to reduce inflammation. In contrast to MSCs, fibroblasts are abundant, easier to harvest from the body, and cheaper to maintain.
"Fibroblast technology reduces barriers for patients to access regenerative medicine, providing a more effective and less expensive alternative to stem cells," FibroBiologics states on its website.
CYMS101 is a cell-based therapy made of tolerogenic human dermal fibroblasts (HDFs), or fibroblasts collected from the skin of a healthy donor that do not cause unwanted activation of the recipient's immune system. These cells are delivered regularly via into-the-vein infusions.
In the recent presentation, FibroBiologics showed that CYMS101 treatment led to a number of beneficial cellular responses that inhibited disease in mice with experimental autoimmune encephalomyelitis (EAE), a commonly used MS model.
The fibroblast therapy specifically caused an expansion in regulatory T-cells — immunosuppressive cells that dampen responses from other cells of the immune system while inhibiting other damaging types of immune cells.
The number of myelin-producing oligodendrocytes, and the production of myelin, were also increased in the animals. Myelin is the fatty substance surrounding and protecting nerve cells that's damaged in MS.
"Tolerogenic HDFs are capable of suppressing pathogenic T cell activation, stimulating T regulatory (Treg) cell expansion, inhibiting dendritic cells (DC) maturation, stimulating oligodendrocyte expansion and myelin protein expression, as was evidenced by our [mouse] studies," said Hamid Khoja, PhD, chief scientific officer at FibroBiologics.
The effects of CYMS101 were superior overall to those observed with MSCs derived from adipose (fat) tissue or bone marrow, FibroBiologics reported.
An early Phase 1 trial (NCT05080270) also evaluated the safety of a single CYMS101 infusion, containing about 100 million fibroblasts, in five people with MS — four with relapsing-remitting MS and one with secondary progressive MS.
Blood and cardiovascular tests revealed no significant safety concerns, and no side effects were reported up to 16 weeks (about four months) after the infusion.
"While we are excited about the promise of HDFs, we understand that further studies are required," Khoja said.
Pending approval from the U.S. Food and Drug Administration (FDA), the company is planning to launch a Phase 1/2 clinical trial testing multiple infusions of CYMS101 in a larger population. Patients will be followed for 18 months.