Erectile Dysfunction Can Affect Most Men With MS, Analysis Suggests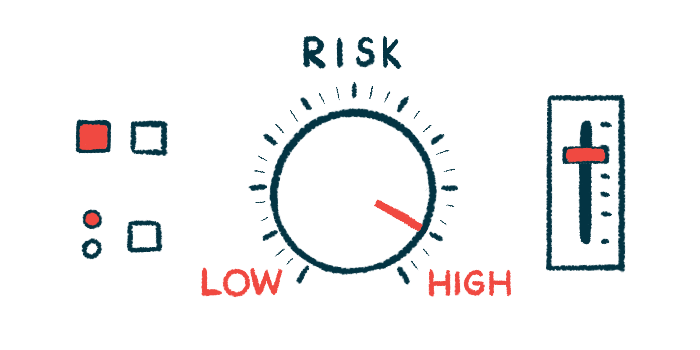 The risk of erectile dysfunction was about three times greater in men with multiple sclerosis (MS) compared with healthy men, according to a recent meta-analysis of published studies.
It was identified in nearly half of the 2,760 adult male patients in these studies, highlighting the importance of diagnosing and treating erectile dysfunction in patients.
"To our knowledge, this is the first meta-analysis to provide global prevalence of [erectile dysfunction] in MS patients and to demonstrate that MS is a risk factor for [erectile dysfunction]," the researchers wrote.
The study, "Erectile Dysfunction in Multiple Sclerosis: A Prevalence Meta- Analysis and Systematic Review," was published in The Journal of Sexual Medicine.
Sexual dysfunction is relatively common among MS patients, affecting an estimated 40%–80% of females and 50%–90% of males. Such problems may be caused by the disease itself — with altered brain function influencing physiological arousal — or secondarily, due to MS symptoms or medications.
Erectile dysfunction has been cited as the most common form of sexual dysfunction in MS, but a wide range of prevalence has been reported, with ranges running from 19% to 91% in various studies.
To better ascertain the prevalence of erectile dysfunction, a research team in China performed a meta-analysis of 16 previously published studies relating to erectile dysfunction in MS, chosen out of 96 studies screened for relevance and quality.
These 16 studies, published between 1996 and 2020, included data covering 2,760 men with MS and 248 healthy men. Most were conducted in Europe (62.5%), while two studies were from Australia, and one each from Cyprus, the U.S., Argentina, and Brazil.
Among them, 12 studies included only MS patients, while the remaining four compared the occurrence of erectile dysfunction between individuals with and without MS (case-control studies).
The overall pooled prevalence of erectile dysfunction was 49%, with values ranging from 15–75% across the studies. Among case-control studies, the risk of erectile dysfunction rose by 3.14 times among MS patients compared with healthy controls.
The researchers noticed a high amount of variability in their findings, which could be related to differences in age, disease duration, disability, and other factors in the studied populations. To address the source of this variability, a subgroup analysis was done to determine those clinical features that might associate with erectile dysfunction.
This analysis indicated a greater prevalence in patients over age 40, those with a disease duration of more than 10 years, people in nonMediterranean countries, or those with greater disability, all of which could contribute to the variability earlier observed. The method used to diagnose erectile dysfunction across studies might also contribute, the researchers said.
Altogether, findings highlight that erectile dysfunction is common among men with MS, "which reminds both neurologists and urologists to be aware of the importance of diagnosing and treating patients with [erectile dysfunction] in the MS population," the researchers wrote.
Mechanisms underlying dysfunction, they added, are likely due to a combination of physical and psychological factors related to the disease.
"In the future, more high-quality studies are necessary to elucidate the association between [erectile dysfunction] and MS," the team concluded.