Income, Education Levels Linked to Fatigue in MS Patients in New Study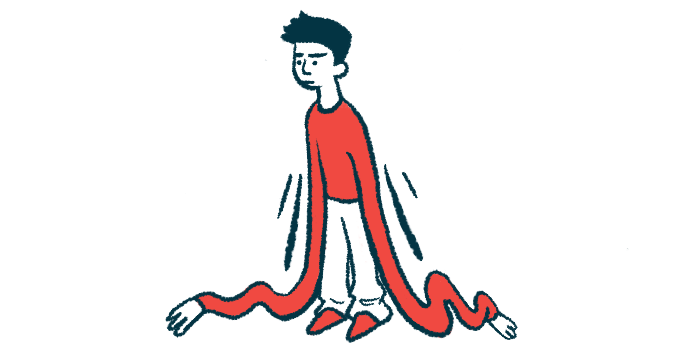 Lower levels of income and education, as well as other socioeconomic factors, are associated with the presence and severity of fatigue among people with multiple sclerosis (MS), a new study in Norway found.
Women, smokers, and those with other co-existing conditions or a higher disability level also were more likely to experience fatigue.
"Our results suggest that demographic and socioeconomic factors should be taken into account when counselling patients and when devising management strategies," the researchers wrote.
Specifically, the team found "an inverse relationship between educational level and fatigue, as well as fatigue severity."
"We also found that, on average, [people with MS] with fatigue had lower median personal income and lower household income than the ones without fatigue," they wrote.
The study, "Fatigue in multiple sclerosis is associated with socioeconomic factors," was published in Multiple Sclerosis and Related Disorders. 
Fatigue is a common, debilitating symptom of MS that can significantly influence work ability and life quality. But little still is known about its cause, or which factors contribute to its emergence in patients.
"It is important to gather more information and insights about causes and drivers of MS-related fatigue to improve management strategies," the research team wrote.
Socioeconomic status is a known predictor of health outcomes, with lower status associated with worse outcomes and a greater risk of a number of diseases. However, whether it influences MS-related fatigue is not known.
To learn more, a team led by scientists from the University of Oslo, in Norway, sought to investigate this relationship. They examined fatigue levels and a number of clinical and demographic factors from 1,454 people with MS from the Buskerud, Oslo, and Telemark (BOT) patient registry. Data on demographics, fatigue, anxiety, and depression were collected via questionnaires, while hospital records and census data were used to gather clinical and socioeconomic data from participants.
Among patients, 70% were female, their mean age was 52 years, and the median disease duration was 10 years. At the time of diagnosis, about 85% of participants had relapsing-remitting MS — defined by periods of relapses, followed by periods of remissions.
Based on responses to the Fatigue Scale for Motor and Cognitive Functions (FSMC), 1,183 people (81%) were determined to have fatigue, reflected by total FSMC scores of 43 points or higher.
Educational status was significantly associated with this symptom. Specifically, those with a primary or elementary level of education had overall higher FSMC scores, and a significantly higher rate of severe fatigue (71% of patients), compared with participants with a secondary level of schooling (62%) or graduate education (43%).
The data also showed that participants who did not experience fatigue had a significantly higher median income — €58,436, or about $60,000 — compared with patients with fatigue, whose median income was €43,542, or about $43,000. More than half of people with fatigue had an income below the median of €48,113 (about $49,000) for a Norwegian reference population. That compared with 28% of those without fatigue.
Perceived social status also declined with increasing fatigue severity, which could reflect the symptom's impact on life quality, the researchers said.
Fatigue was significantly less prevalent among married or cohabitating participants (79%) compared with those who were single, widowed, widowers, or divorced (85%). Divorced participants had the highest rate of fatigue (87%) — and also more severe fatigue — compared with all other groups.
Rates of fatigue also were higher among participants with children than those without, although this association was no longer significant when controlling for participants' age.
Of the 1,183 fatigued participants, 45% received a disability pension, compared with 15% of participants without fatigue. Those who received the pension had significantly higher FSMC scores compared with those who did not, reflecting more severe fatigue.
The presence of other co-existing autoimmune conditions also was linked to a higher prevalence of fatigue — as was having anxiety and depression in addition to MS. Current smokers had the highest rates of fatigue (86%) when compared with ex-smokers (83%) and those who never smoked (76%).
In a final statistical analysis that examined all factors together, being a woman, having a greater disability or co-existing condition(s), being a current smoker, and having a lower educational level and income, were each independently associated with more fatigue.
Overall, the findings "suggest that protection against MS-related fatigue requires a socioeconomic standing that is higher than average, and this deserves further studies," the researchers wrote.
"These sociodemographic factors can identify patients who may be at particular risk of suffering from fatigue, and who may require extra attention and close follow-up," the team concluded.