Sepsis in MS Is Linked to Longer Hospital Stays, Higher Costs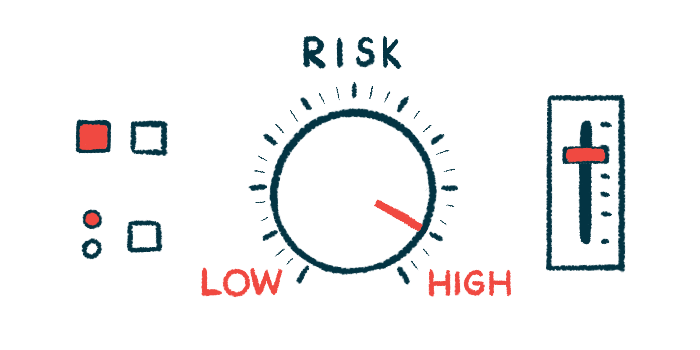 Sepsis, a life-threatening response to an infection that can result in tissue damage and organ failure, was reported in nearly one-third of multiple sclerosis (MS) patients admitted to an intensive care unit (ICU), a Texas study found.
This condition was linked to longer hospital stays, higher costs, and a more than fourfold risk of short-term mortality, compared with MS patients admitted to the ICU without sepsis.
More efforts are needed to improve clinical outcomes in MS patients who experience this life-threatening complication, the researchers said.
The study, "The burden of sepsis in critically ill patients with multiple sclerosis: A population-based cohort study," was published in the Journal of Critical Care.
Sepsis is a medical emergency resulting from the body's extreme response to an infection. If not promptly treated, it becomes life threatening.
While anyone can be affected by sepsis, people with MS are at a significantly greater risk of developing it and experiencing sepsis-related mortality than those without the disease. One study reported that nearly half of MS patient deaths (47%) could be attributed to sepsis.
"A better understanding of the epidemiological, clinical, and economical burden of sepsis among critically ill patients with MS can provide benchmarks for performance improvement efforts and inform clinical practice and patient-centered goals of care discussions," the researchers wrote.
They conducted a population-based study to learn more about the prevalence and consequences of sepsis in critically ill MS patients. Using the Texas Inpatient Public Use Data File, they gathered data from adult MS patients who were hospitalized in Texas between 2010 and 2017.
Among 19,837 admissions into the ICU, 6,244 (31.5%) had sepsis. The rate of sepsis increased with age, occurring in 20.8% of those between 18–44 and 39.4% of those 65 and older.
Some clinical characteristics differed between ICU admissions associated with sepsis and those without. Those with sepsis were older, less likely to be from a racial or ethnic minority, and more commonly insured by Medicare, a public insurance program. Those with sepsis were also more likely to have a higher burden of coexisting conditions and a greater number of dysfunctional organs.
The most common sites of infection reported among sepsis cases were urinary (65.2%), respiratory (36.1%), and those involving skin or soft tissues (7.6%). A site of infection was not reported in 4.9% of cases.
Septic shock, a life-threatening complication in which blood pressure drops to a dangerously low level, occurred in 24.1% of cases.
Generally, people with sepsis required longer hospital stays — a mean of 10.9 days, compared with 5.6 days for those without sepsis. These patients had a corresponding increase in total hospital charges, spending a mean of $121,797 compared with $65,179 for those without sepsis.
Short-term mortality rates, which were defined as in-hospital death or discharge to hospice, also were markedly higher among sepsis cases, occurring in 3% of people without the condition and 13.8% with it. Among those with septic shock, the mortality rate rose to 25%.
The researchers examined these outcomes in the final statistical analyses, accounting for potentially influencing factors such as age, gender, race and ethnicity, insurance type, number of coexisiting conditions, substance abuse, and site of infection.
Results showed sepsis was associated with a 42.7% longer hospital stay and nearly $20,000 more in hospital charges — a 26.2% increase compared with those without it.
"Sepsis is common among critically ill patients with MS and accounts for a disproportionately large share of their hospital days and aggregate total hospital charges," the researchers wrote.
It also was associated with significantly higher odds of mortality among MS patients (44.2% higher), and accounted for 68.2% of all recorded short-term mortality events among MS patients in the ICU.
The risk of mortality from sepsis rose with age, Medicaid health insurance, number of dysfunctional organs, use of mechanical ventilation, and need for dialysis. Those with sepsis resulting from urinary infections were associated with a lower likelihood of short-term mortality than those with respiratory infections.
"Further studies are needed to inform efforts to improve the short-term outcomes of critically ill patients with MS and sepsis and to better understand the long-term sequelae of sepsis survivorship in this population," the team added.
The researchers noted that whether these findings can be generalized to other geographical regions is unknown.