No Link Between MS Severity, Vitamin D-related Mutations: Study
Disease severity was tied to MS type, with progressive disease showing more severe outcomes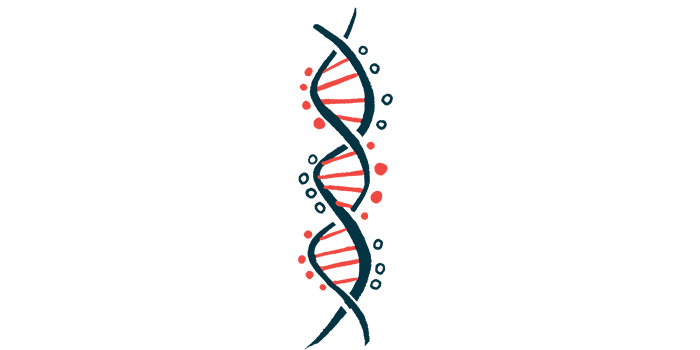 A number of genetic variations related to vitamin D metabolism were not significantly associated with the severity of multiple sclerosis (MS), according to a recent study.
The study, "Role of Multiple Vitamin D-Related Polymorphisms in Multiple Sclerosis Severity: Preliminary Findings," was published in Genes.
In MS, the body's immune system launches an inflammatory attack that causes damage in the central nervous system, which includes the brain and spinal cord. The reasons that MS develops are incompletely understood, but a number of factors including genetics, environmental exposures, and lifestyle habits all have been found to contribute to MS risk.
In recent years, numerous studies have suggested a link between vitamin D levels and MS risk. Levels of this vitamin are determined in part by diet and sun exposure, but a person's genetic makeup also plays a marked role in its metabolism.
Prior work has tested whether genetic variations that affect vitamin D levels are associated with the risk of developing MS.
Scientists in Italy sought an answer to a slightly different question, namely to analyze whether genetic variations related to vitamin D are associated with differences in disease severity among MS patients.
"In this observational study, we evaluated the potential association among vitamin D-related [genetic variations], vitamin D status, and MS severity," the research team wrote.
The scientists specifically focused their analysis on 18 single-nucleotide polymorphisms (SNPs) – changes in a single "letter" of the genetic code – known to be related to vitamin D.
"Specifically, we selected SNPs in genes codifying for molecules with an important role in the vitamin D pathway," the researchers wrote.
The team assessed the SNPs in 100 people with MS, 75% of whom were female (median age, 39). Among the patients, 82% had relapsing-remitting disease, 14% had secondary progressive MS, and 4% had another MS type.
Vitamin D levels also were assessed and disease severity was measured using the Multiple Sclerosis Severity Score (MSSS), a tool that accounts for disease duration in the Expanded Disability Status Scale (EDSS) scores.
Using these data, the researchers performed a battery of statistical analyses to look for connections between the SNPs and MSSS outcomes.
"To the best of our knowledge, this is the first study that evaluates the cumulative effect of vitamin D-related SNPs on MS severity," they wrote.
MS disease severity showed significant connections to MS type, with patients with progressive disease having more severe MSSS outcomes. One SNP called CYP24A1 rs2762939 also showed an association with MSSS in initial analyses, but the association was no longer significant when the researchers accounted for MS type.
No other significant associations between SNPs and MS severity were identified. A different analysis determined that the number of SNPs did not significantly correlate with disease severity.
"Although the investigated SNPs have been associated with MS susceptibility, they do not seem to affect disease severity," the researchers said.
The researchers noted that their analysis was limited by the small number of patients with very small sample sizes for some SNPs included in the analysis.
"Although we did not find any association between investigated [genetic variants] and MS progression, further studies are required to confirm such findings," the researchers wrote. Still, they noted that "most studies [have] failed to find an association between polymorphisms in several genes, including vitamin D-related ones, and MS severity. Thus, the contribution of genetics to MS severity remains elusive."