X Chromosome Gene Variations Tied to 20 Times Higher MS Risk in Women
20 single nucleotide polymorphisms in 14 genes found to be more common in MS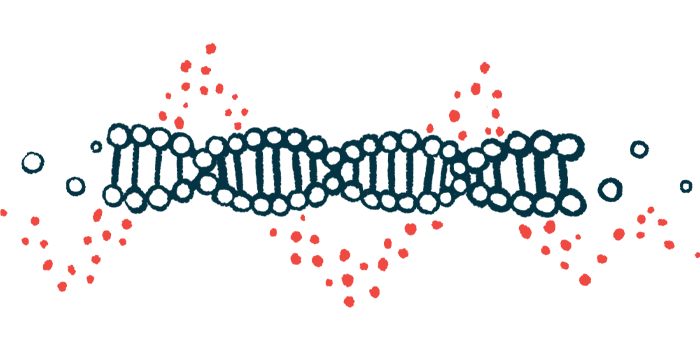 Variations in more than a dozen genes on the sex-determining X chromosome are more common among those with multiple sclerosis (MS) than in the general population, according to an analysis of nearly 500,000 people in the U.K.
Many of these genes are known to play roles in biological processes related to MS, specifically inflammation and myelin repair, and likely contribute to the higher incidence of MS in women.
"Our analysis provides a novel new insight into the roles of X-linked genes in the onset and presentation of multiple sclerosis. We identify 20 [variants] in 14 genes involved primarily in immunity and myelination functions that are significantly more abundant in persons with MS," the researchers wrote.
The analysis also suggested women with variations in both inflammation-associated and myelin-related genes are at more than 20 times higher risk of developing MS.
The study, "X-linked genetic risk factors that promote autoimmunity and dampen remyelination are associated with multiple sclerosis susceptibility," was published in Multiple Sclerosis and Related Disorders.
MS is caused by inflammation in the central nervous system, which damages the myelin sheath — a fatty covering around nerve fibers that helps them send electrical signals. MS is nearly three times more common in women than men, and the reasons for this difference are incompletely understood.
Two scientists at Icahn School of Medicine at Mount Sinai, New York, analyzed data to look for genetic variations associated with a heightened MS risk. Specifically, the researchers focused on genes found on the X chromosome, one of the two sex-determining chromosomes. Females have two X chromosomes, males have one X and one Y.
The analysis included genetic data for 488,225 people collected in the U.K. Biobank, which has been gathering data from about half a million people since 2006 for insights on how specific genetic and environmental factors contribute to disease.
Among the analyzed patients, 223,453 were encoded as men, 264,772 as women, and 152 were unspecified. A total of 1,974 had a recorded MS diagnosis, most of whom (71.9%) were encoded as women.
The scientists assessed 18,857 single nucleotide polymorphisms (SNPs), which are changes in a single nucleotide, or "letter" of the genetic code. The results revealed 20 SNPs in 14 genes on the X chromosome that were more common among the MS patients than in people without the neurological disorder.
The team noted that six SNPs in five genes — NSDHL, HS6ST2, TAZ, RBM10, and AR — were implicated in the maintenance and repair of the myelin sheath.
"The implicated myelination genes highlight the importance of a properly functioning myelination system to help prevent the onset of neurodegeneration characteristic of MS," the research team wrote.
Twelve SNPs were found in seven genes called LAMP2, AVPR2, MTMR8, F8, BCOR, PORCN, and ELF4. These genes have known roles in inflammation and immune function, which are overly active in people with MS.
"Our results revealed the importance of mutations in myelination and immunity genes on the X chromosome in the presentation of MS," the researchers wrote.
The team then performed a co-occurrence analysis where they looked for individuals who had MS-associated SNPs in both myelination and immunity genes. Results indicated that such a co-occurrence of these disease-associated SNPs was more than 20 times more common among women with MS.
"Our co-occurrence analysis revealed that concurrent disruption of both myelination and immune systems significantly increases the risk of MS onset in women by 20 fold," the researchers concluded.