Partnership Aims at Cell Therapy Targeting Epstein-Barr Virus in MS
NexImmune, NINDS team to develop way to selectively kill EBV-infected cells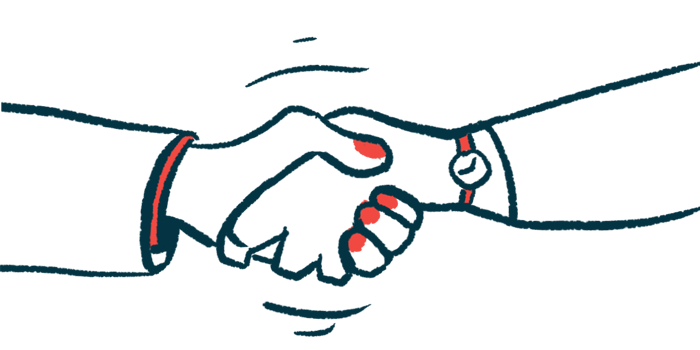 NexImmune is working with the National Institute of Neurological Disorders and Stroke (NINDS) to develop cell therapies for people with immunological disorders associated with certain viral infections, namely the Epstein-Barr virus (EBV) and human T-cell leukemia virus type 1 (HTLV-1).
A history of infection with EBV — mostly known for causing infectious mononucleosis, or mono — is currently the strongest risk factor for multiple sclerosis (MS).
After infection, the virus remains in the body in a dormant form inside B-cells — a type of immune cell implicated in MS — and studies suggest that these infected cells may be involved in initiating the autoimmune attack that drives neurodegeneration in multiple sclerosis.
In turn, HTLV-1 infection can cause a rare inflammatory disorder of the spinal cord called HTLV-1 associated myelopathy.
"Compelling evidence exists that several autoimmune diseases are mediated by virally-infected cells. Current therapeutic approaches in these diseases broadly target cell populations that may or may not be expressly involved in the disease," Kristi Jones, NexImmune's CEO, said in a company press release.
The company's cell-based approach "has the potential to selectively target and eliminate EBV-infected B cells … or HTLV-1-infected cells … which may offer a unique benefit over current approaches," Jones added.
Looking into Epstein-Barr virus as selective target for MS
NexImmune and NINDS scientists will focus on enriching and expanding T-cell populations that are able to kill cells infected with the respective viruses.
T-cells are immune cells equipped with a cell-surface receptor called a T-cell receptor (TCR), which is able to bind to a specific molecular target, called an antigen — for example, a piece of a virus. When the TCR binds to its antigen, it triggers the T-cell to launch an inflammatory attack to destroy the threat.
Within the body, T-cells are mainly activated by antigen-presenting cells (APCs). As their name implies, APCs can take up antigens and present them to T-cells, helping to activate the T-cell.
NexImmune's therapeutic approach is based on its nanotechonology platform, called Artificial Immune Modulation or AIM. The platform allows the creation of nanoparticles that function as artificial APCs, intending to promote a T-cell-driven inflammatory attack against a specific antigen.
"We will be working with the NINDS to evaluate EBV and HTLV-1 as therapeutic targets in the [mechanisms behind] neurological immune diseases," Jones said. "This important collaboration will enable us to leverage the AIM platform to develop potentially innovative antigen-specific therapies for these patients."
Notably, this approach — called AIM adoptive cellular therapy and being evaluated in clinical trials for certain blood cancers — involves collecting a patient's own T-cells and expanding them in the lab in the presence of antigen-specific AIM nanoparticles.
This is expected to create a pool of T-cells against a particular antigen, like that of a virus. The T-cells are then returned to the patient via an infusion.
"There is a clear causal relationship between HLTV-1 infection and HTLV-1 Associated Myelopathy and a potential relationship between EBV infection and MS," said David Hafler, MD, chair of the neurology department at the Yale School of Medicine and a member of NexImmune's scientific advisory board.
"This work will help advance our understanding of the role immune responses to viral infection play in different neuroimmunological diseases," he added.
NINDS is a division of the U.S. National Institutes of Health.