Fewer Energy Regulatory Hormones Found in MS Patients in Study
Scientists say these hormones may be new therapeutic targets in MS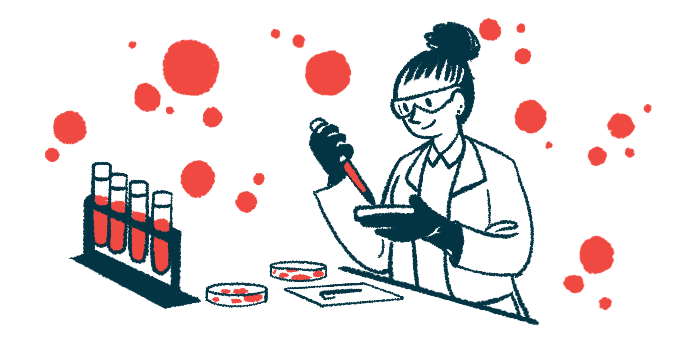 Blood levels of nesfatin-1, irisin, adropin, and preptin — all regulatory hormones known to control energy balance — are significantly reduced in multiple sclerosis (MS) patients relative to healthy people, a small study showed.
While the implications of these findings remain unclear, the fact that these hormones also have been reported to have anti-inflammatory, antioxidative, and neuroprotective effects suggests they may represent future therapeutic targets in MS, according to researchers.
The study, "Evaluating the energy regulatory hormones of nesfatin-1, irisin, adropin and preptin in multiple sclerosis," was published in Multiple Sclerosis and Related Disorders.
The underlying causes of MS are still not fully known, but "combinations of various factors including genetic, hormonal, or environmental factors" are thought to contribute to the disease, the researchers noted.
Increased inflammation in the central nervous system (CNS), comprised of the brain and spinal cord, is an accepted key element for MS development. As such, researchers have explored pro- and anti-inflammatory molecules — and have worked to define their role in the diagnosis of MS and in predicting its course.
Some have already been shown to be associated with the severity of the disease.
Key regulatory hormones for energy balance
Nesfatin-1, irisin, adropin, and preptin are all hormones involved in the regulation of food intake, energy expenditure, and fat and sugar metabolism. These hormones also have been shown to have anti-inflammatory and antioxidative functions, as well as being implicated in neuroprotection.
However, it remains unknown whether the levels of these hormones are changed in MS patients with serious inflammatory damage.
To find out, researchers in Turkey analyzed the blood levels of these hormones in 65 adults with relapsing-remitting MS (RRMS). Among them, 35 were women and 30 men. A total of 45 healthy individuals — 25 women and 20 men — were used as controls. The team also evaluated the existence of sex-related effects on these hormones.
The mean ages of both women and men in each group were between 30 and 33 years. Patients were in a stable phase of their disease, had no serious cormorbidities, or simultaneous conditions, and had mild disability, as reflected by an Expanded Disability Status Scale (EDSS) score lower or equal to 3.
The results showed that women with MS had significantly lower levels of nesfatin-1 and irisin compared with healthy women. The nesfatin-1 levels were 1.09 versus 1.66 millimoles per liter, or mmol/L in healthy people, and irisin levels were 23.7 versus 36.8 nanograms per milliliter, or ng/mL.
Levels of adropin (231 vs. 327 picograms (pg)/mL) and preptin (381 vs. 639 ng/L) also were significantly lower in women with the neurological disease relative to their healthy counterparts.
Similar results were observed for men. Compared with healthy men, those with MS had significantly lower levels of nesfatin-1 (0.92 vs 1.48 mmol/L), irisin (31.4 vs. 55.7 ng/mL), adropin (322 vs. 404  pg/mL), and preptin (589 vs. 891 ng/L).
In addition, the researchers found significant differences in the levels of all these hormones between men and women in both groups.
A significantly stronger reduction in adropin and preptin levels was observed in women with MS than in men with MS when compared to their healthy controls. In turn, nesfatin-1 and irisin levels showed a greater drop in men relative to women.
"This finding could be the result of differences between sex hormones and their impacts on nesfatin-1, irisin, adropin and preptin secretion," the researchers wrote.
These results highlight that MS patients have significantly lower levels of nesfatin-1, irisin, adropin, and preptin in the blood when compared with healthy people.
However, "the underlying molecular mechanism of these hormones in MS have still not been elucidated," the team wrote, adding that "further investigations with larger sample sizes and longer periods are required to obtain satisfactory information."
Nevertheless, "nesfatin-1, irisin, adropin and preptin may have potential for the development of new therapeutic targets for treating inflammatory diseases," the researchers concluded.