Dietary Changes Can Help Ease Fatigue, Improve Quality of Life
The analysis reviewed eight randomized-controlled trials of 515 MS patients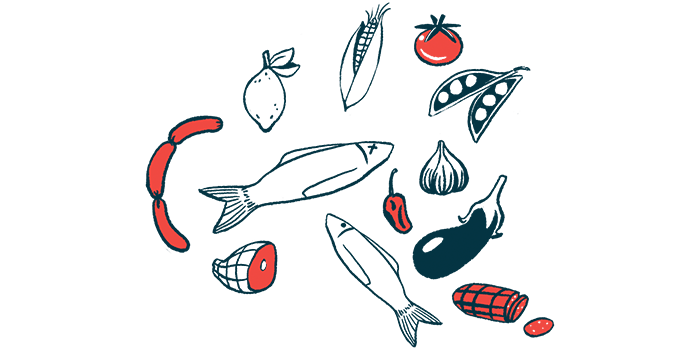 Dietary interventions may help ease fatigue and improve quality of life in people with multiple sclerosis (MS), although it doesn't seem to impact disability progression, according to a new analysis.
Researchers emphasized that it's difficult to draw solid conclusions about the impact of diet in MS because there haven't been many well-controlled studies, underscoring the need for further investigation.
"It is difficult to reach a sufficient level of evidence in dietary studies, to make recommendations," they wrote. "These meta-analyses … support the association of dietary interventions with a tendency to reduce fatigue and an increase in [quality of life] among MS patients."
The study, "Efficacy of diet on fatigue, quality of life and disability status in multiple sclerosis patients: rapid review and meta-analysis of randomized controlled trials," was published in BMC Neurology.
Although a number of dietary interventions have been proposed for MS, there is no solid scientific evidence to support any particular dietary strategy for patients. It's generally recommended that people with MS eat a diet similar to what's recommended for the general population, with lots of fruits, vegetables, whole grains, and lean proteins.
Researchers in Spain analyzed randomized-controlled trials (RCTs) that assessed diet in MS. RCTs are studies where human participants are randomly assigned to multiple groups. For example, an active treatment group and a placebo group. In a meta-analysis, scientists pool data from multiple studies and analyze it together, which provides greater statistical power to detect significant effects.
These meta-analyses included data for 515 people with MS from eight RCTs. In all these studies, participants were assigned either to a dietary intervention or to a comparison intervention.
A number of different dietary interventions were used across the studies, which generally were not blinded, meaning participants and investigators knew which group they were in. This increases the risk of bias influencing the results.
The researchers emphasized that their meta-analyses were limited by the low number of studies and by variations across them regarding factors such as patients' clinical characteristics. They said more research on this topic was needed.
"New systematic reviews and clinical trials (randomized parallel-arm clinical trial) are underway that will help in the selection of appropriate diets," they noted.
Among the eight RCTs, three trials including 308 patients tested the effect of dietary intervention on fatigue, a common MS symptom, as measured with the Modified Fatigue Impact Scale (MFIS). The analysis showed dietary intervention significantly reduced MFIS scores, indicating a marked easing of fatigue.
Physical and mental quality of life, as measured by the Multiple Sclerosis Quality of Life (MSQOL) scale, also showed significant improvements after dietary intervention in an analysis that included two studies and 77 patients.
Six studies that included 337 patients assessed the effect of dietary intervention on disability, as measured with the expanded disability status scale (EDSS). There was no significant effect of dietary intervention on EDSS, the analysis showed, suggesting diet has no impact on disability progression.
"The accumulated evidence from these meta-analyses is not sufficient to support that disease-associated disability, as measured by EDSS, is modified by dietary changes. However, different variables associated with quality of life and fatigue did show improvement after dietary intervention in people with MS," the researchers said, noting no severe safety problems related to dietary intervention were reported in any studies.