Walking Difficulties Improve for MS Patients With Natural Supplement
Using MS14, a natural product from Persian medicine, led to physical activity gains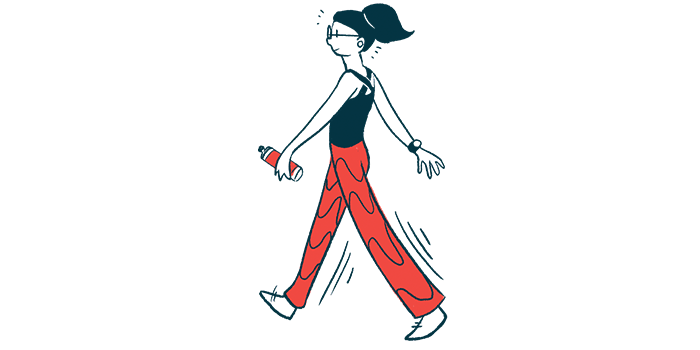 Daily use of MS14, a natural product derived from Persian medicine, safely led to gains in physical activity and walking for people with multiple sclerosis (MS) with walking difficulties, according to data from a small placebo-controlled trial.
MS14, which contains both herbal and marine ingredients, "could be used as a safe supplement along with other medications, including symptomatic and disease modifying therapies, for better management of MS patients," the study's researchers wrote, adding larger trials are needed to validate the findings.
The study, "Effect of MS14 on physical activity of multiple sclerosis patients: a randomized triple-blind placebo-controlled clinical trial," was published in Multiple Sclerosis and Related Disorders. 
Complementary and alternative medicine practices have gained increasing consideration as components of treatment regimens for complex diseases such as MS.
This includes natural medicines and so-called "nutraceuticals," that consist of dietary supplements such as herbs, vitamins, and minerals that are thought to offer additional benefits while maintaining an optimal safety profile with minimal side effects.
MS14, a nutraceutical derived from Persian medicine practices, contains three main natural ingredients: king prawn (90%), celery (5%), and St. John's wort (5%).
A number of preclinical studies have shown it to be safe and able to modulate components of the immune system implicated in MS. Moreover, MS14 was shown to prevent brain tissue death and inflammation, and ease symptoms in an MS mouse model.
While it was found safe in MS, its potential clinical benefits in this population haven't been extensively studied. Previous work from some of the study's authors found MS14 might improve quality of life for patients, but its effects on other clinical factors aren't known.
MS14 supplement on physical activity
Researchers in Iran conducted a randomized, placebo-controlled clinical trial (IRCT20161203031205N3) to evaluate the effects of MS14 on physical activity in MS patients.
The trial involved 80 adults with MS who had walking difficulties and muscle spasticity. To be included, patients had to be able to walk more than 5 meters with or without help.
Participants were randomized to receive MS14 oral capsules (500 mg) or a placebo three times daily for three weeks. Among the 42 participants in the MS14 group (95.2% women), the mean age was 40.5, whereas the placebo group comprised 38 participants (86.8% women) with a mean age of 38.5.
The study's main goal was to evaluate changes in general physical activity after three weeks of MS14, as assessed with the International Physical Activity Questionnaire (IPAQ).
Results showed those in the MS14 group had significant increases in IPAQ scores, reflecting an increase in general physical activity. These gains were significantly superior to the placebo group, in whom no significant changes were observed after three weeks.
MS14-treated patients also saw significant improvements in moderate physical activity, while the placebo group didn't. Those in the MS14 group had significantly lower moderate activity levels at the study's start, however.
Patients in both groups saw significant improvements in spasticity severity, as measured by the Ashworth scale, and in the timed Get up and Go test, a measure of mobility.
In contrast, only those in the MS14 group had significant improvements in fatigue and the timed 10-meter walk test, which measures walking function by assessing how long it takes to walk 10 meters. Gains in this test among those given MS14 were statistically superior to the placebo group.
The researchers noted that some patients also self-reported improvements in urination control, but this was not a study outcome and was not statistically analyzed. Still, further investigations of this finding are warranted, they noted.
No side effects were reported in either group.
Overall, "our findings, in conjunction with previous studies, indicate that MS14 may prove to be useful as an adjunct symptomatic treatment or potentially [immunomodulatory] agent to current disease modifying therapies," the researchers wrote, noting that larger and longer studies will help validate the findings.
While the anti-inflammatory and immunomodulatory properties of MS14's main ingredients are likely the drivers of its beneficial effects, it also contains a number of other salts and trace elements that could play a role, they said.