MS app aims to empower patients, inform clinicians via at-home testing
Through questions, activities users can evaluate their well-being, send providers information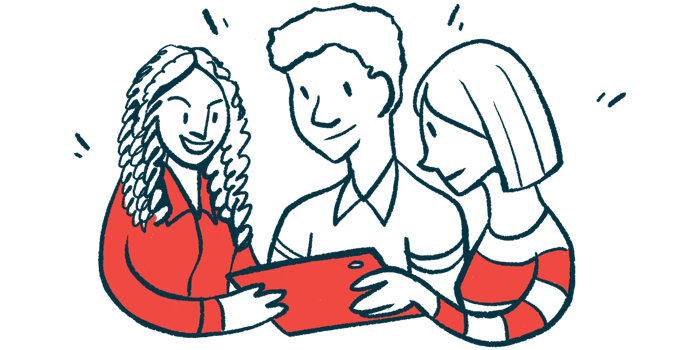 The artificial intelligence (AI)-driven platform BeCare Link has introduced a mobile application to help multiple sclerosis (MS) patients be more active in their care and ensure clinicians have the data to treat them.
BeCare MS Link, the platform's first subspecialty product, is touted as the most comprehensive remote and objective neurologic evaluation for those with the progressive neurodegenerative disorder.
It was developed to help offset the nationwide shortage of neurologists and the challenges of conducting and interpreting time-consuming neurologic exams, which can cause delays in diagnoses and detecting disease progression.
"Unlike other MS apps, BeCare MS Link generates quantitative measures to monitor and detect changes to neurologic status through its proprietary, patented machine-learning technology," Larry Rubin, BeCare co-founder and CEO, said in a company press release. "It enables patients to conduct their own assessments based on objective measures from the palm of their hand, as the mobile app mimics in-person clinical examinations."
The app uses questions and activities so patients can remotely monitor their neurologic and cognitive progress. It provides precise quantitative data patients can track and share with their healthcare provider.
Using BeCare MS Link
To use the app, patients are asked questions about their medical history and quality of life over the last two weeks. Then they perform game-like activities to evaluate their ambulation, motor skills, sensation, vision, cognition, and speaking patterns before entering their healthcare provider's contact information so BeCare MS Link data can be shared.
Each month, users are asked to update how they feel after activities or when they notice changes in their symptoms. They also can view their AI-produced scores to track how they're doing and alert their healthcare provider about any clinical changes or when it's time for an annual review.
According to BeCare Link, validation studies with Weill Cornell Medicine and Yale School of Medicine showed that disability rating scale data was consistent with scoring by providers at in-person visits. Patient data generated by the app's 13 activities and its "About Me" questionnaire cover the same range of in-person exams conducted by physicians, the company said.
Early results indicate that, of more than 4,000 patients, 58% used the BeCare MS Link app at least twice last year. Also, a patient satisfaction survey found 99% considered it user-friendly and easy to navigate.
"Our mission is to help patients with neurologic issues become their own health advocates and to supply clinicians with the tools needed to treat patients more efficiently and effectively," said Charisse Litchman, MD, BeCare Link co-founder and chief medical officer. "The healthcare industry is continuously evolving and this is just a starting point for BeCare Link's role in improving patient outcomes."
By summer, BeCare Link, which was founded in 2017, is expected to introduce a general neurologic app with multiple applications. The company also plans to build tailored apps for Parkinson's disease, Alzheimer's disease, and amyotrophic lateral sclerosis, with the assistance of neurologists that specialize in each disorder.
The BeCare MS Link can be downloaded through the App Store and Google Play.