CerraCap invests in Predicta Med's autoimmune disease platform
Efforts will be focused on MS and other immune-related diseases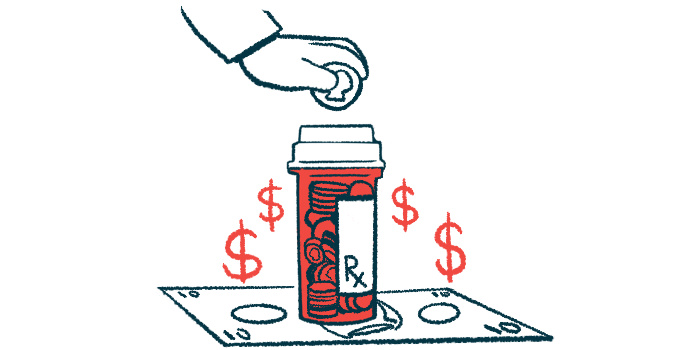 The startup company Predicta Med has received an investment from CerraCap Ventures to advance its leading platform focused on early diagnosis and treatment of multiple sclerosis (MS) and other immune-related diseases.
The Israel-based startup has created the world's first platform designed to use medical information to determine which patients are at risk for certain autoimmune conditions, after which it makes recommendations for optimal diagnostic and treatment approaches.
By doing so, the platform seeks to improve the decision-making process while helping healthcare professionals significantly reduce diagnostic time from years or months to weeks.
"Predicta Med has a clearly defined mission to improve the health of millions and has built a commendable early-mover advantage in creating a decision support platform to help early detection and intervention of chronic diseases that afflict more than 50 million Americans annually," Abhi Mukherjee, CerraCap Ventures' operating partner, said in a company press release.
The diagnosis and treatment of autoimmune diseases currently has a cost that exceeds $100 billion globally.
To address that, Predicta created an artificial intelligence (AI) platform called PredictaAI to aggregate and analyze patients' electronic medical records and claims data to identify those at risk of immune-related conditions.
So far, the platform is focused on seven autoimmune diseases — MS, celiac disease, Crohn's disease, ulcerative colitis, rheumatoid arthritis, systemic lupus erythematosus, and psoriatic arthritis. But the algorithms used in the platform can be adapted to include other disorders.
"We are excited to have CerraCap Ventures on board so early in our journey. Early-stage startups like ours must have VCs [venture capitals] deeply passionate about healthcare innovation. We are in great company with CerraCap's portfolio startups, poised to improve healthcare outcomes for billions," said Shlomit Steinberg-Koch, co-founder and CEO of Predicta Med.
Over the years, Predicta has established partnerships with leading healthcare providers, including Hea3rt — Stanford Medicine's Applied Healthcare AI Research Team — and Hoag Memorial Hospital Presbyterian, both in California, as well as Kahn-Sagol-Maccabi Research and Innovation in Israel.
Such collaborations have strenghtened the company's platform with more than 8.5 million electronic clinical records and claims data.
The company also completed the Mayo Clinic Platform Accelerate, a 20-week course that aims to help early-stage AI health technology startups be prepared to reach the market.
Benny Getz, the company's co-founder and chief technical officer, and Steinberg-Koch are both "excited to have access to CerraCap's robust healthcare advisory and business network," Steinberg-Koch said. "Our mission to expand in the U.S. market has started on a very positive note, and I am positive that we can build the right market access strategy for Predicta Med."
In the near future, the company plans to strengthen insurer-hospital partnerships, as well as expand its teams for sales and marketing and research and development.
"Shlomit and Benny, Predicta Med's co-founders, are very passionate about their mission and have brought together an elite team of subject matter experts, advisors, and investors. We are confident that together, we will make a positive impact to millions of lives globally," Mukherjee added.