Doc Leaves MS Patient 'Horrified' … and Me Too!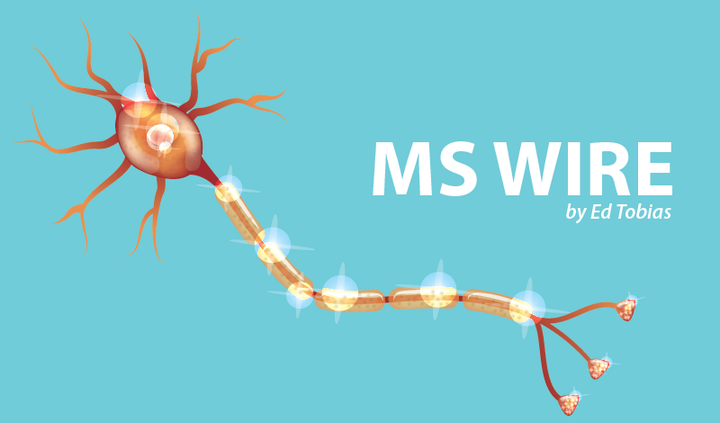 The other day I received a very troubling direct message from someone on another Multiple Sclerosis website:
"I was diagnosed with MS in 2004 but, foolishly, dismissed it. Other than bad spacisity [spasticity] and a few little episodes, I was relatively symptom free. That is until 4 days ago. I was fairly active, walking 6 miles a day and biking 6 miles plus a little strength training at the gym then 4 days ago the MS hit me hard! I didn't know what it was so I went to the doctor where, to my horror, he told me it was due to my MS and said that "for safety, coping better the pain and the obvious, I should be in a wheelchair and using a walker at all times."
I was speechless and couldn't, for the life of me, think of anything to ask or say. This happened yesterday. Now I have so many questions but I'll only ask a few: how do I remain active in a chair? Why is heat such an issue for MSers? What in the world should I do and how? I'm a very determined woman and I refuse to give up my goals? Also, do you know how one can get a sports, all terrain chair through Medicare that is light, sturdy, compact and will fit in my midsize Sudan? Help!"
This is no way treat a patient
"What in the world should I do?" she asks. I ask, "How in the world could her doctor have treated her this way?" Get a wheelchair??? Use a walker at all times??? How can any physician tell a patient, who had been walking and biking yesterday, that tomorrow she needs to go out and buy a wheelchair? Awrghhh!!!
Over the three and a half decades since I was diagnosed, I've heard a lot of stories about how this disease has been misdiagnosed, or how it took months of doctor visits to come up with an MS diagnosis. But I've never heard of a physician telling an MS patient, after what appears to be her first serious exacerbation, that she won't be safe unless she uses a chair and a walker.
Looks like she's not alone
Now, maybe I'm misinterpreting what I was told. Maybe the woman who messaged me misunderstood. I certainly hope so. But this happened just a few days before a study was reported here, on Multiple Sclerosis News Today, about how unprepared many general practice physicians in England feel that they are in dealing with MS patients. The study reported that 94% of those docs thought they were "somewhat" or "extremely confident" when they were assessing potential diabetics and referring them for treatment. When it came to MS, on the other hand, only 47% felt that way. Ines Martins' story also reported that 85% of the GPs in England were either somewhat or extremely concerned about the time it took for a potential neurological patient to be examined by a neurologist. Sounds a lot like the experience of the horrified MS patient who wrote me … but she lives in the United States.
There's a way if there's a will
There are ways for doctors to improve their treatment of MS patients. The National MS Society in the U.S. offers resources to help medical professionals increase their understanding of the disease. In Europe, the European Committee for Treatment and Research in Multiple Sclerosis offers three-, six- and 12-month fellowships for physicians.
For patients in the U.S., the National MS Society maintains a database of MS specialists. It may be possible for patients in other countries to begin a search for a specialist through the MS International Foundation. I sure hope the woman whose doctor was rushing her into a wheelchair, and others like her, can find medical professionals who are in the "extremely confident" group when it comes to knowing how to handle someone with MS.  But, they need to be proactive.
NEVER should a patient leave a doctor's office having to ask, "what in the world should I do?" That's a doctor who needs to be fired and a patient who should begin searching for better care.
(You can read other posts from me on my personal blog: www.themswire.com)
Note: Multiple Sclerosis News Today is strictly a news and information website about the disease. It does not provide medical advice, diagnosis, or treatment. This content is not intended to be a substitute for professional medical advice, diagnosis, or treatment. Always seek the advice of your physician or other qualified health provider with any questions you may have regarding a medical condition. Never disregard professional medical advice or delay in seeking it because of something you have read on this website. The opinions expressed in this column are not those of Multiple Sclerosis News Today, or its parent company, BioNews Services, and are intended to spark discussion about issues pertaining to multiple sclerosis.