Let the Sun Shine (Moderately) on Your Multiple Sclerosis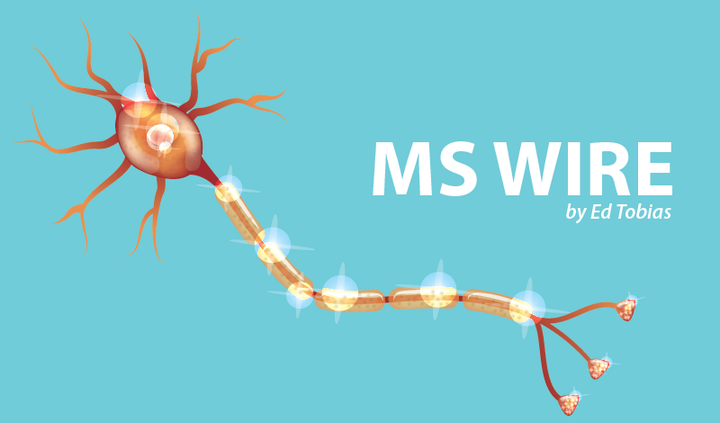 I love it when the sun is shining.
I spend a lot of time outdoors in the summer, despite the impact of the heat on my multiple sclerosis. I love the warmth and the brightness. So, I lather up with sunscreen and I figure that, at least for me, the rewards of being in the sun outweigh the risks.
So, I was very interested when I came across a study that concludes insufficient sun exposure should be considered an "emerging health problem" in the United States. In their paper, The Risks and Benefits of Sun Exposure 2016, the authors make the case that health officials are delivering only a negative message to the public about sun  exposure — that is, sun exposure is bad for you. Because of this, they say, Americans aren't reaping the health benefits they should be getting from the sun.
"The message of sun avoidance advocated by our government, and some within the medical community, should be changed immediately to a recommendation of regular non-burning sun exposure for most Americans," says lead author David Hoel, PhD, a distinguished university professor at the Medical University of South Carolina. "The sun is essential for life and should be diligently pursued in moderation, not avoided," he says.
Deaths Can be Linked to Lack of Vitamin D
This new study, published in the Journal Dermato-Endocrinology, cites recent estimates that about 13% of all U.S. deaths (330,000 deaths per year) could have a connection to vitamin D insufficiency. (That's only slightly lower than the percentage of deaths in the U.S. that are linked to tobacco use.) And, it reports that 70% of the people in the U.S. who have a vitamin D insufficiency have it primarily because they avoid being in the sun.
Low Sun Exposure Can Lead to Increased Disease Risk
The study says insufficient sun exposure increases the risk of many types of cancer, cardiovascular disease, Alzheimer's disease/dementia, diabetes, myopia, macular degeneration — and multiple sclerosis. The paper points to a number studies that  support the view that sun exposure reduces the risk of MS through pathways independent of vitamin D.  Inversely, people with less exposure to the sun have a higher risk of MS.
If you think you can substitute vitamin D supplements for sun exposure, you may want to think again.  This study claims there's no proof that these supplements are an adequate substitute for actually getting out and being exposed to the sun.
Balancing Sun Exposure with Sunburn Risk
The authors believe that sunscreen should be used as a tool to prevent sunburn, but they think people should know that using it too much may have negative consequences. They believe that sunscreen labels should contain a statement cautioning that sunscreen blocks vitamin D production in the skin. "Sunlight provides vitamin D, but it provides so much more," says vitamin D researcher Michael Holick, MD, professor of medicine, physiology and biophysics at Boston University. "The UV from sunlight has other health benefits. Most public health agencies have ignored the indisputable evidence that sensible sun is good for you in moderation," he said.
Note: Multiple Sclerosis News Today is strictly a news and information website about the disease. It does not provide medical advice, diagnosis, or treatment. This content is not intended to be a substitute for professional medical advice, diagnosis, or treatment. Always seek the advice of your physician or other qualified health provider with any questions you may have regarding a medical condition. Never disregard professional medical advice or delay in seeking it because of something you have read on this website. The opinions expressed in this column are not those of Multiple Sclerosis News Today, or its parent company, BioNews Services, and are intended to spark discussion about issues pertaining to multiple sclerosis.