My MS Is Getting to Be a Pain, Literally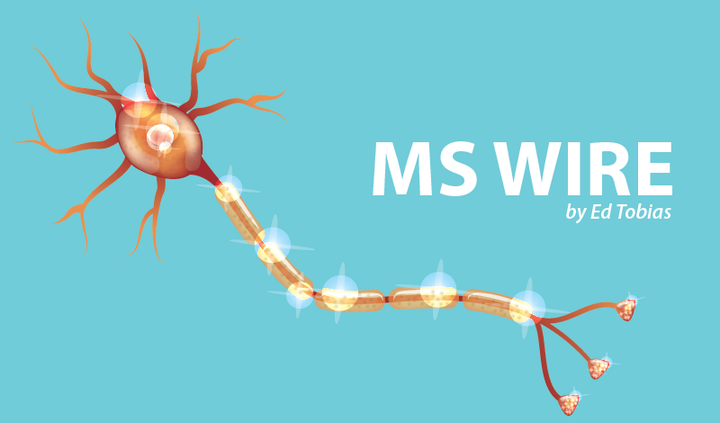 For most of the 36 years since I was diagnosed with multiple sclerosis I've not been bothered by pain. Just lucky, I guess. Until last month. Suddenly, I've developed pain in both hips and I don't know why.
The pain is most intense when I first put my feet on the ground, either getting out of bed in the morning or sliding off a wooden stool to a standing position after breakfast in the kitchen. It's worse if I'm standing or walking on a hard surface, such as tile, and in bare feet. It's less intense as I walk, using my two canes. And it's hard to notice it at all, right now, as I'm writing this sitting at my desk on a comfortable leather chair, feet on the ground with good back support.
Tracking the pain
Since MS pain is new to me, and since I've read about some neurologists (not mine) poo-pooing the idea that MS can cause pain, I began a little research. One of the most comprehensive overviews came up on the U.K.'s Multiple Sclerosis Trust website. It lists a number of types of pain that can be associated with MS.
They include nerve pain, such as:
And musculoskeletal pain:
Hip and back pain caused by alterations in how you walk due to MS, possibly because of muscle stiffness (spasticity), weakness, or problems with balance.
Back pain due to sitting for long periods because of fatigue, walking difficulties, or an inability to stand for long.
Muscle or joint pain due to changes in posture, spasms, or muscle stiffness.
You might also have a pain as a side effect of medication, or from a medical condition that's not related to MS.
Is it my meds or my gait?
I received Lemtrada infusions in early December. Though hip pain isn't specifically listed as a side effect in Lemtrada's patient guide, the guide does list joint pain, back pain, and pain in the arms or legs as common side effects. I've also seen posts on the unofficial Lemtrada Facebook group from patients feeling bone pain. So, could my hip pain be connected to the Lemtrada?
Or, could the pain be related to the IV steroids that are a part of the Lemtrada treatment? I had several rounds of Solu-Medrol (methylprednisolone) when I was first diagnosed with MS back in the 1980s. Bone and joint pain are among the side effects listed for it. And the use of steroids may result in a loss of bone density and increase your risk of developing osteoporosis.
Another thought. Over the past three months I've gone from using one cane to using two. I've also increased the amount of walking I've been doing each day (not that I'm doing very much, mind you). My posture is poor and my gait is unusual.
So, is my hip pain a result of my meds or my gait? Obviously, a trip to my neuro or my PCP, or both, is in the cards. I'll keep you posted on what they say.
(For other posts please visit my personal blog: www.themswire.com)
***
Note: Multiple Sclerosis News Today is strictly a news and information website about the disease. It does not provide medical advice, diagnosis, or treatment. This content is not intended to be a substitute for professional medical advice, diagnosis, or treatment. Always seek the advice of your physician or other qualified health provider with any questions you may have regarding a medical condition. Never disregard professional medical advice or delay in seeking it because of something you have read on this website. The opinions expressed in this column are not those of Multiple Sclerosis News Today or its parent company, BioNews Services, and are intended to spark discussion about issues pertaining to multiple sclerosis.