Ocrevus: FDA Approval Triggers Hope, Optimism — and Concern — Among MS Patients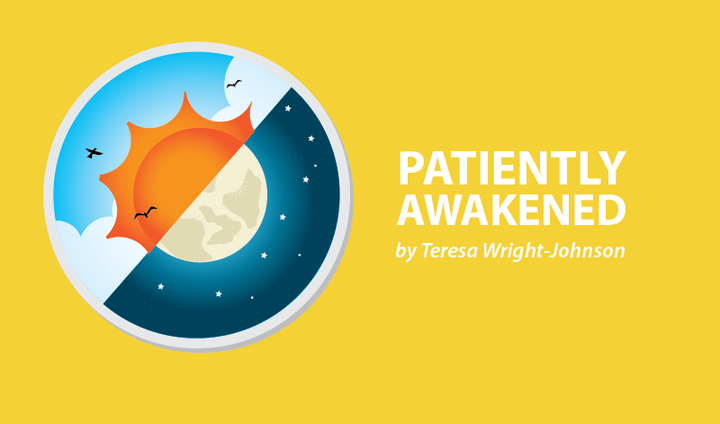 The past few days have been remarkable in the multiple sclerosis (MS) community, with the U.S. Food and Drug Administration (FDA) approving Ocrevus to treat relapsing MS (RRMS) and primary progressive MS (PPMS) in the United States. Ocrevus — adminstered intravenously every six months — is the first drug in history to win FDA approval to treat both forms of MS.
"This is a real game changer," says Cindy Zagieboylo, president and CEO of the National MS Society.
I have read many articles, columns and opinions regarding the FDA's approval of Ocrevus. Many people are joyous and optimistic about the drug and what it could mean for those living with MS, while others are skeptical of the newly approved treatment. The FDA warns of several potential side effects that can occur while taking this medication such as infusion reactions, infections and an increased risk of malignancy; these side effects frighten a significant number of people.
Regarding my own feelings about the drug, I currently have RRMS and it appears to be stable for now. As of my last MRI, there has been no signs of disease progression. However, we know the course of MS is unknown and that anything can change at any time. Our disease is multifaceted and it affects each of us differently. There is no "one size fits all" component. The same is true for the treatment of MS.
Personally, I feel optimistic about Ocrevus and the future of MS. Science, technology and research are paramount in treating any disease. Each time a new drug is approved, it offers hope of a better quality of life. With each discovery, I am hopeful that one day we will see a cure for MS. As I reflect on my life, I think about the benefits of medical advancements, technology and medications in heart health that have afforded me and many others longevity and a better quality of life.
Regarding side effects, I, too, have concerns about Ocrevus. It is important to know the risks and benefits of any medications we take in order to make informed decisions. However, most existing MS therapies have troubling side effects to. I have and continue to experience some of them. I try to focus my energy on the benefits of taking the medication instead of worrying about all the things that can happen. I hope the medication will slow down the progression of my MS; for me, the possibilities of treatment exceed the fear.
In December 2016, I wrote a column titled HOPE – Having Obedience to Persevere and Endure. That message rings true again. I have said this before, and I will continue to say that where there is life, there is hope. Hope strengthens us to hold on. Hope allows us to believe in the future. March 28, 2017, was a day many of us with MS have hoped and waited for. Ocrevus will change the lives of a multitude of people, and I believe, will restore hope to those who may have lost theirs. Hope reminds me that nothing is impossible.
"Optimism is the faith that leads to achievement. Nothing can be done without hope and confidence." (Helen Keller)
***
Note: Multiple Sclerosis News Today is strictly a news and information website about the disease. It does not provide medical advice, diagnosis, or treatment. This content is not intended to be a substitute for professional medical advice, diagnosis, or treatment. Always seek the advice of your physician or other qualified health provider with any questions you may have regarding a medical condition. Never disregard professional medical advice or delay in seeking it because of something you have read on this website. The opinions expressed in this column are not those of Multiple Sclerosis News Today, or its parent company, BioNews Services, and are intended to spark discussion about issues pertaining to multiple sclerosis.