Ohio State Neurologist Shares Insight About MS B-Cell Therapy Ocrevus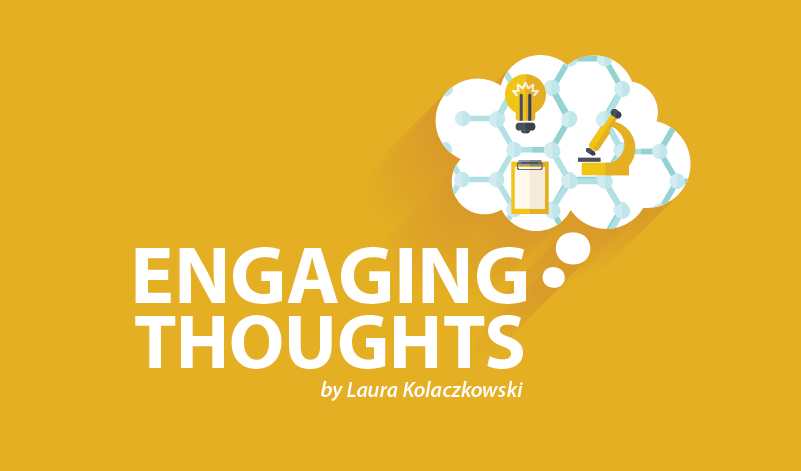 A prominent neurologist, who was involved in early research into B-cell therapy, tells Multiple Sclerosis News Today about his positive experience of using ocrelizumab, now branded Ocrevus, with patients.
Michael Racke, MD, Department of Neurology at The Ohio State University Wexner Medical Center took time to talk with me about his clinical experience with ocrelizumab.  Ocrevus, from Genentech/Roche pharmaceutical company, was last week  approved by the Food and Drug Administration for use in treating relapsing remitting MS and the primary progressive form of  MS.
The Ohio State University's MS Center, which treats about 4,000 patients, was one of multiple sites involved with the clinical trials to study the efficacy of ocrelizumab, but Racke's experience with B-cell therapies, and in particular rituximab, go back much further. Racke  was one of the neurologists researching  B-cell therapy 17 years ago. ACTRIMS 2017: Keynote Lecture Focused on Two Disease-Modifying Therapies tells more of this story of early B-cell therapy research and the work with rituximab as an MS disease-modifying therapy.
Rituximab is a monoclonal antibody that targets the B-cells.  It is a chimeric drug, and is made from a combination of mouse and human DNA. Ocrelizumab is a humanized form similar to rituximab. I was interested in learning more about Racke's perspective on this new treatment option.
Q: What is your clinical experience with rituximab and ocrelizumab?
Racke: I have probably been using rituximab for MS as long as anyone. We have 150 patients who have been on rituximab at Ohio State. Plus, we are treating 70 patients with ocrelizumab who were part of the clinical trials. The good news is we have had  patients on this drug (ocrelizumab) for five years and see that it works and is safe. And we have them even longer on rituximab.
Q: What is the advantage for people to take ocrelizumab over rituximab?
Racke: Rituximab and ocrelizumab do the same thing to deplete B-cells; the biggest difference is  some patients' bod(ies) will recognize the antibodies in rituximab being mouse and not humanized, and have a reaction. There are  fewer infusion reactions with the humanized form.
Q:  Have you had many patients asking about ocrelizumab and requesting to make the change from their current MS drug?
Racke: We are hearing from patients wanting to know more. My sense is I will see a lot of people wanting to change to ocrevlizumab. Let's say you are on an injectable three times a week and now an infusion becomes available and you just take it every six months.  You would probably want to make that switch. My sense is that is one of the biggest advantages.
Q: What about people with progressive MS wanting to try ocrelizumab?
Racke: We have been hearing from people calling our clinic who want to know more. I have been doing interviews like this to get the word out and then even more people call. The good thing is we have a new neurologist and we can see patients pretty quickly.
We've been talking to patients since we've been involved in the first trial  and we were involved in the expanded access program, so we already have a number of progressive patients on ocrelizumab.
The advantage of being followed at an MS center typically means the progressive patients will still be seen  in our clinic for symptom management and other things so we can talk to them about ocrelizumab. Clearly, lots of press activity about ocrelizumab has stimulated a lot of interest.
Q: Is there a population of patients you would not try on ocrelizumab?
Racke:  The trial limit for age was 55, and the package insert says 65 with the disclaimer that the drug has not been studied in geriatric patients. I would argue that if you are 70 years old with MS, and I still see people in the clinic who are in their 70s,  it is very unlikely you have active disease and then it would not be a great idea to put you on this drug.
There are plenty of patients who have progressive disease without evidence of inflammation anymore and I explain that to patients. We all are aging and our nervous system makes up for that with reserves, but if my reserves were  damaged by MS 20 years ago, my aging  shows up more. What I would have had in reserve has been damaged by MS and we can't help that with a drug treatment.
Q: Can you summarize why ocrelizumab and B-cell therapy has gathered so much enthusiasm?
Racke: Obviously it is still too early to know whether we have opened Pandora's box and unlocked treating multiple sclerosis. But what has really been to me the most encouraging piece is all of the B-cell therapies behave this way – and there seems to be a tremendous therapeutic profile to B-cell therapy for MS. And they appear to be safe.
Racke concluded his interview with this final thought  about the FDA's approval of Ocrevus:  "I'm really happy for the patients – they are going to do fine with their treatment and with easier access to ocrelizumab many more patients will be able to receive this treatment."
Next week: Pamela Artrerbridge, a patient of Racke's, shares her experience with ocrelizumab.
***
Note: Multiple Sclerosis News Today is strictly a news and information website about the disease. It does not provide medical advice, diagnosis, or treatment. This content is not intended to be a substitute for professional medical advice, diagnosis, or treatment. Always seek the advice of your physician or other qualified health provider with any questions you may have regarding a medical condition. Never disregard professional medical advice or delay in seeking it because of something you have read on this website. The opinions expressed in this column are not those of Multiple Sclerosis News Today, or its parent company, BioNews Services, and are intended to spark discussion about issues pertaining to multiple sclerosis.