Chronic Illness and Dating: the Benefits of Transparency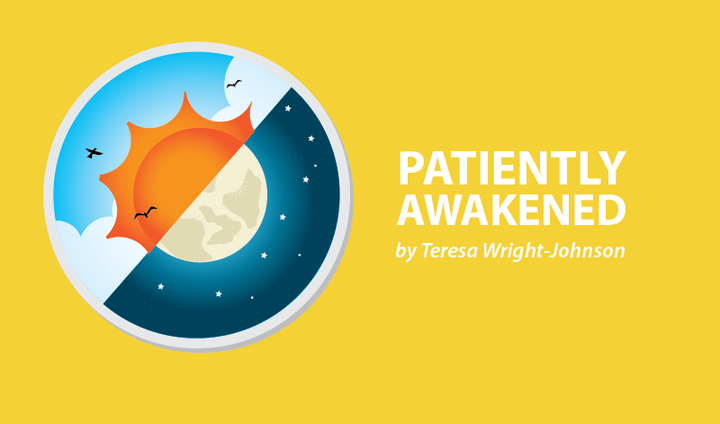 The dating process is the prerequisite to most serious relationships. We invest a significant amount of time to assess whether we are compatible with the person of interest. Dating should be fun and we should look forward to future possibilities.
For the past few days I've been thinking about dating in the context of chronic illnesses such as MS. I know several people of various ages who are not married or in a relationship. Many of them say they are searching for that "special someone." This made me recall memories of my own experiences with dating before I met my wonderful husband.
As enjoyable as dating can be, for those with a chronic illness it can be difficult. Fear and angst exist because we don't know how a person will react to our illness. Vulnerability is frightening, especially if we have been rejected in the past. I have heard many stories about relationships that don't work because the other person did not want to "deal with" a chronic illness.
Growing up with a chronic illness wasn't easy. But the challenges made me accept and love myself today. I had plenty of time to get to this place. Not everyone has that experience. Many are thrust into illness in adulthood and must process their illness and all that happens as a result of it. In addition, they are confronted with the pressures of daily living.
I recall a conversation I had with my childhood cardiologist, who is now deceased. He was with me through my adolescent years and he accompanied me into adulthood. He cared about my well-being and we had several profound discussions.
Relationships and 'The Talk'
As I was maturing into a young woman, my doctor and I discussed relationships. He told me that it was time we had "the talk." He said that it behooved me to be transparent regarding my illness. He cautioned me to never take away someone's right to choose; they were entitled to know. My doctor also said that if a person couldn't love and accept me and my heart disease, they did not deserve me.
This was an arduous lesson for a young woman. I remember wondering if someone could genuinely love me with my illness. I felt sad and lonely. It seemed as if I had the weight of the world on my shoulders. Looking back, I realize that I employed defense mechanisms; there was an impenetrable wall. On the surface, I appeared like a self-confident young lady. But deep down inside I was insecure. I followed the directive of my doctor because, deep within, I knew it was the right thing to do.
My message for this column is simple: I am reaching out to those who are afraid, insecure, or uncomfortable discussing their illness for fear of rejection. Although illness does not define us, it is a very important part of our lives. If someone leaves you or cannot accept your illness, please know that says more about them than you. You are not incomplete and you are not damaged. You are unique and beautiful.
In addition, if there is someone in your life, don't be afraid to let them in. It is best to know someone's intent, feelings and perspectives immediately. Those who are wrong for you will leave. Let them go. The right person will stay and they will love you with all their heart and soul.
***
Note: Multiple Sclerosis News Today is strictly a news and information website about the disease. It does not provide medical advice, diagnosis, or treatment. This content is not intended to be a substitute for professional medical advice, diagnosis, or treatment. Always seek the advice of your physician or other qualified health provider with any questions you may have regarding a medical condition. Never disregard professional medical advice or delay in seeking it because of something you have read on this website. The opinions expressed in this column are not those of Multiple Sclerosis News Today or its parent company, BioNews Services, and are intended to spark discussion about issues pertaining to multiple sclerosis.