MS, Wheelchairs, Walkers and Guns: Are They Safe Together?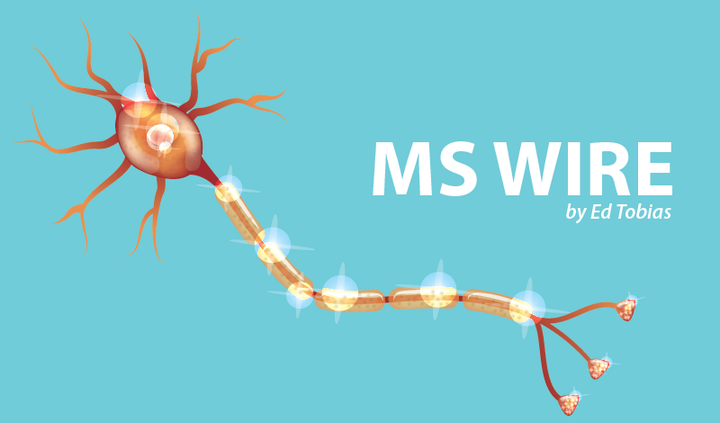 When I began writing about multiple sclerosis, I never imagined that, one day, I'd be writing a column about guns. But here I am, staring right into that barrel.
The other day as I cruised around MS websites, I ran across a post from a woman who was considering getting a permit to carry a concealed handgun for protection. My initial reaction was "What? Wouldn't that be dangerous?" But then I saw other posts, including one from a woman with MS who's been carrying a gun in the pouch of her walker. And there were other posts:
"Feeling proud of myself! Yesterday I went to a gun carry permit class…"
"I say that I cannot run from danger anymore, so I carry everywhere I go."
Apparently, quite a number of MS patients are gun owners, at least here in the United States — where about 55 million Americans own an estimated 265 million guns. That's about 17 percent of all U.S. adults. A recent study by Northeastern and Harvard universities reports that about 111 million of those weapons are handguns, a 71 percent increase from the number owned in 1994. And, by far, the reason people own them is for self-defense. Nearly two-thirds of all of gun owners surveyed, and three-quarters of handgun owners, said protection is one of their primary reasons for owning a weapon.
But, I wondered, could someone whose disease causes balance problems and loss of muscle strength safely handle a handgun? Several years ago a gun enthusiast named Eric, who identified himself as a doctor, wrote about this on the website The Truth About Guns. "No one is more vulnerable than the elderly, the disabled, and those among us who are both, he wrote." But, Eric continued, "unfortunately, most pistols are made for the healthy." So, for someone with a disability he suggested ".22 WMR or .32 DA revolvers" or "a .38 if he can stand it. For a recoil-sensitive person, I can't imagine a better (or noisier) round than .22 WMR."
Now, that's all Greek to me. Back in my pre-MS days I spent a few years as a reserve officer with the Washington, D.C., Metropolitan Police Department, and I had to qualify with a revolver. I've never actually owned a gun and, since my policing days, I've only fired a shotgun, once or twice, at clay ducks. I've thought about owning. So has my wife. But, police officers I know tell me that getting off an accurate shot with a handgun in a high-adrenaline situation is very difficult. It's a lot tougher than shooting on a range, even if that practice target is moving.
Can someone whose balance is unstable, whose legs are weak or who has vision or hand strength problems safely handle a handgun? How about someone in a wheelchair?
Is a handgun more likely to be a lifesaver or a danger when carried for protection by someone with MS?
What do you think?
(Read more of my columns on my personal blog: www.themswire.com)
***
Note: Multiple Sclerosis News Today is strictly a news and information website about the disease. It does not provide medical advice, diagnosis, or treatment. This content is not intended to be a substitute for professional medical advice, diagnosis, or treatment. Always seek the advice of your physician or other qualified health provider with any questions you may have regarding a medical condition. Never disregard professional medical advice or delay in seeking it because of something you have read on this website. The opinions expressed in this column are not those of Multiple Sclerosis News Today, or its parent company, BioNews Services, and are intended to spark discussion about issues pertaining to multiple sclerosis.