Crossing MS PATHS — and Taking a Stand for Patient Rights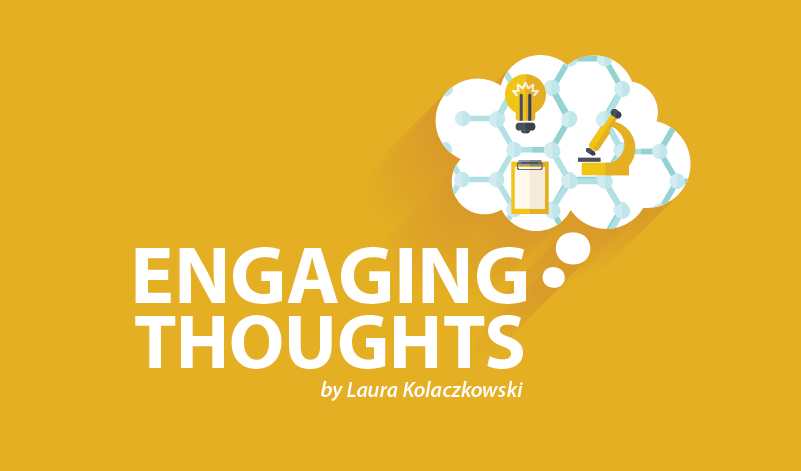 I knew it was only a matter of time before my MS neurologist would have MS PATHS available to collect clinical data from people who have agreed to participate. MS PATHS is an information- and biological sample-gathering clinical study from Biogen, the leading manufacturer of multiple sclerosis disease-modifying therapies. I am all in favor of clinical trials and studies to improve our lives with MS, but I also am in favor of transparency and treating us respectfully about how our data is being used.
In a previous column, "MS PATHS: Be Aware of the Info You Share," I wrote about my concerns for this project and the blanket informed consent that I was being asked to give to Biogen that would allow access to all my healthcare data. I've voiced my objections to my neurologist, and I thought we had come to the understanding that I am not going to allow my healthcare data to be taken in this way via MS PATHS.
So, you can imagine my surprise when at my semi-annual appointment at the MS Clinic, I was asked not just to do this test, I was told I had to do it. With great reluctance, I began the test, which is performed via an iPad, and I asked if I could have copies for my records. There are no copies of this available; instead, I was told I could take photos with my phone. As I worked and snapped my way through the many (well over 150) screens before I quit in total frustration, I could feel my blood pressure rising.
After many minutes into this testing, I rang for the assistant and when she arrived I asked what would happen if I didn't do this iPad-based neurology exam test, and I was told  that the doctor would refuse to see me. Really, I thought? And I questioned her again about the consequences. She assured me that was true, and that others had been dismissed because of their refusal.
That was enough to really ignite a fire in me, and I sent an electronic message to a clinic supervisor that I would be leaving their system if this mandate were true. And then I told the nurse I was finished with MS PATHS, and would not be doing any more. She finished my pre-exam test by having me do the nine-hole peg test, and visual acuity and processing tests the way most everyone does — and not on an iPad.
While I sat in the exam room awaiting my doctor, I began to think about this more. Of course, I don't have to do this and it should not affect my care, because that is spelled out clearly in the patient consent form, right? Here is that language:
"I understand that I may refuse to sign this Authorization. I further understand that my treatment with my healthcare provider or payment for treatment are not conditioned upon, or otherwise impacted by, my decision to share data for use in MS PATHS or agreement to sign this Authorization. I will not receive any payment or other personal benefit for signing this Authorization." –  source: Authorization to Share Health Information for Multiple Sclerosis Partners Advancing Technology and Health Solutions ("MS PATHS")
Patient rights
We have come too far in getting the rights for privacy with our healthcare to take this giant step backward. Our medical records belong to us, and so does our DNA, all the other things that once were collected without our knowledge and turned into commercial gold. We have the right to say no to participate in any and all studies.
What happens to those people who aren't comfortable doing this test, but believe they have to in order to receive care? What about the people who are afraid to say no because they don't want to anger their doctor? How does this test make a person with low-literacy skills, or poor visual acuity feel when faced with an iPad-administered test?
In case you don't already know, let me share this news flash; people with chronic diseases like MS already feel vulnerable and as if they have no control over their lives. We're not always in the best mental or physical condition to stand up to our medical providers and object because we need them to care for us. People with chronic disease need to be engaged in their care and know their rights. The staff at clinics need to understand what is required and what is not.
I know people are more likely to trust their doctor on this one instead of considering my words. But now that I have experienced MS PATHS first-hand, and see how the testing is done, I am even more concerned this study is flawed. It reinforces clinical trial disparity, people are being pressured to participate, and it freely gives a for-profit mega-pharmaceutical company our information.
People should give serious thought to all of this before giving their consent if they happen to come across MS PATHS.
***
Note: Multiple Sclerosis News Today is strictly a news and information website about the disease. It does not provide medical advice, diagnosis, or treatment. This content is not intended to be a substitute for professional medical advice, diagnosis, or treatment. Always seek the advice of your physician or other qualified health provider with any questions you may have regarding a medical condition. Never disregard professional medical advice or delay in seeking it because of something you have read on this website. The opinions expressed in this column are not those of Multiple Sclerosis News Today, or its parent company, BioNews Services, and are intended to spark discussion about issues pertaining to multiple sclerosis.