Small Study Shows Unexpected Reversal of Some MS Symptoms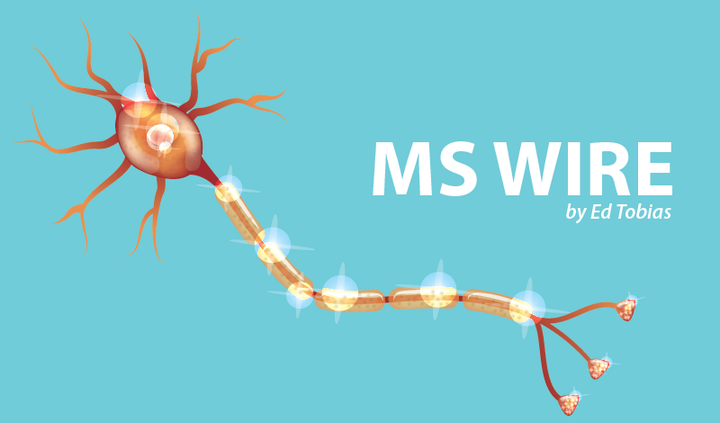 I don't usually write about drug studies, especially ones that are tiny and preliminary. But an unexpected result has peaked my interest in this one.
Researchers at The University of Queensland in Brisbane, Australia report that half of the progressive MS patients in their study of a treatment called ATA188 had a reversal of some of their symptoms. Now, there were only six patients studied and that's a tiny, tiny number. And, this Phase I study was designed only to evaluate the safety of the treatment and identify possible side effects. The study wasn't intended to measure the effectiveness of the treatment. But the researchers report symptoms improved for three of the six participants, starting two to eight weeks after the first infusion.
"One person with secondary progressive MS showed striking improvement," saai the report's author, Michael Pender, MD, PhD, in a press release. "This participant had a significant increase in ambulation from 100 yards with a walker at the start of the study, and over the previous five years, to three quarters of a mile, and was now also able to walk shorter distances with only one-sided assistance. Lower leg spasms that had persisted for 20 years resolved," he said. Pender said another participant, this one with primary progressive MS, showed improved color vision and visual acuity. All three participants had improvements in fatigue and ability to perform daily activities.
Treatment removes 'rogue' immune cells
The treatment being studied seems, in some ways, similar to the way Lemtrada and Ocrevus attempt to treat MS — by attacking specific cells in the body's immune system. (Lemtrada attacks certain B and T cells, Orevus only certain B cells). It's believed that "rogue" B and T cells may play a part in attacking the myelin sheath that protects nerves in the brain and spinal cord.
In this study researchers removed the participants' own T-cells and then stimulated them to boost their ability to recognize and destroy cells infected with the Epstein-Barr virus. Some doctors believe there may be a connection between Epstein-Barr and multiple sclerosis. The researchers then injected participants with infusions of their modified T-cells every two weeks for six weeks. The patients were then followed for the next 26 weeks. The researchers hope that by eliminating the EBV-infected B-cells they may be able to reduce the destruction of myelin that occurs in MS.
Evidence mounts of MS-EBV connection
"The best responses were seen in the two people who received T-cells with the highest amount of reactivity to the Epstein-Barr virus," Pender said. "Of course, much more research needs to be done with larger numbers of participants to confirm and further evaluate these findings, but the results add to the mounting evidence for a role of the Epstein-Barr virus infection in MS and set the stage for further clinical trials."
These results were presented at the American Academy of Neurology's 69th Annual Meeting in Boston, April 22-28, 2017.
***
Note: Multiple Sclerosis News Today is strictly a news and information website about the disease. It does not provide medical advice, diagnosis, or treatment. This content is not intended to be a substitute for professional medical advice, diagnosis, or treatment. Always seek the advice of your physician or other qualified health provider with any questions you may have regarding a medical condition. Never disregard professional medical advice or delay in seeking it because of something you have read on this website. The opinions expressed in this column are not those of Multiple Sclerosis News Today, or its parent company, BioNews Services, and are intended to spark discussion about issues pertaining to multiple sclerosis.