MS, Chronic Illness and Motherhood: A Salute to Mothers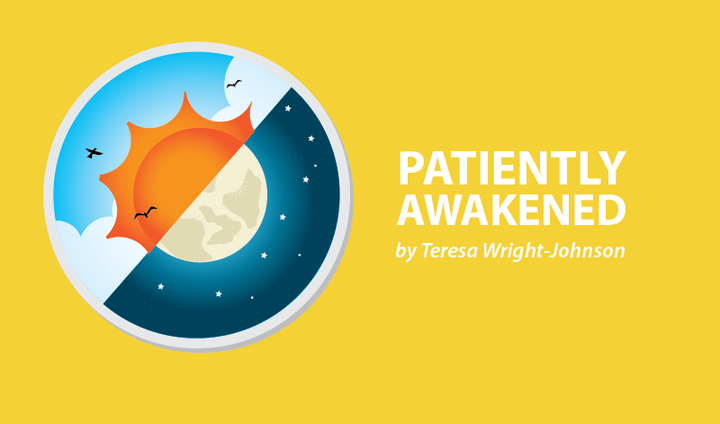 I am well aware of the importance of a mother, or a mother figure, and the significant role she has in the lives of her children and community. I am blessed to have an awesome mother who has profoundly shaped my life. It is her love, guidance, patience and tutelage that is responsible for the woman I am today. Although not a biological mother, I also have shaped and molded the lives of many. I have several nieces and nephews, two adult stepchildren and grandchildren. I am certain that I have played a pertinent role in many of their lives and my influence will continue.
May is the month that Mother's Day is celebrated. Mother's Day is one day only, however, a mother's job never ceases. It is a 24-hour, seven-days-a-week assignment. Mothers should be remembered and celebrated daily.
This week, I would like to pay homage to all mothers, especially those battling MS and chronic illness.
A mother is constantly caring for her children. When a mother is ill, her role as mother continues. If she is tired, she still has a household to manage. Her tears are often silent and her fears are unknown to her children. Unfortunately, we often take our mothers for granted. We are under-appreciative of their daily sacrifice until, or unless, we mature, become mothers, and/or lose our beloved mothers. We don't comprehend how vastly different our lives would be without our mothers. A mother wears numerous hats, and most often she does it without a thought or complaint. Her only concern is the well-being of her children.
As a person with MS and chronic illness, there are times I am extremely exhausted, or in too much pain to do anything. I often imagine how difficult it would be if I had to care for young children. I am reminded that many of us battling MS are mothers and caregivers. Although some of us have help from spouses and/or family, there are some who may not have any assistance at all. The fact remains that with assistance, or in its absence, managing motherhood, MS and chronic illness is strenuous. Motherhood itself is very rewarding; however, it comes with great offering.
To the mothers bravely weathering MS and chronic illness while still caring for your families, spouses and communities, I applaud you. You are the core of our society. I want you to know that you are intrepid and admirable. You've been given an immense responsibility, and you manage it with love, grace and courage. As Mother's Day approaches, and long after it ends, please know that you never can be replaced. Your children and many others are learning valuable lessons just by observing you withstand adversity. You are honored. You are loved. You are phenomenal. Happy Mother's Day to you.
"Your heart is like a river it flows and flows. The burdens that you carry, I will never know. Mother, you are my greatest gift and you can never be replaced. My life began the day you birthed me you're my earthly, angel face."  — (from A Mother's Love by Teresa Wright-Johnson)
***
Note: Multiple Sclerosis News Today is strictly a news and information website about the disease. It does not provide medical advice, diagnosis, or treatment. This content is not intended to be a substitute for professional medical advice, diagnosis, or treatment. Always seek the advice of your physician or other qualified health provider with any questions you may have regarding a medical condition. Never disregard professional medical advice or delay in seeking it because of something you have read on this website. The opinions expressed in this column are not those of Multiple Sclerosis News Today, or its parent company, BioNews Services, and are intended to spark discussion about issues pertaining to multiple sclerosis.