Would You Share Your Info with an MS App?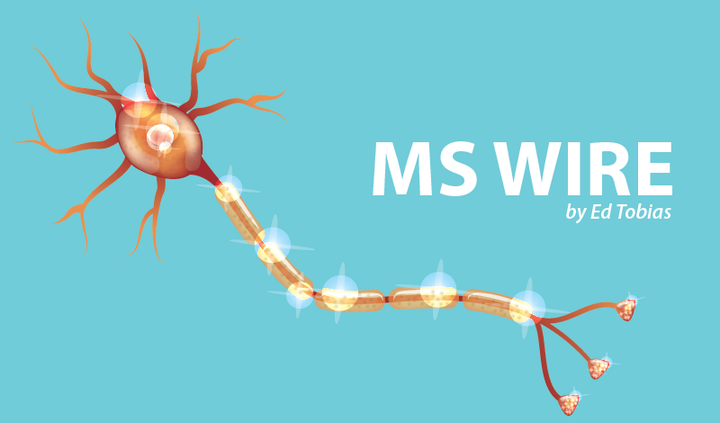 A smartphone app has been designed to collect lots of information related to your multiple sclerosis – things such as physical and cognitive test results, MRI images, and even genetic data. The hope is that via the app researchers will be able to collect a lot of patient data quickly, and by doing that, speed the process of discovering new MS treatments.
But, will MS patients be willing to share this kind of sensitive medical information with an app? To find out, researchers at the University of Southern California's Keck School of Medicine have begun a pilot study of an app they call myMS. Patients will use myMS to track self-tests of their walking, mental ability, and vision. They'll also answer life-quality questions, upload their brain MRIs, and even add the results of a genetic test.
"We have so much to discover about MS, and our traditional methods of studying it are not going fast enough," Daniel Pelletier, MD, who designed this study, said in a press release. "Each incremental finding is like one drop of water in the ocean. If we want to reach the point of individualized therapy for MS, we need a massive amount of data, which is what inspired me to think of a solution that was completely out of the box."
Save, see and share
myMS app users will be able to view their results, graph them over time, and compare them to other people using the app. They'll also be able to see high-resolution images of their MRIs and access their genetic information, all on their smartphone. And, importantly, they'll be able to share all of that data with their physicians.
"Not only will people be able to see how they're doing in real time, but they will also be able to open new lines of communication with their doctors," Pelletier said. "When they see their doctor, they'll be able to open the app and show them how they're doing in their everyday life and not just in the clinic."
Are you willing to share info?
Researchers are looking for 200 people to enroll. Participants must have a diagnosis of MS, be at least 18 years old, have a brain MRI, live in the United States, and have a smartphone. No clinical visits will be involved.
If you're selected, you'll be asked to complete six-minute walking tests, cognitive function tests, visual acuity tests, and answer quality of life questions using the myMS app. Participants will be able to use their home computers to transfer all of their MRI scans to the app via a dedicated website. After three months, participants will be offered a free, optional, 23andMe genetics kit. Those who choose to use the kit will receive genetic reports containing information about their ancestry, personal traits, and a variety of inherited conditions — all of which will appear within the myMS app. Study participants will have the option to have their data shared with USC and qualified researchers worldwide, to benefit future research, or to only share it with USC.
"This study is just the beginning for myMS, Pelletier said. "Our ultimate goal is for the app to go viral so we can collect data from people around the world. It could be a powerful tool to get us closer to personalized medicine and breakthrough discoveries."
***
Note: Multiple Sclerosis News Today is strictly a news and information website about the disease. It does not provide medical advice, diagnosis, or treatment. This content is not intended to be a substitute for professional medical advice, diagnosis, or treatment. Always seek the advice of your physician or other qualified health provider with any questions you may have regarding a medical condition. Never disregard professional medical advice or delay in seeking it because of something you have read on this website. The opinions expressed in this column are not those of Multiple Sclerosis News Today, or its parent company, BioNews Services, and are intended to spark discussion about issues pertaining to multiple sclerosis.