Is There a Link Between Gut Bacteria and Multiple Sclerosis?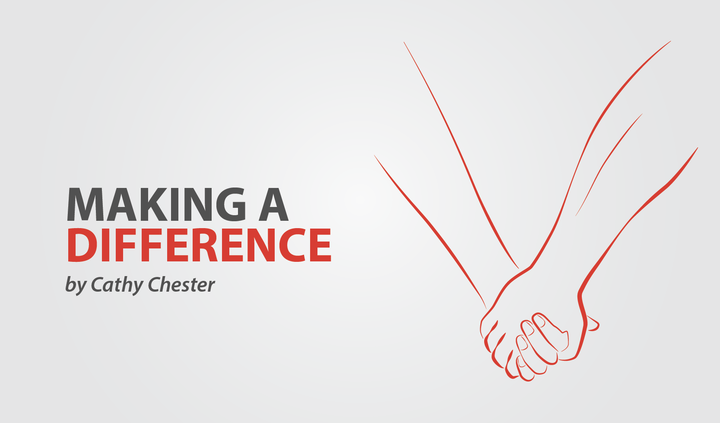 The past year has taken its toll on my digestive system. I've experienced alarming amounts of pain, bloating, diarrhea, and more fatigue than I normally experience from MS. All of these issues caused great stress both emotionally and physically, so it was no surprise when my MS flared.
After many appointments with doctors and countless tests that include an endoscopy, colonoscopy, and a two-hour Breathalyzer test, I finally got my results: acid reflux, hiatal hernia, SIBO (small intestinal bacterial overgrowth) and diverticulitis. I am now waiting to hear if I also have C. diff.
My life has been on hold as I try to heal. As much as I work to be a good little warrior, my personal and professional lives have suffered. Anyone reading this who experiences pain knows exactly what I mean.
I'm doing what I can to heal my gut by using food as medicine. I don't want to add to the laundry list of prescription medications I take for MS.
Creating a food plan to heal is easier said than done. There are foods I need to avoid due to acid reflux such as tomatoes, onions, garlic, citrus fruits and juices, coffee, and tea with caffeine. For SIBO I need to avoid products made with gluten, sugar, and dairy. For diverticulitis, I need to ease back into eating by starting with a clear liquid diet (water, broth, gelatin, ice pops) and progress with a low-fiber diet and then onto a high-fiber one with loads of fruits and vegetables.
What I need is a dietician who is well-versed in digestive issues and MS. A search for someone qualified who also accepts Medicare will, I'm sure, be a rarity.
In the meantime, I found research on the relationship between gut bacteria and MS. It turns out there may a link between the bad bacteria in our guts and MS.
Everyone has trillions of gut bacteria that play a role in our health. Ashutosh Mangalam, PhD, assistant professor of pathology at the University of Iowa Carver College of Medicine, wondered whether people living with an autoimmune disease like MS have different gut microbiome than those found in healthy people. Mangalam and his team conducted a study of the issue.
"Although preliminary, our data suggest that patients with MS have reduced levels of good bacteria responsible for overall benefits obtained from consuming healthy foods, such as soybean and flaxseeds," Mangalam said, according to ScienceDaily.
Further research is needed with a larger study, but this is certainly a good start.
I was amazed at the number of answers I received after posting a question about gut health in several social media MS communities. Many complained about experiencing gut issues and their long journeys to feeling better. Many cited misdiagnoses, battles with insurance companies to cover testing, and most discussed their holistic approach to feeling better.
Thirty-one years ago I began my search to learn about MS. Now I'm on a new path to heal my gut.
This is what I'm doing so far:
Books: Knowledge is always power, so I purchased three books as part of my starter kit. Each book was recommended by someone I trust and who also experienced gut issues. The book titles are:
"Breaking the Vicious Cycle: Intestinal Health Through Diet," by Elaine Gottschall;
"The Gut Balance Revolution: Boost Your Metabolism, Restore Your Inner Ecology, and Lose the Weight for Good," by Gerard E. Mullin, MD (I skipped to the chapters applicable to restoring gut health);
"The Autoimmune Solution: Prevent and Reverse the Full Spectrum of Inflammatory Symptoms and Diseases," by Amy Myers, MD.
Probiotics: Probiotics are live bacteria and yeasts that are good for your health – particularly your digestive system. They keep your gut healthy by replenishing the good bacteria.
I began taking the probiotic Culturelle but found it wasn't working, so I switched to Renew Life Ultimate Flora Adult 50+, 30 billion live cultures. I began by taking one capsule once a day, and after a few weeks built up to three capsules a day. I then graduated to one capsule of 100 billion once a day. (Please consult with your doctor before taking any over-the-counter products. Also, remember that our bodies are all different and what works for me may not work for you.)
Acid reflux: Some fermented foods are good for your stomach, but others can create problems. Sauerkraut and pickles have to become part of my diet, even if it's as small as a scoopful a day. Pistachios and cashews are bad, but hazelnuts and almonds are a little better. Forget anything acidic such as citrus fruit. To learn more about the acid reflux diet, look online for the FODMAP diet.
I also purchased an "acid reflux wedge pillow" to tuck between my mattress and fitted sheet. This allows gravity to prevent the acids in my stomach from flowing into my esophagus overnight.
Are you confused? Join the club. I've laid out what I've learned so far, but you can see I have a long way to go.
If you've experienced any of these issues I'd love to hear from you. Combining gut issues along with multiple sclerosis is not a fun path. Acquiring knowledge from each other is an important tool we could all use.
***
Note: Multiple Sclerosis News Today is strictly a news and information website about the disease. It does not provide medical advice, diagnosis, or treatment. This content is not intended to be a substitute for professional medical advice, diagnosis, or treatment. Always seek the advice of your physician or other qualified health provider with any questions you may have regarding a medical condition. Never disregard professional medical advice or delay in seeking it because of something you have read on this website. The opinions expressed in this column are not those of Multiple Sclerosis News Today, or its parent company, BioNews Services, and are intended to spark discussion about issues pertaining to multiple sclerosis.