The MS Alphabet: DMD, Dystonia, Dawson's Fingers and Other 'D' Words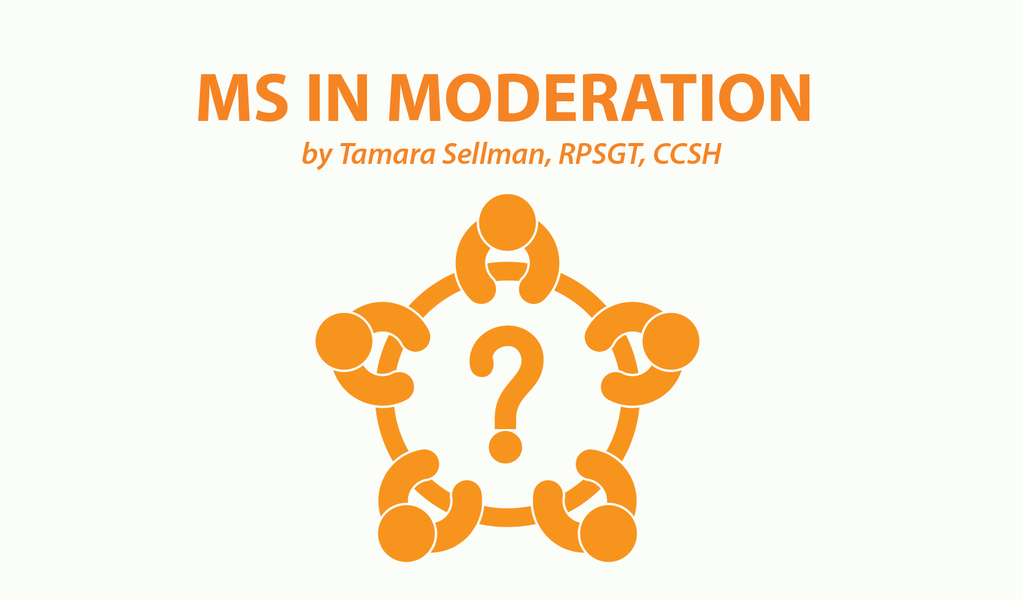 (Editor's note: Tamara Sellman continues her occasional series on the MS alphabet with this second of two parts on terms starting with the letter "D.")
When it comes to multiple sclerosis, mastering an understanding of the disease means you need to mind your Ps and Qs, dot your Is, cross your Ts, and recite your ABCs. There is so much to know about this complex disease. But the more you know as a patient, or caregiver, the more informed you will be in making critical healthcare decisions.
This week, I offer several terms that start with the letter "D" that you might want to master. (You can read last week's "D" terms here.)
Symptoms of MS
Dystonia
This describes the outcome of sustained involuntary muscular contractions caused by MS, which lead to twisting in the posture, or frequent and repetitive abnormal movements (frequently described as tremors). The muscle contractions can be mild or severe, and for many they can interfere with the activities of daily living.
Dystonia can be "focal" (affecting only one part of your body), "segmental" (affecting two or more adjacent parts of the body), or "general" (affecting the whole body).
MS abbreviations
DMT or DMD (Disease-Modifying Therapy or Disease-Modifying Drug)
This term describes the drugs compounded to control current disease course, or to defend the brain against new disease activity. They include a wide array of medications, including (but not limited to) dimethyl fumarate, fingolimod, glatiramer acetate, the interferons, nataluzimab, and ocrelizumab.
These medications are not meant to treat symptoms and discomfort that arise from multiple sclerosis. By various mechanisms, they are designed to halt the progression of disease (mostly for those with relapsing remitting multiple sclerosis), or to at least reduce its severity.
Many of these medications have side effects, though patients who use them have widely varying responses to them. This makes it important for the MS patient to thoughtfully consider the risks of side effects versus the benefits.
Common terms of MS
Disability
This refers to two different concepts for those who have multiple sclerosis: 
Physical or mental (cognitive) disability
This directly refers to any way in which multiple sclerosis symptoms can limit a person's movements, behaviors, activities, or sensory perceptions.
Not all people with multiple sclerosis have disabilities, and they do not all share the same disabilities when they do. A person who no longer can walk may not have any problems with finding words or speaking clearly, for instance, whereas someone who struggles with speech may be fully capable of walking without support.
Legally recognized disadvantage
People who no longer can perform certain duties as required by employment, academic institutions, or other external systems may be legally recognized as "disabled" through an application for disability benefits. Someone who is "on disability" has applied for and been awarded certain benefits to compensate for their inability to perform due to their disease.
Others may not qualify for disability benefits, but they may be able to apply for special assistance through accommodations. This allows special adjustments made to assist a person who has some limitations, but can still perform with help, such as a person who needs more time to take a test because of cognitive problems, or a person who needs to sit, rather than stand, while on the job.
The biology of MS
Dawson's Fingers
This distinctive feature of the brain is a classic identifying symptom of MS. Dawson's Fingers present as patterns of lesions around the ventricles of the brain.
The ventricles are a network of cavities within the brain filled with spinal fluid; they are tasked with producing, distributing and removing spinal fluid throughout the central nervous system.
When lesions form around the nerve fibers that join the left and right halves (or hemispheres) of the brain, they create a distinctive finger-like pattern that can be seen on MRI scans.
Not every person with MS experiences Dawson's Fingers, and not every case of Dawson's Fingers confirms the presence of multiple sclerosis. It is simply one likely physiological marker of MS that is taken into consideration during diagnosis.
MS treatments
(Vitamin) D*
Much has been made about the popularly held belief that there is a relationship between vitamin D levels and multiple sclerosis.
Vitamin D is a hormone we manufacture in our skin in response to sunlight exposure. This production of the hormone is greatly influenced by where we live; people who live in far northern or southern latitudes receive less sunshine than their peers closer to the equator.
It also is influenced by the kind of skin we are born with (people with more pigmentation generally have more levels of vitamin D than those who are more fair-skinned).
Finally, dietary habits may influence vitamin D levels. People who eat more fish, eggs, and foods fortified with vitamin D (such as milk, orange juice, cereals, and breads) have higher overall vitamin D available to them than those who don't. Vitamin D supplements also bolster a person's vitamin D levels.
Research into vitamin D suggests that adequate levels of the hormone may improve immune function in those with MS, and those with MS who also have low vitamin D levels may face higher risks of relapse, which lead to the development of new lesions.
According to the National MS Society, other investigations suggest there is a potential role for vitamin D in repairing damaged myelin and protecting the central nervous system overall.
The National MS Society also states that most doctors agree that people with MS should have their vitamin D levels checked. How much vitamin D you may or may not need depends a great deal on your lab results and your MS specialist's approach to vitamin D supplementation.
Stay tuned for more columns about the MS alphabet.
***
Note: Multiple Sclerosis News Today is strictly a news and information website about the disease. It does not provide medical advice, diagnosis, or treatment. This content is not intended to be a substitute for professional medical advice, diagnosis, or treatment. Always seek the advice of your physician or other qualified health provider with any questions you may have regarding a medical condition. Never disregard professional medical advice or delay in seeking it because of something you have read on this website. The opinions expressed in this column are not those of Multiple Sclerosis News Today, or its parent company, BioNews Services, and are intended to spark discussion about issues pertaining to multiple sclerosis.