The MS Alphabet: Dermatomes, Dysfunction and More 'D' Words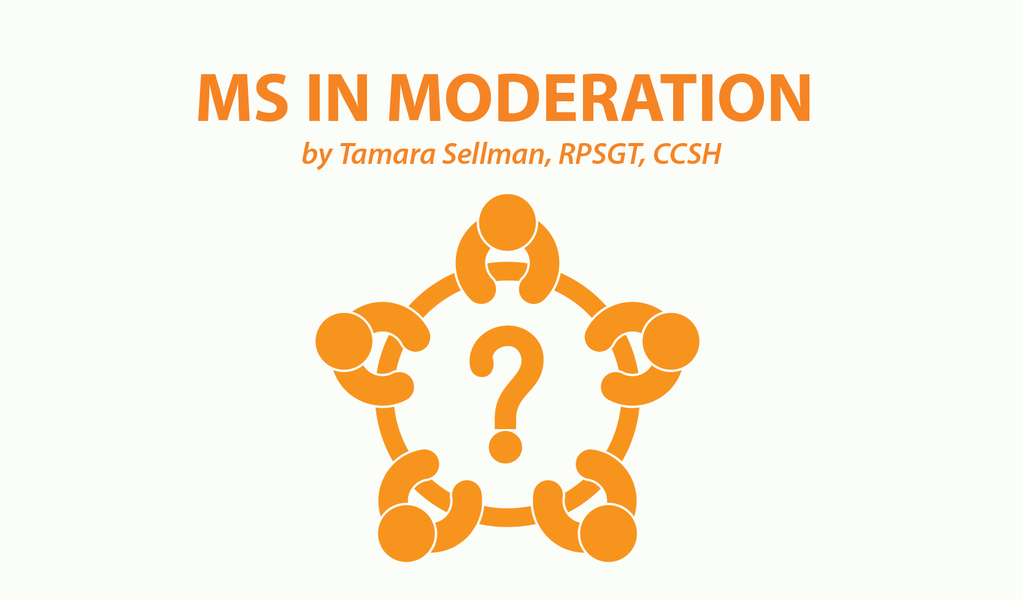 (Editor's note: Tamara Sellman continues her occasional series on the MS alphabet with this first of two parts on terms starting with the letter "D.")
When it comes to multiple sclerosis, mastering an understanding of the disease means you need to mind your Ps and Qs, dot your Is, cross your Ts, and recite your ABCs. There is so much to know about this complex disease. But the more you know as a patient, or caregiver, the more informed you will be in making critical healthcare decisions.
This week, I offer several terms that start with the letter "D" that you might want to master. (You can read last week's "C" terms here or learn about previous "A" and "B" terms here.)
Symptoms of MS
Double vision
This also is known as diplopia. Double vision is a sign your eyes are tired or under strain. It's also symptomatic of vision problems related to MS.
Double vision occurs when the muscles used to control eye movement lose their coordination. The part of the brain that controls the nerves, which serve these muscles, may not be working properly. This affects the way the eyes track because they fail to work in parallel with one another, creating a "doubling" effect.
MS abbreviations
DDx (Differential Diagnosis)
One of the main reasons a person with MS symptoms undergoes multiple tests is due to the medical professional's need to render a differential diagnosis. This is how doctors conclusively identify a specific disease as a diagnosis, when multiple symptoms in a patient might suggest different diseases.
For instance, many of the symptoms of MS resemble the symptoms of lupus and Lyme's disease. However, these diseases are distinct from each other, and have different treatment protocols.
Doctors run a variety of tests to "rule in" or "rule out" these disorders based on distinct markers the tests identify as part of their differential diagnostic protocol.
Because MS is a diagnosis of elimination, it requires the "ruling out" of other "mimic" diseases before a doctor can arrive at a conclusive diagnosis.
Common terms of MS
Dysfunction
For people with MS, dysfunction may describe any number of bodily systems which are not working as usual.
For instance, a person with problems thinking clearly may have cognitive dysfunction. A person suffering from urinary incontinence may suffer from bladder dysfunction.
Dysfunctions like these are related to brain damage caused by MS.
Not every person with MS shares the same dysfunctions. Each person with MS experiences some kind of dysfunction, but it is typically unique to their disease course and lesion load.
The biology of MS
Dermatomes
These are bands of skin across muscle groups that receive their nerve impulses from a specific single nerve root along the spinal cord.
When damage occurs to the tissues in the central nervous system, one expression of that damage is paresthesia. A person with MS experiences paresthesias as tingling, itching, burning, prickling, or "goosebump" sensations that sweep across specific dermatomes in the body in rapid succession.
Paresthesia is usually temporary and considered a form of neuropathy (nerve pain) that is symptomatic in people who have MS.
MS treatments
Desmopressin
This medication is used to treat problems with nighttime urination in people with MS.
As many as 80% of people with MS have a neurogenic bladder, meaning their bladder function is dysfunctional due to nerve damage.
One of the problems with neurogenic bladder is nocturia, or frequent need to use the bathroom overnight. This creates disrupted sleep and leads to daytime sleepiness that can worsen overall feelings of fatigue.
Desmopressin is a hormone that helps the kidneys control urine processing and output at night. It is used in the form of a nasal spray.
Stay tuned for more columns about the MS alphabet.
***
Note: Multiple Sclerosis News Today is strictly a news and information website about the disease. It does not provide medical advice, diagnosis, or treatment. This content is not intended to be a substitute for professional medical advice, diagnosis, or treatment. Always seek the advice of your physician or other qualified health provider with any questions you may have regarding a medical condition. Never disregard professional medical advice or delay in seeking it because of something you have read on this website. The opinions expressed in this column are not those of Multiple Sclerosis News Today, or its parent company, BioNews Services, and are intended to spark discussion about issues pertaining to multiple sclerosis.