Jumping to Conclusions About a MS Treatment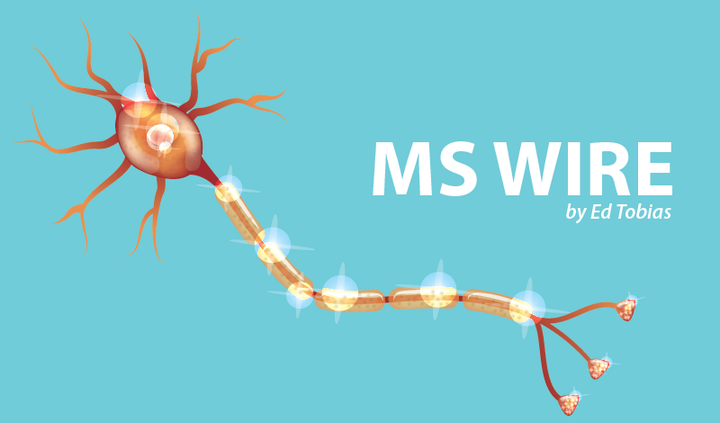 Those of us with multiple sclerosis are always on the alert for new treatments. So, when a common, inexpensive and easy-to-administer drug recently appeared on the radar as a possible MS treatment, it wasn't surprising that dozens of social media folks jumped to relay word of it. Their blogs and tweets all trumpeted a news release that carried this headline:
'Common acne medication offers new treatment for multiple sclerosis'
But, not so fast. That headline referred to a study, not to an approved treatment. And the study author seemed to be jumping the gun when he was quoted a news release as saying "We have not cured MS, but this trial makes future treatment easy and affordable."
The study was conducted by researchers at the University of Calgary's Cumming School of Medicine and was published in the June 1 issue of the New England Journal of Medicine. It reported some encouraging results about the use of the acne medication minocycline by recently diagnosed MS patients. However, the study was very small — just 142 participants. And its methodology was uncertain enough that in the same issue the NEJM published an editorial raising a caution flag about this trial — one that should slow any patients who might be rushing to believe that a cheap and easy treatment for their MS is just around the corner. The headline of that NEJM editorial was:
'Minocycline in Multiple Sclerosis — Compelling Results but Too Early to Tell'
"Compelling results but too early to tell" is very different from  "Common acne medication offers new treatment for MS."
The NEJM editorial points out that, in addition to the small sample size of the study, its initial results were judged after only six months. That, it says, is "shorter than that in many other trials of disease-modifying treatments for multiple sclerosis." The editorial also points out that the study subjects who received the actual drug had, prior to the study, "… fewer instances of spinal cord involvement and fewer enhancing lesions than the placebo group." The NEJM editors warn that those "… imbalances … could have biased the results in favor of minocycline." Finally, the editorial states that "blinding (not knowing who is on the drug and who is on the placebo) in this trial may have been difficult to maintain, because minocycline has adverse effects such as dental discoloration and rash, which were more frequent in the minocycline group." In other words, those who received the drug, rather than the placebo, may have been able to tell  they were receiving the real thing.
Finally, the editorial notes that, "… given that multiple sclerosis is a chronic disease, the finding for the primary outcome has limited applicability in clinical practice." In other words, the study results may not be the same results patients that would see in the real world.
Because minocycline is generally safe and inexpensive, the editorial suggests there should be further study of it in relation to MS. The editors warn, however, that we shouldn't jump to any conclusions. "Use of minocycline in multiple sclerosis is not supported," they conclude, "until its benefit can be confirmed in larger long-term clinical trials."
It seems to me that writing a "viral" headline that a "Common Acne Medication Offers New Treatment for Multiple Sclerosis" blows things way out of proportion. It leads to unsupported hope that a simple and inexpensive multiple sclerosis treatment is just around the corner, when it's not.
The moral of this column is: Read past the headlines and the tweets. Dig deeper. Drill down to get the full story. On social media, that suggestion holds true for more than just this announcement about a drug.
(You're invited to follow my personal blog at www.themswire.com)
***
Note: Multiple Sclerosis News Today is strictly a news and information website about the disease. It does not provide medical advice, diagnosis, or treatment. This content is not intended to be a substitute for professional medical advice, diagnosis, or treatment. Always seek the advice of your physician or other qualified health provider with any questions you may have regarding a medical condition. Never disregard professional medical advice or delay in seeking it because of something you have read on this website. The opinions expressed in this column are not those of Multiple Sclerosis News Today, or its parent company, BioNews Services, and are intended to spark discussion about issues pertaining to multiple sclerosis.